Are you brave enough to do the log flume ride at The Pirate Adventure Park?
Get Your 2023 Pirate Adventure Park Family Pass Today – The ultimate ticket to unlimited fun!
Looking for unlimited fun for your family this Summer? Look no further than The Pirate Adventure Park Family Pass – Now in its final season!PLUS! For this Season only, all seasonal passes include FREE access to our NEW Interactive, Gaming Zone!
Located on the grounds of Westport House in County Mayo, The Pirate Adventure Park is a family-friendly adventure park inspired by Pirate Queen of Ireland, Grace O'Malley.
Offering variety of activities and amusements for all ages, there's guaranteed fun for everyone including the little ones and big kids-at-heart!
So why should you consider purchasing a Family Membership Pass?
For starters, it's a great value. With a Family Membership Pass, you and your family can enjoy unlimited visits to the park for an entire final season of our famous Pirate Adventure Park. That means you can come back as many times as you want and take advantage of all the Pirate Park attractions without breaking the bank – just check out our amazing membership prices!
TICKET PRICES
FAMILY OF 3 – €200

FAMILY OF 4 – €240

FAMILY OF 5 – €275

FAMILY OF 6 – €310

Extra child (may only be added to family of 6) – €35
Want to bring a few extra Pirate Adventurers? Our season membership holders enjoy 25% off additional tickets for friends and family to Westport House & Pirate Adventure Park!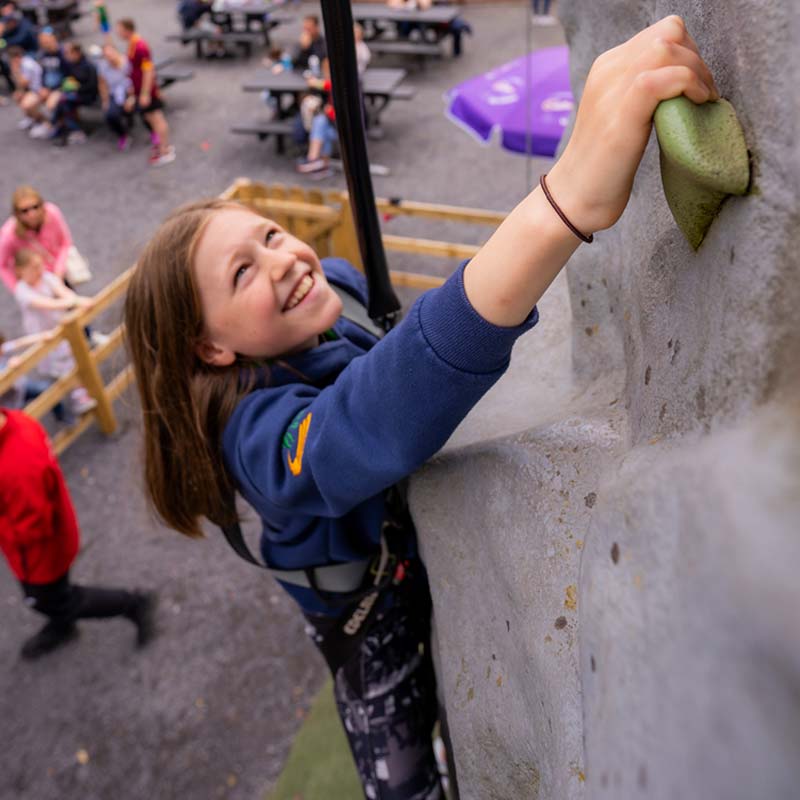 Check out our new climbing wall
Our Pirate Adventure Pass members can also look forward to unlimited access to host of awesome activities including:
Pirates Plunge Log Flume
Swinging Pirate Ship
Disc/Foot Golf
Mini Ferris Wheel
The Jump Around
Kiddies Zipwire
Climbing Wall
Aero Ball
Westport House Express
Westport House Road Train
Swan Pedalos
And much more!
One of the biggest benefits of the Family Membership Pass, though, is the convenience it offers. Rather than having to buy tickets each time you visit the park, you can simply show your membership card at the ticket office and you're in.
That means no waiting in line to purchase tickets, no fumbling for cash, and no hassle. Plus, you can come and go as you please throughout the day, without worrying about getting your money's worth.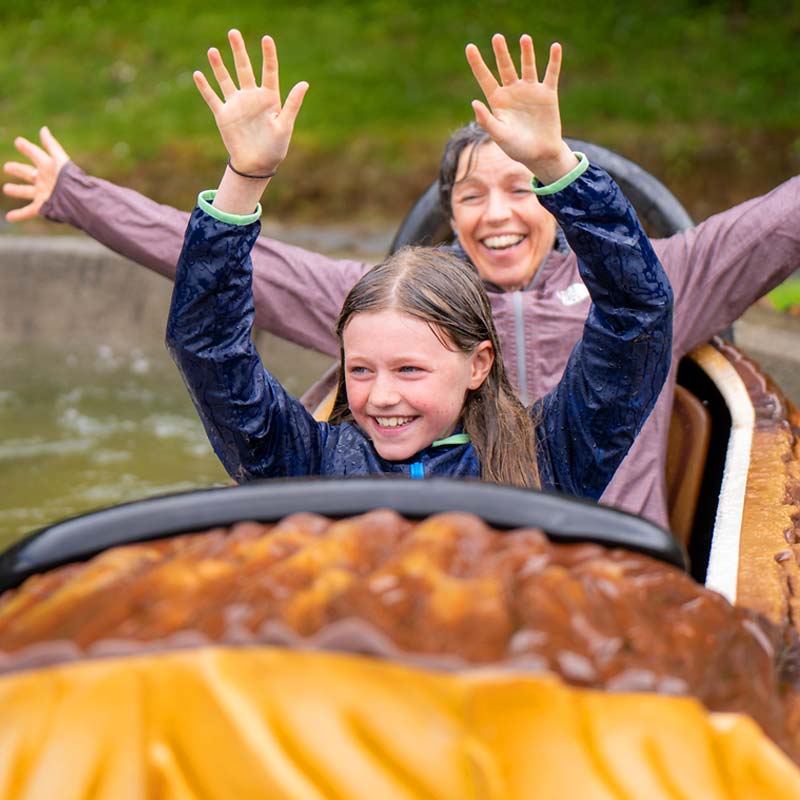 Smiling faces after the Pirate Plunge
Interactive Gaming Zone
For this Season only, all Season Ticket Holders get unlimited FREE access to our new Interactive, Gaming Zone
A life-sized video game where the world of digital gaming meets sports and active play, our Interactive Gaming Zone creates an immersive playground of solo games, group tournaments and guaranteed fun for all ages and abilities!
Using interactive walls, choose from our exciting gaming catalogue and test your teamwork, target practice, reflexes, rhythm, and agility. Work together to conquer challenges, level up, and achieve high scores!
So if you're looking for a fun and affordable way to spend time with your family, consider purchasing a Family Membership Pass for The Pirate Adventure Park at Westport House. With unlimited visits, huge savings, and unparalleled convenience, it's the perfect way to enjoy all the park has to offer during this final Pirate Adventure Season.
Purchase your membership on our website or at the ticket office!