WEDDINGS AT WESTPORT HOUSE
AN EXCLUSIVE VENUE FOR UNFORTGETTABLE WEDDINGS
Welcome to Westport House, a beautiful 18th historical home located in the heart of County Mayo. Set within 400-acres of west of Ireland beauty, it is a breathtaking wedding venue thanks to its exquisite, timeless elegance.
With the majestic backdrop of Croagh Patrick, serene views of the lake, and the enchanting old-world charm, Westport House is the definition of a fairytale wedding.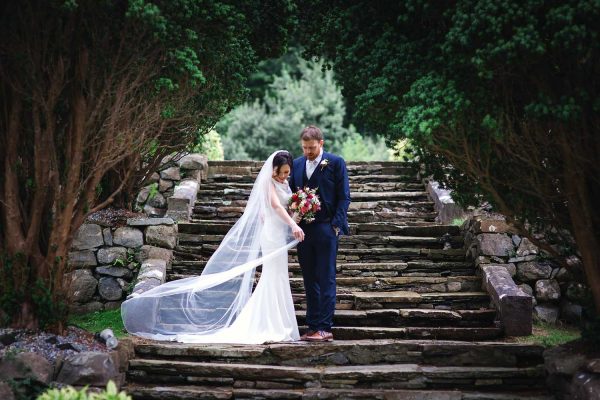 BOOK YOUR WEDDING AT WESTPORT HOUSE
See it for yourself! While we always recommend requesting our wedding brochure, Westport House is best to be seen in person.
Our expert team of wedding coordinators will show you our magnificent house, beautiful grounds and the magic of Westport House.
Start planning today and download our wedding brochure.
Got a special request or question? Enquire now and we can help.
You need to see it to believe it. Why not book a show round?
GET READY FOR A FAIRYTALE WEDDING
10 Reasons Westport House is Special
We've compiled the top 10 reasons why Westport House is the best wedding venue.
Exclusive Use of Westport House
From 12 noon until 2pm, you'll have exclusive access to the most beautiful rooms in Westport House. Our wedding coordinators have carefully selected the finest rooms in gorgeous historic home that will be all yours, and yours alone.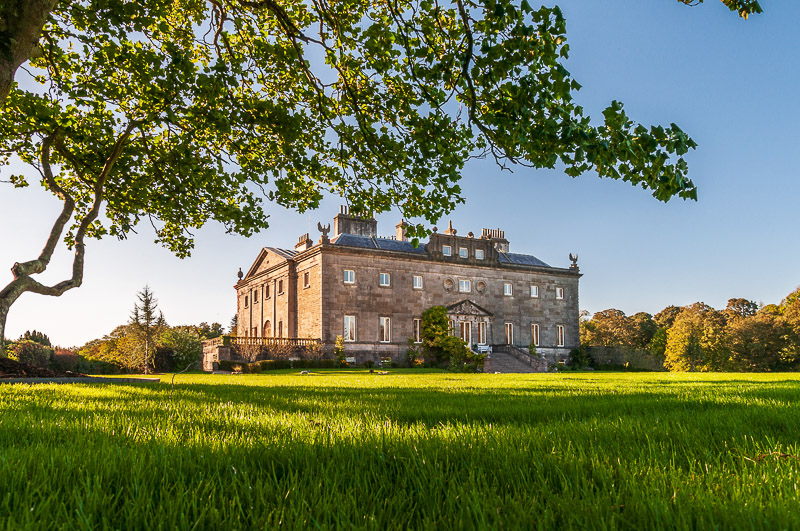 Romantic Indoor or Outdoor Ceremonies
Experience the beauty, romance, and magnificence of Westport House as you exchange your vows in our historic home. Choose between a beautiful outdoor ceremony on the Western Terraces or a romantic indoor ceremony in The Front Hall.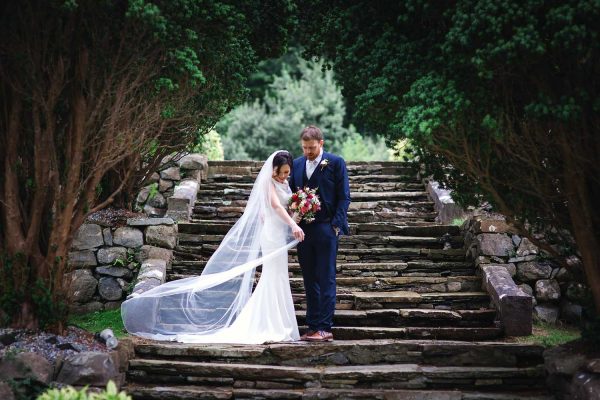 At Westport House, we believe that the true magic of our weddings lies in the intimate atmosphere they create. As you celebrate your special day, surrounded by those nearest and dearest to you, you'll experience a unique sense of closeness and connection. Guest lists for Westport House weddings have a minimum capacity of 80 and a maximum capacity of 120.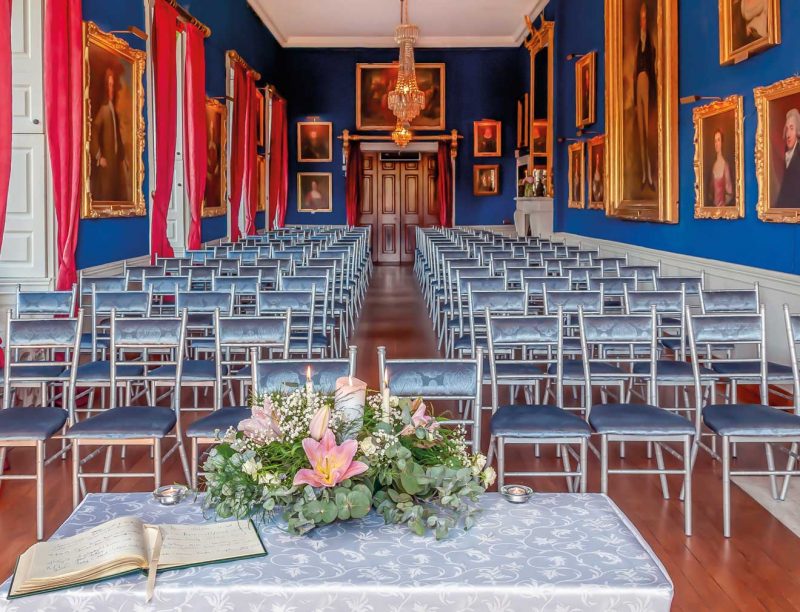 Westport House boasts exquisitely landscaped gardens that serve as an enchanting backdrop for capturing truly captivating wedding photos. Spanning an expansive 400 acres of breathtaking Irish beauty, immortalise your special day in the most extraordinary and magnificent surroundings.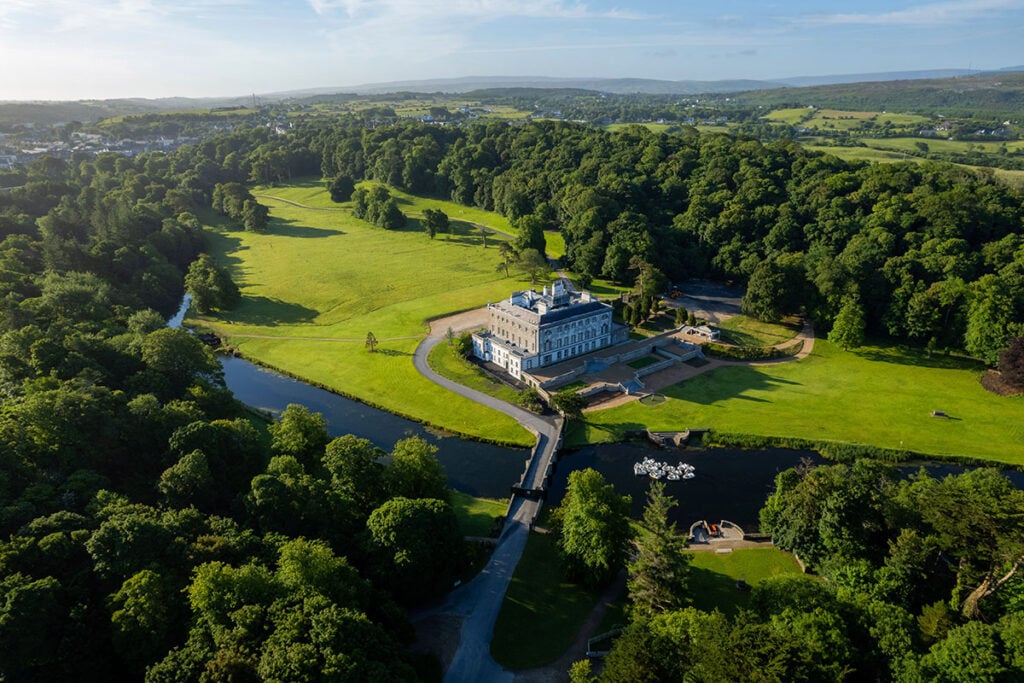 Our passionate team is deeply devoted to the art of weddings, consistently surpassing expectations and embodying a "can-do" spirit that knows no bounds. Together with our exceptional housekeeping, bar, and estate management team, they form an extraordinary unit.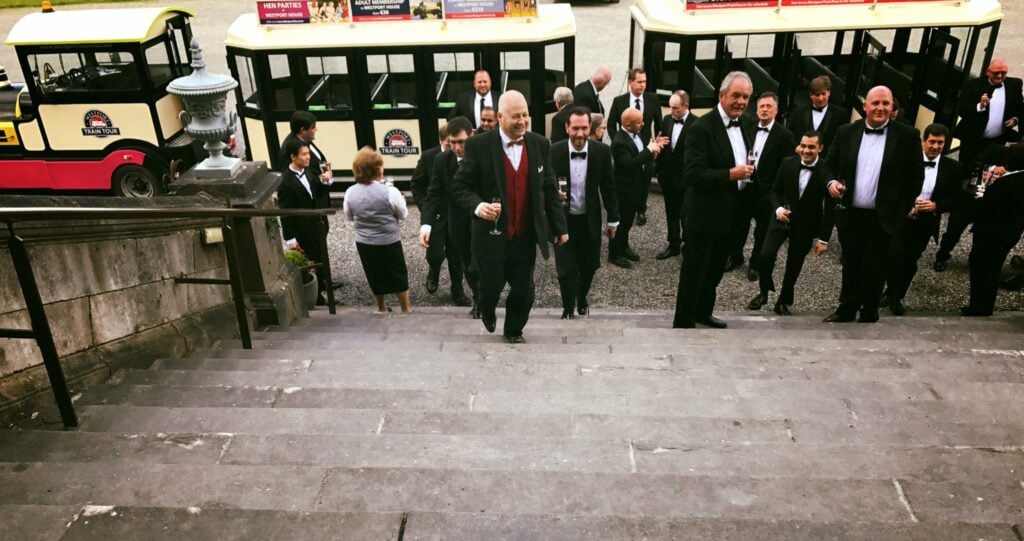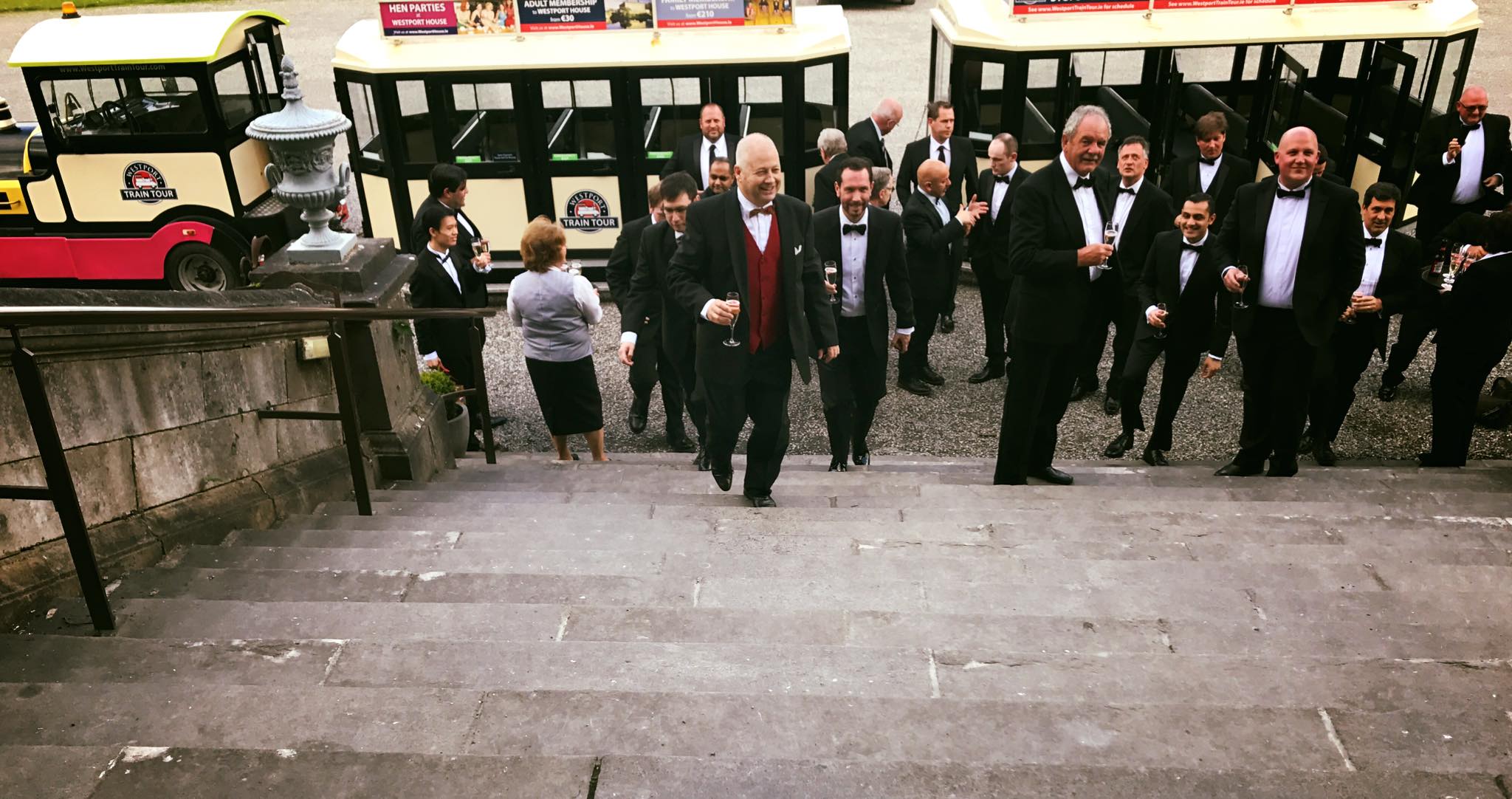 Under the guidance of our esteemed Head of Culinary, Thomas Haughton, an exceptional wedding breakfast awaits you and your guests. Thomas's culinary mastery and background in Michelin Star cuisine infuse the menu with a wealth of knowledge, tantalising flavours, and a touch of extraordinary artistry.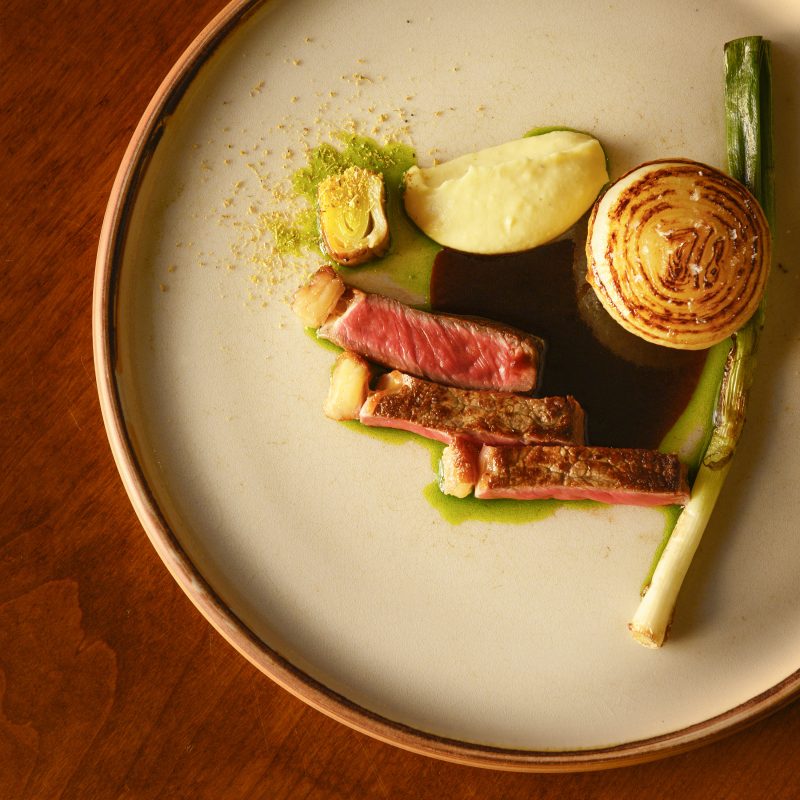 Westport House offers excellent accessibility. It's a short 5-minute drive or a pleasant 15-minute walk from Westport Town, ensuring guests are conveniently close to the wedding venue. This benefits travellers coming from afar, with easy access to Knock Airport just an hour's drive away and a nearby train station.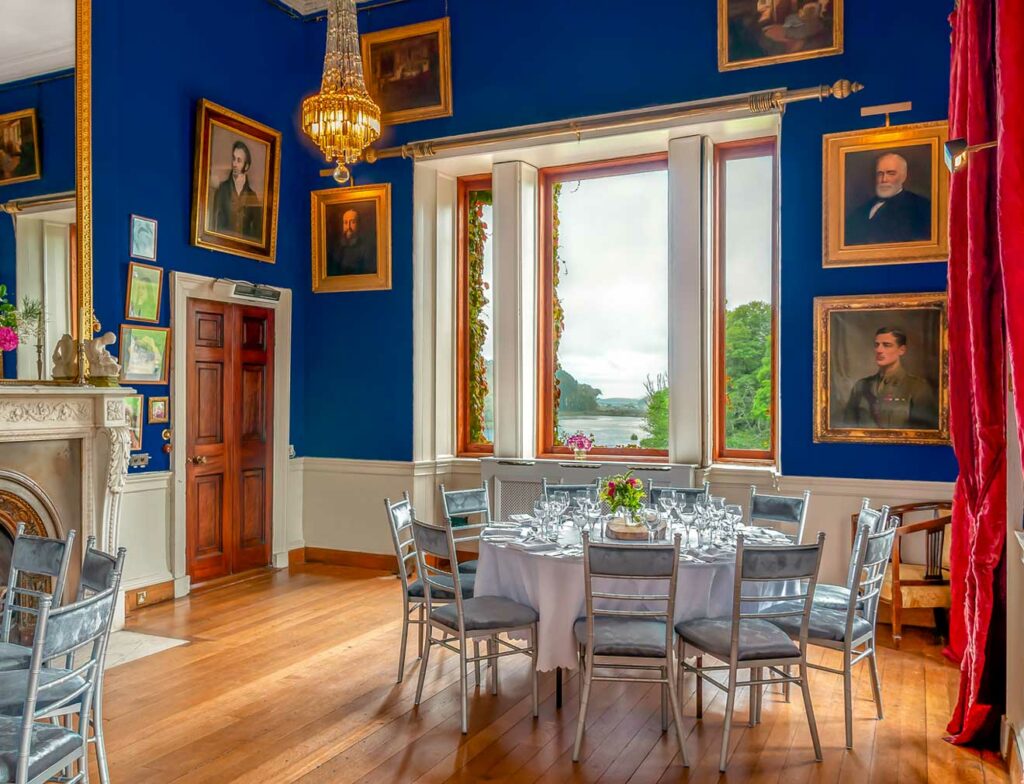 Garden Inspired Centrepieces
As part of the meticulous planning process, we offer you a delightful opportunity to explore our breathtaking Estate gardens alongside our team of knowledgeable Estate gardeners. Immerse yourself in the natural beauty as you stroll through the magnificent grounds and allow our experts to personally select exquisite flowers from the Estate for your big day.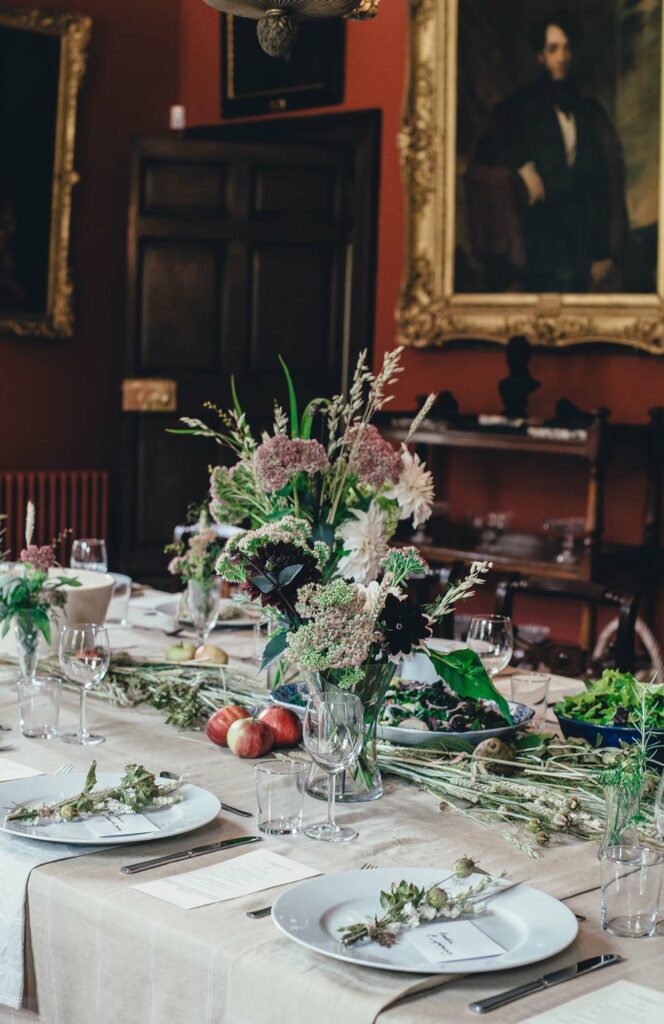 Extend the joyous celebrations beyond your wedding day and treat your wedding party to a relaxed afternoon brimming with delicious food, refreshing beverages, and good company at Gracy's Pizzeria, Bar and Bistro. Nestled in the grounds of Westport House, enjoy a summer BBQ, woodfire pizza party or custom menu. Elevate the experience with a DJ or live music.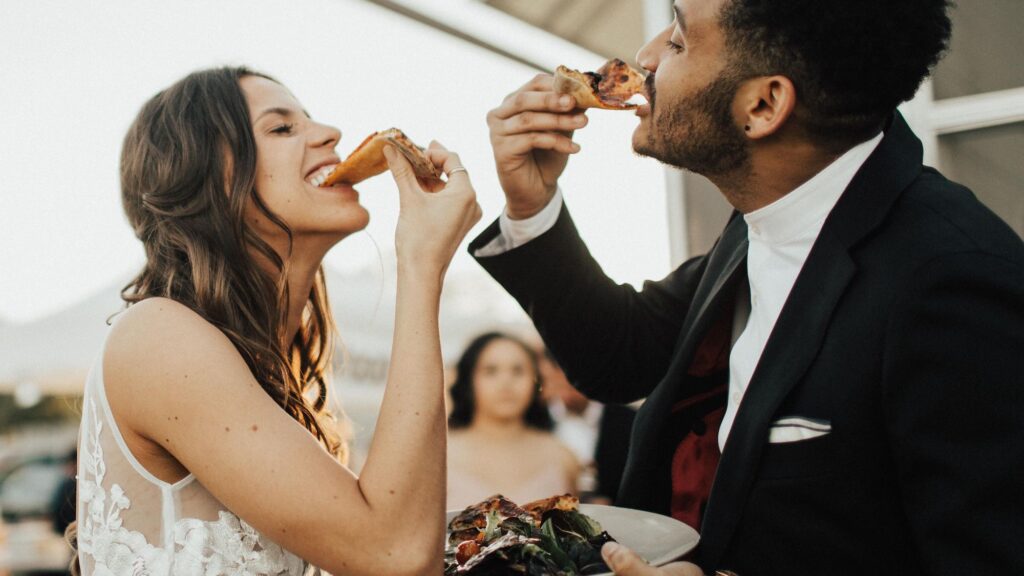 Westport House stands as a truly extraordinary wedding venue, offering a blend of remarkable features that set it apart from the rest. With its 300-year history, natural beauty, architectural harmony, impeccable service, outstanding food and breathtaking views, it's the perfect setting for your special day.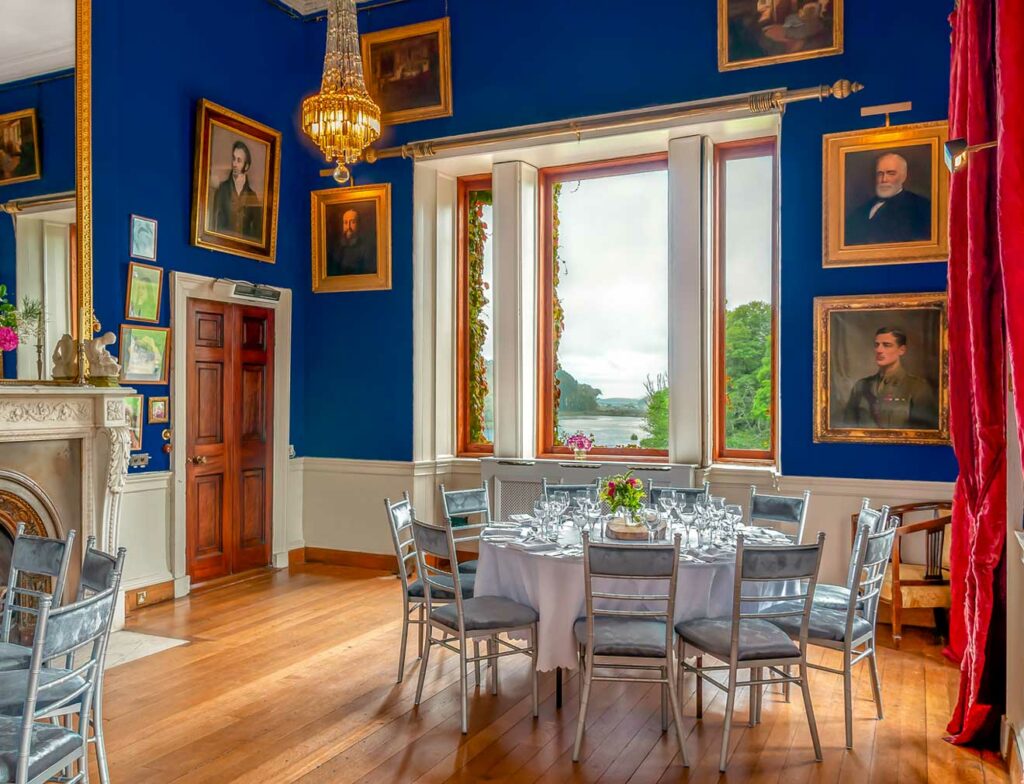 Our guest's experience at Westport House is of paramount importance to us. We strive for excellence in everything we do. Don't just take our word for it, check out what our guests say.
A LOT OF FUN, FULL OF HISTORY
The house is beautiful inside and out. The tour was a lot of fun, full of history. I learned a lot about the history of Westport and Ireland. The rooms were all nicely furnished, and we could walk around the home after the tour.
WOULD HIGHLY RECOMMEND THIS TOUR
A most enjoyable house tour with our tour guide. They were so pleasant and most informative about the house itself and it's occupants. Would highly recommend this tour.
EXCELLENT VENUE, WELL WORTH A VISIT
A very enjoyable experience. We were caught in a heavy rain shower on the way to the house and we were met at the gate by very kind staff with umbrellas and they had us stand by the open fire at the entrance to the house to warm up before the tour. Mary, our tour guide, was clearly knowledgeable on the history of the house and the families that lived there. Her enthusiasm for the house was evident and made the tour that bit more enjoyable. I would highly recommend this tour if you are in westport or the surrounding areas.
WELL WORTH THE VISIT
John, house guide gave a wonderfully informative and interesting guide to Westport House. I learnt so much about the house, family and social, economic and political history of the area. Great introduction to Westport. Highly recommend the guide as you gain an intimate and thrilling insight into the house and the ongoing restoration programme. Well worth the visit.
WANT TO HOST YOUR WEDDING AT WESTPORT HOUSE?
Are you interested in hosting your wedding on Westport Estate? Get in touch today.