By Finan O'Donoghue, Campsited.com
We'd heard much about Westport House and knew that families love this camping and caravanning park, so Summer 2016 saw us try it out for ourselves.
The trip was so successful that we are now Westport House's biggest fans!
It's easy to love Westport House. It has everything adults and children love and need from a holiday plus it has pirates! What more could you ask for?
Forests, mountains, hills and lakes put on a show for us and we were in awe of the nature we were surrounded by. Westport House is on the Wild Atlantic Way here, which is known to be one of the most stunning coastal routes in the world. Croagh Patrick is close by too.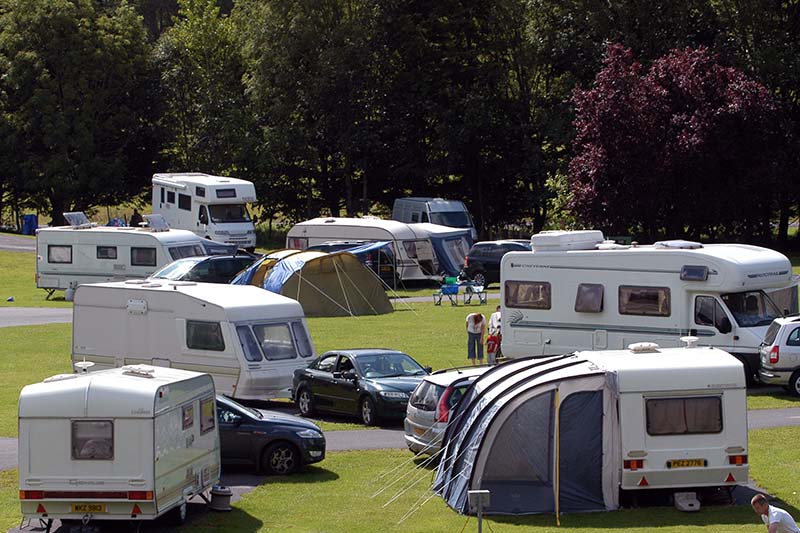 Secondly, we loved Westport House  caravan and camping park because it gave us the opportunity to fill our days with things to do or be as lazy as we liked.
Our children, still very young, loved the farmyard, magical train ride, swan pedal boats and the pirates! Westport House is near Clew Bay, the area where Grace O'Malley, the 16th century pirate queen, ruled the seas! We had the chance to relive her antics at the Pirate Adventure Park. Day passes gave us access to boats on a lake, my favourite – a bouncy castle, adventure rides and much more. We also found the pirates in the park to be very helpful and friendly! A special thanks to Biddy, and the lads manning the swan pedal boats. They made our day.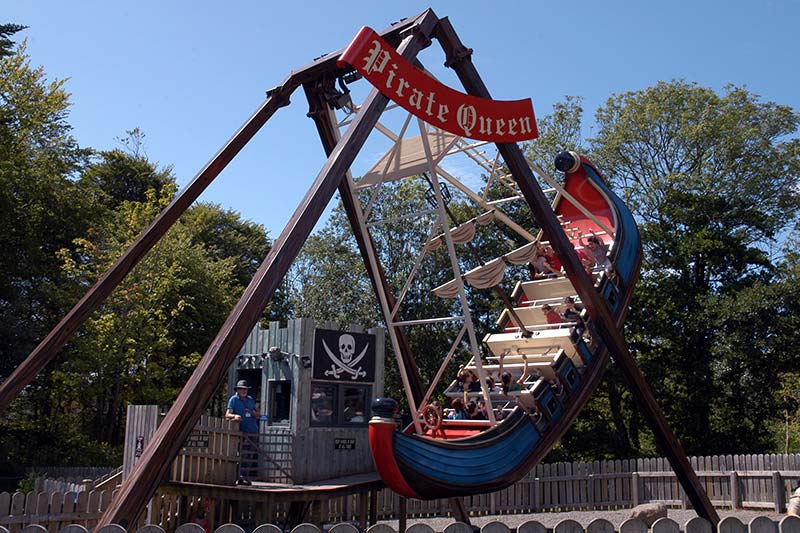 For older children, and adults, there are also archery, tree climbing, a zip wire and other physical activities to enjoy.
Clew Bay has another claim to fame. John Lennon purchased an island here at the height of his fame but only spent a few hours on it. He did however let a group of hippies live on the island he owned with his blessing. A cruise around the bay gave us more details of this story and gave us a taste of the sea.
The park also met our expectations when we wanted to just chill out. Although all the aforementioned activities are going on, the park itself is an oasis. The caravan and camping pitches are set up so that everyone has lots of space and the setting is extremely picturesque.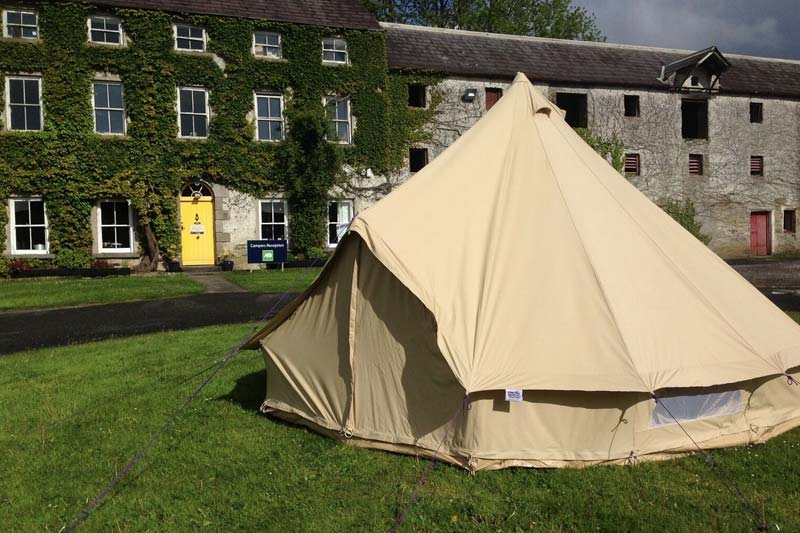 Westport town also gave us a lot to explore. Quaint streets sparked our curiosity and we wandered down them to find welcoming pubs and restaurants and some lovely shops.
We were interested to find out that Westport House hires bell tents so the option to go camping at this amazing park without having to spend hours packing exists. We may take them up on this offer soon!
Westport House is now one of our favourite places to go to on holiday. Our children loved it and we came away from our holiday fully rejuvenated and rested. We are not surprised this park has won so many awards, and now they have won our hearts too.
Westport House Highlights
Huge choice of activities
Stunning camping grounds
Proximity to lakes, mountains, forests and the Wild Atlantic Way
Great for…
Peace and quiet
Family friendly
Exploring