Headlined By MIRANDA LAMBERT & NATHAN CARTER with A Very Special Guest Appearance from CHARLEY PRIDE.   Featuring International Artists including…KIP MOORE, THE SHIRES, WARD THOMAS and MO PITNEY.  Plus more Acts Now Added to Line-Up including…DAN + SHAY, MADDIE & TAE and from the Hit TV series 'Nashville' SAM PALLADIO.
Meet the songwriters behind the music in the Harvest Café, take part in dedicated dancing sessions, explore the food village & market stalls…Camping Options Available including VIP, Glamping, Campervans and Family Area.
HARVEST 2017, a new Country Music Festival, takes place in 2 different locations on Saturday 26 & Sunday 27 August 2017 at Westport House, County Mayo and Enniskillen, County Fermanagh.  Each Festival will have 2 days of live entertainment featuring 40 International and Irish acts across 4 different Music Stages.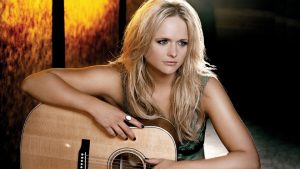 INTERNATIONAL ARTISTS
Aiken Promotions are delighted to announce the addition of legendary Mississippi singer and Country Music Hall of Famer CHARLEY PRIDE to the Harvest line-up, joining headliners MIRANDA LAMBERT and NATHAN CARTER. The artist who has scored a remarkable 52 top ten hits in the Billboard Country charts has a huge following and a special connection with Ireland.
Nashville singer-songwriter KIP MOORE is about to follow-up two very successful albums on MCA Nashville. His new single "More Girls Like You" hit radio last month.  Just added to the line-up are Texas and Oklahoma duo MADDIE & TAE, the darlings of the American country music scene whose debut single "Girl In A Country Song" made them only the third female duo to peak their debut single at #1 in the history of the Billboard Country singles chart. Another Nashville duo, DAN + SHAY, AKA Dan Smyers and Shay Mooney, have built up a great live reputation opening for the likes of Hunter Hayes and Blake Shelton in recent years. Illinois singer MO PITNEY is definitely a rising star on the US scene. His debut album, Behind This Guitar, was released in October 2016 and charted at No. 10 on Billboard's Top Country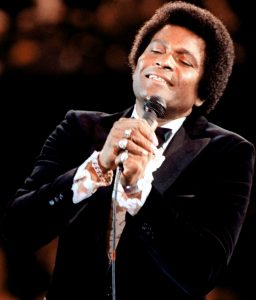 Albums in its first week. Phoenix, Arizona singer-songwriter COURTNEY MARIE ANDREWS is a real critics favourite. Her third album Honest Life received rave reviews and she is about to make her debut appearance on Later with Jools Holland in April.
Representing the resurgence and popularity of Country Music in the UK at the very first Harvest country music festival, we have THE SHIRES, a English country-pop duo, whose second album My Universe became the fastest-selling UK country album in history when it was released in October 2016.  Another English duo WARD THOMAS has been dubbed "Britain's first country stars". Their second album Cartwheels reached number one making them the first British Country act to top the UK album charts.  Actor and singer SAM PALLADIO was born in Kent in the UK, not that you'd know from his character Gunnar Scott in the hit ABC series Nashville! Expect a debut album soon following his brilliant duet with Irish singer Una Healy. Meanwhile, FRANKIE DAVIES from Jersey is fast becoming a favourite amongst UK based country singers. And keep an eye out for JAKE CARTER, the Liverpool-born younger brother of Nathan set to become the next family sensation.
HOMEGROWN TALENT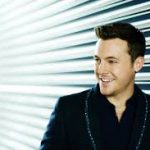 Aiken Promotions are delighted to have some of Ireland's best young Country Music talent in the Harvest 2017 line-up. Former Saturdays star UNA HEALY recently announced her debut album The Waiting Game, the first single of which is the hit duet Stay My Love with Sam Palladio. DONNA TAGGART from Omagh, County Tyrone, has enjoyed great success in the last twelve months and just signed to Warners in the US for the release of her forthcoming third album. From County Down, 19-year-old CATHERINE McGRATH has also signed to Warners and racked up in access of 1 million streams on Spotify for her debut EP 'One'.  Also from Omagh, country pop and rock star LEE MATHEWS is riding on the success of four number one singles from his latest album It's A Great Day To Be Alive. A big favourite in Ireland right now is CLIONA HAGAN from Tyrone who is bringing a real natural vibrancy to the live scene, as is NIAMH LYNN who Ryan Tubridy called "The Imelda May of Country Music" for her fantastic retro-country aesthetic. Westport local heroes HURRICANE HIGHWAY have been bringing their US country-rock styled show all over Europe in the last two years, and RIAH BUTLER from Galway is making huge waves in Nashville after the release on her new EP 'On Sundays'.
4th Stage Added – Getting Up Close & Personal at the HARVEST CAFÉ
Festival goers will get the chance to get up close and personal to songwriters with the addition of the Harvest Café performance stage to Harvest 2017.  Harvest Café will feature the people behind the music with the likes of US multi #1 hit writer EARL BUD LEE famous for songs such as 'Friends In Low Places' (Garth Brooks), 'Who Are You When I'm Not Looking' (Blake Shelton) and 'One Night at a Time' (George Strait), DON MESCALL famous for 'Secret Smile' (Rascal Flatts) as well as many hits for artists such as Neal McCoy, BackStreet Boys, Boyzone and more, VICTORIA SHAW behind award-winning songs like 'The River' (Garth Brooks) and 'I Love The Way You Love Me' (John Michael Montgomery) and STEPHANIE URBINA JONES who wrote the #1 hit 'My Baby's Got a Smile on Her Face' for The Voice USA winner, Craig Wayne Boyd.  Homegrown songwriters will also feature including JUSTIN McGURK and MEGAN O'NEILL whose song 'Don't You' was featured on hit TV Show Nashville. Harvest Café will be curated by PETE KENNEDY and will be a great opportunity for the fans to hear the stories behind the music directly from the creators in an intimate setting, such as the famed "Bluebird Cafe" in Nashville Tennessee.
ENJOY THE FULL FESTIVAL EXPERIENCE AT HARVEST 2017
As well as the music, there will be dedicated Dancing sessions over the weekend.  For those Country Music fans that want to enjoy the full Festival experience, a food village, market stalls, funfair, full bar facilities, camping options including Glamping, campervan facilities and family camping area will all be on offer.
HE LINE-UP FOR WESTPORT WILL BE:-
Saturday 26 August
HEADLINE ARTIST –  NATHAN CARTER
Plus KIP MOORE, DAN + SHAY, THE SHIRES, JAKE CARTER, CATHERINE McGRATH, COURTNEY MARIE ANDREWS with more to be added….
Sunday 27 August
HEADLINE ARTIST – MIRANDA LAMBERT
Plus CHARLEY PRIDE, MADDIE & TAE, WARD THOMAS, MO PITNEY, SAM PALLADIO, UNA HEALY, DONNA TAGGART, HURRICANE HIGHWAY, CLIONA HAGAN, LEE MATTHEWS, FRANKIE DAVIES, NIAMH LYNN, RIAH BUTLER with more to be added….
Weekend & Day Tickets for HARVEST 2017 Country Music Festivals available now from:-
All Ticketmaster Outlets Nationwide
24hr Credit Card Bookings:-
0844 277 4455 (NI)
0818 719300 (ROI)
Book on line www.ticketmaster.ie