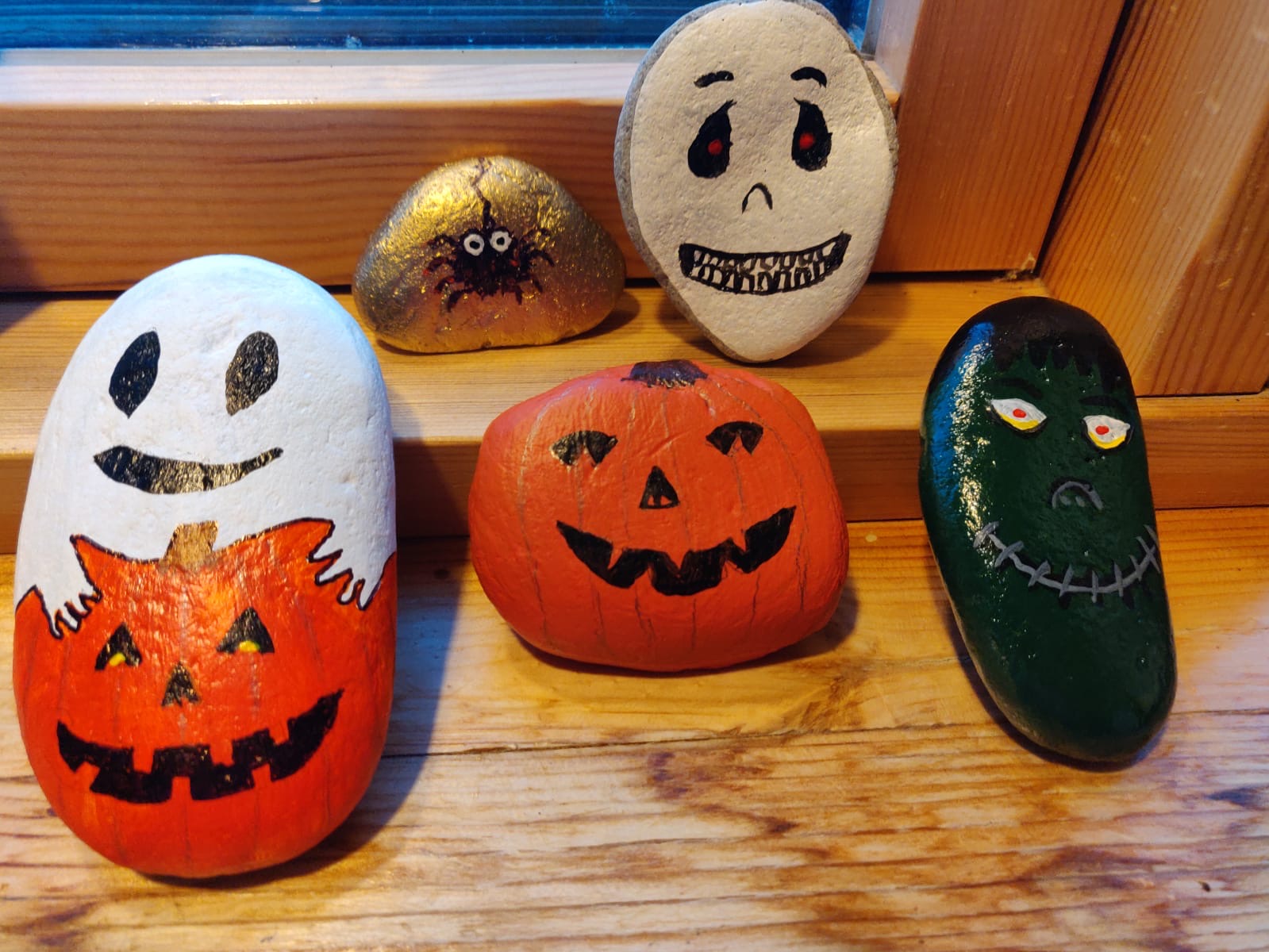 If you were to take a stroll around the grounds of Westport House during the last few months, you may have come across some smooth pebbles painted with a colourful picture or with a kind message. It all started during Lockdown 1.0 with Ewelina Sloneczko setting up a Facebook page "Westport Super Rocks" and leaving rocks throughout the estate (and the town) for walkers to find and enjoy.  They have brought many a smile to faces on the estate.
We wanted to help spread Ewelina's kindness AND give the kids something creative to engage in during this October mid-term break.   So we thought we would put together a little competition that is  fun and easy to take part in AND offers the chance to win a family of four day pass to the Pirate Adventure Park for use in 2021.   Simply find a rock you like, paint it and leave it on Westport House steps for local walkers to find to brighten up their day.  We need you to share on social media….please find full instructions below…as we will need to know who you are…..and winners will be picked next Monday.
**PAINTED ROCKS COMPETITION THIS OCTOBER MIDTERM**
Win a day pass to the Pirate Adventure Park at Westport House when you Get Creative this midterm break. To enter:
1) paint your rock,
2) take a photo of you with your rock, post to Facebook or Instagram with hashtag #WestportHouseRocks and be sure to check-in at Westport House
3) leave it on display on the front steps of Westport House for our many walkers to enjoy.
We have teamed up with Westport Super Rocks to pick the winner on Monday next, 2nd November.
May the best rock win!
P.S. Check out the video below to see what rides you can enjoy with your pass to the Pirate Adventure Park in 2021!