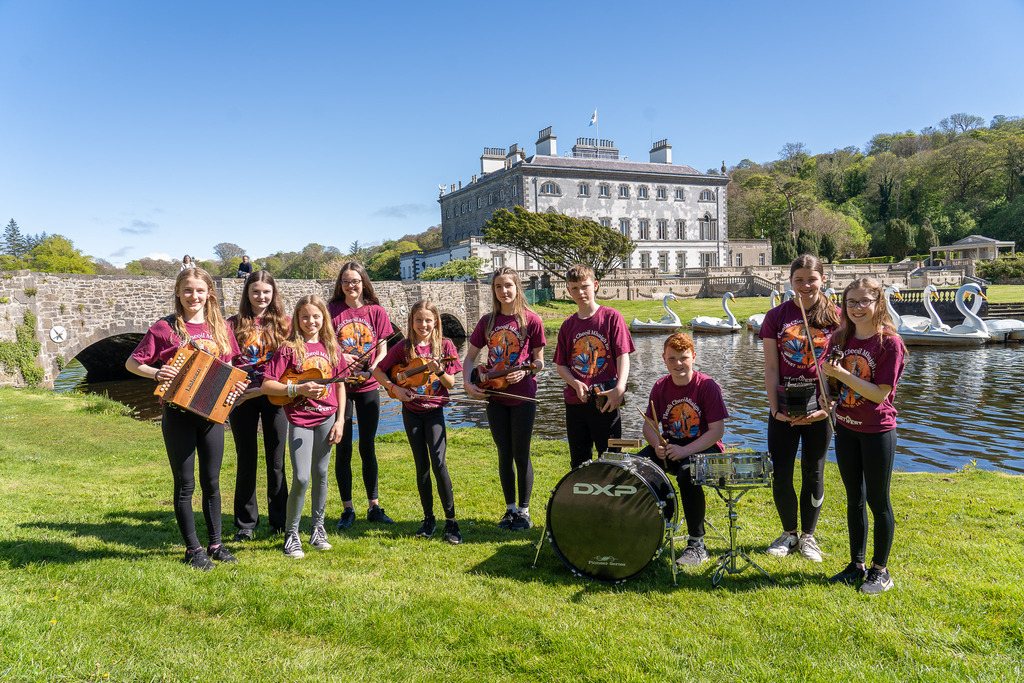 Excitement is building as Westport prepares to host Fleadh Cheoil Mayo 2023 this week for the first time in 16 years.
Attracting musicians, singers, dancers, and crowds of visitors, attendees can expect to soak up the lively atmosphere and learn more about the traditions of Irish music and culture!
Taking place from May 10th to 14th, this highly anticipated annual event celebrates traditional Irish music, language and culture and all of us here at Westport House can't wait to check out this year's festivities!
To mark this special occasion, we wanted to extend a warm hand of welcome by inviting members of the CCÉ Westport to perform on the steps of the iconic Westport House. Check out this beautiful music session & watch these talented young people!
The 2023 Fleadh Cheoil Mhaigh Eo will take place in Westport from 10th-14th of May. The fleadh will be hosted by Westport Comhaltas and promises to be a thrilling celebration of traditional Irish music, featuring an array of events such as concerts, workshops, sessions, and competitions. You can find more details on this year's Mayo Fleadh Cheoil here.
If you are in Westport for this year's Mayo Fleadh Cheoil, don't forget to visit us here at Westport House!