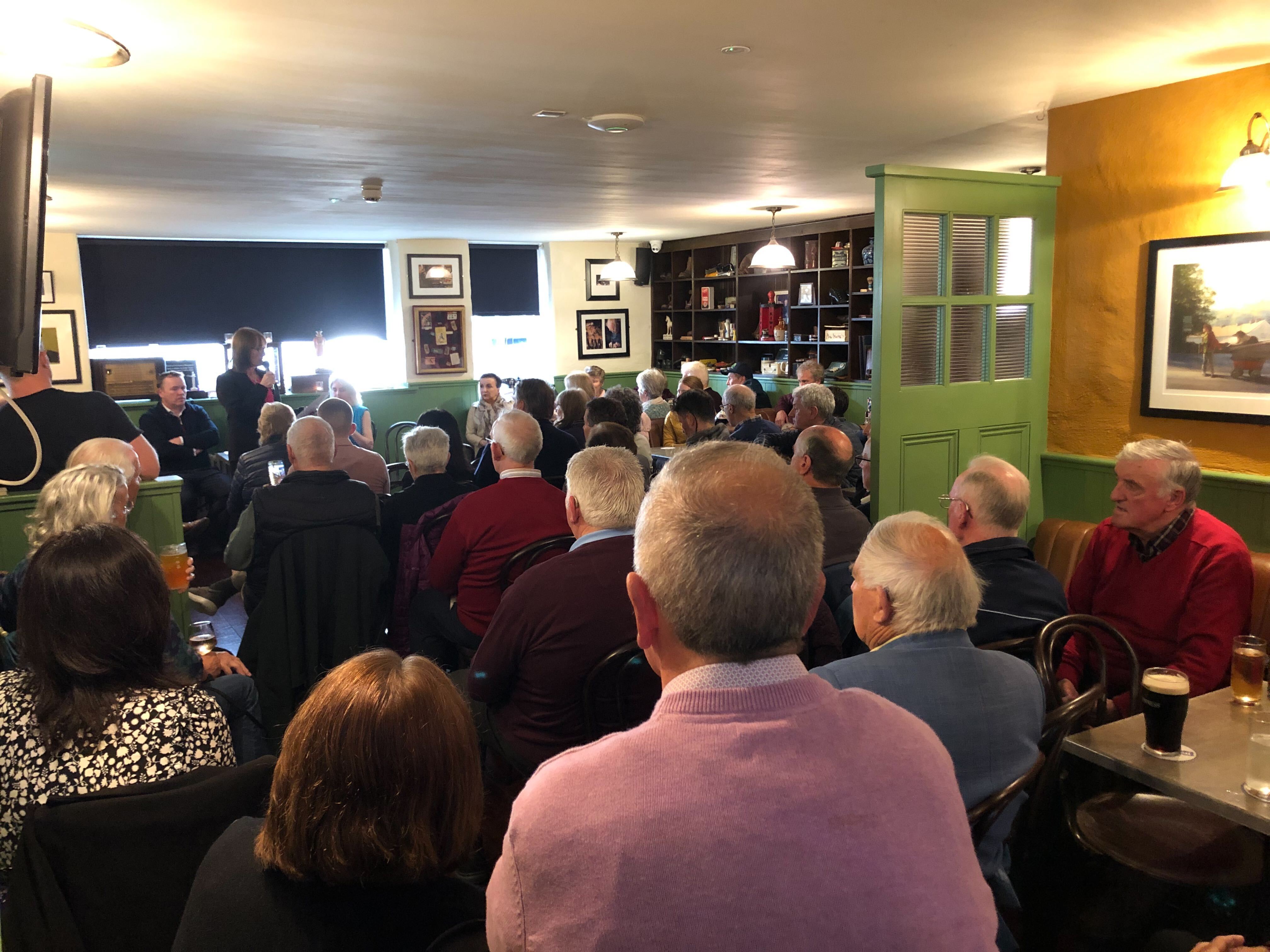 Mayo Fleadh Cheoil 2023 Opening
Mayo Fleadh Cheoil 2023 officially begins in Westport!
Fleadh Cheoil fever has hit Westport as the highly anticipated 2023 event was officially opened by Matt Molloy in Cobbler's Bar at the Wyatt Hotel.
This year's event looks set to be an incredible celebration of Irish music, culture and tradition, just check out the action-packed itinerary!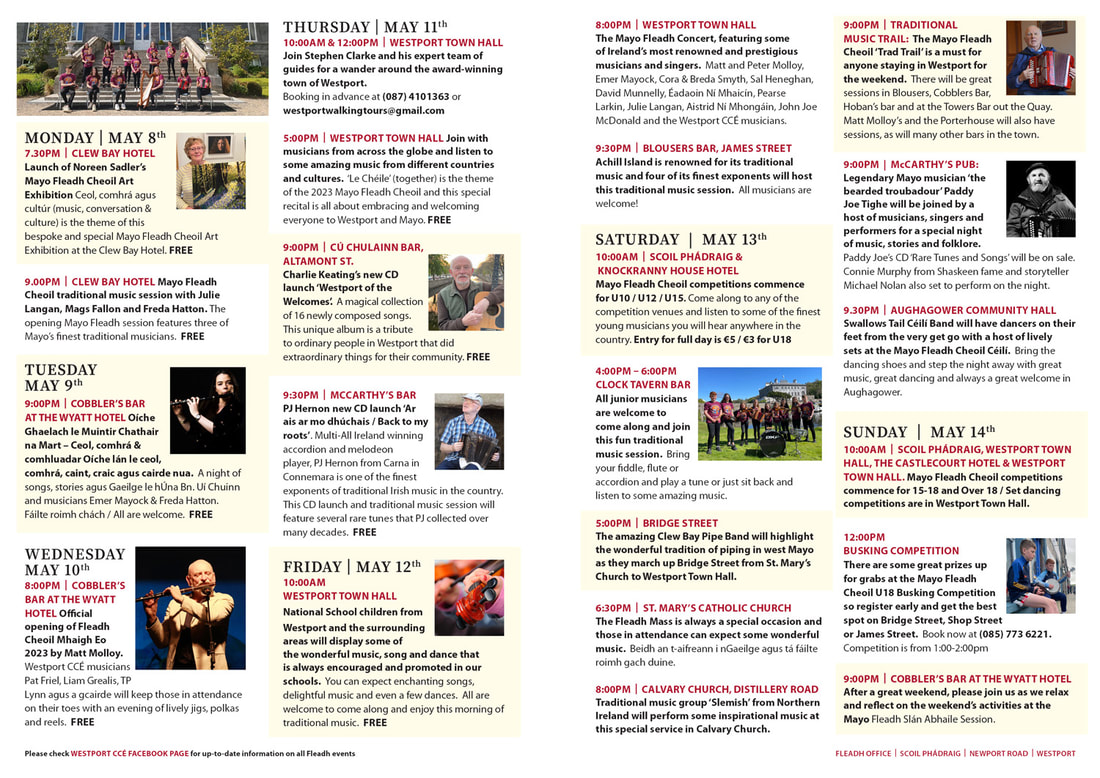 Fleadh Cheoil Mayo 2023 Itinerary, Westport
From the 10th to the 14th of May, a sea of eager attendees will immerse themselves in the vibrant celebration of Irish music, dance, storytelling, and craic. With a plethora of exceptionally talented musicians, singers, and dancers, the event will come alive with breath-taking performances and spirited participation in the festival's captivating competitions – Best of luck to all this year's competitors! We were delighted to welcome members of the CCÉ Westport to perform on the steps of the iconic Westport House to celebrate the Fleadh Cheoil Mhaigh. Check out this beautiful music session & watch these talented young people here.Be sure to mark your calendars for one of the highlights of this year's event – The Mayo Fleadh Concert. Taking place in Westport Town Hall on May 12th, it promises to be an event not to be missed!Keep up to date with all things Westport House & check out our socials.