Exciting day at Westport House as construction begins on BRAND NEW Adventure Park.
On Thursday May 4th, Westport House was a buzz as building work commenced on what will be one best outdoor adventure parks in Ireland!
Ireland's Largest Net Park
Westport House is delighted to announce that construction has officially started on its highly anticipated new adventure park.
Nestled within 400 acres, this exciting new adventure park will be for thrill-seekers and families alike.
The upcoming adventure park, situated in the Estate's quarry area, will showcase an array of thrilling new attractions, including:
Ireland's largest Net Park
A mesmerizing double-sided see-through climbing wall
A thrilling 100m zip line spanning the quarry's heights
Gravity-defying giant swings
An adrenaline-pumping stainless steel slide with camel humps, curves, and corkscrews.
And much more!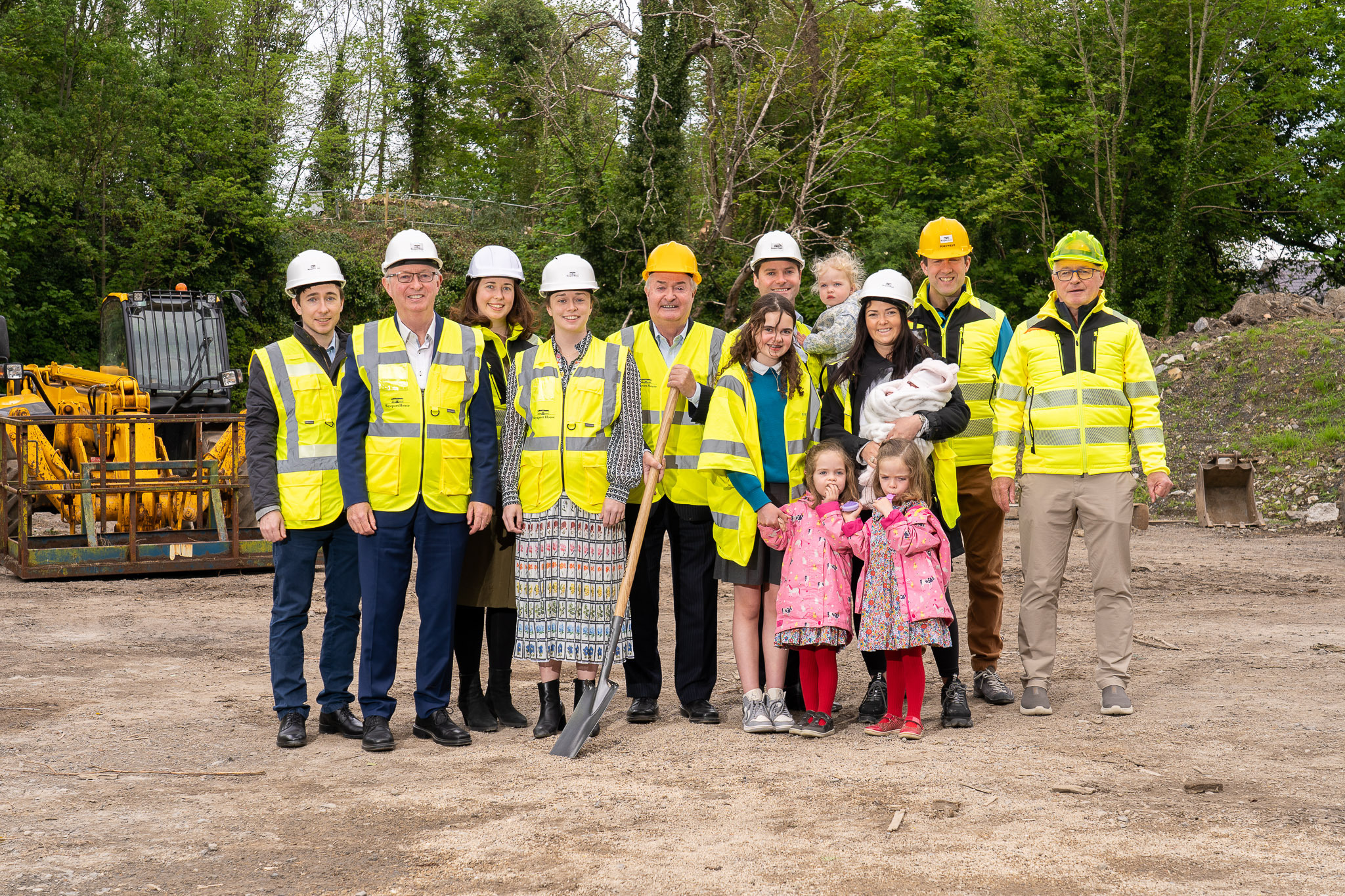 Owners Cathal, Harry & Owen Hughes, alongside extended family members and Head of Adventure, Carl Maddox, celebrate the start of construction for Westport Estate's brand new Adventure Park, set to open in March 2024.
New Adventure Park to Open 2024
Scheduled to open in March 2024, the new adventure park promises visitors an unforgettable and invigorating outdoor experience like no other.
As the first year-round attraction at Westport House, it will offer thrills to guests throughout the year catering from days out to birthday parties.
Sustainability is at the forefront of the park's design, with eco-friendliness and environmental awareness playing a central role in the development of the attraction.
The park is part of an ambitious €75 million masterplan which will transform the entire 433-acre estate into a world-class tourism destination, benefiting the region as a whole.
This ground-breaking event marked a momentous occasion as the Hughes family celebrated the beginning of this exciting new Adventure Park, which will be here for generations to come.
Owen Hughes

DIRECTOR OF WESTPORT ESTATE

Speaking at the sod-turning ceremony for the adventure park, Director of Westport Estate Owen Hughes said, "Today marks an exciting milestone at Westport House. As we turn the first sod here in the quarry, we are proud to be developing one of the best outdoor adventure parks in Ireland. This adventure park is part of our plan to transform Westport House into a world-class tourist destination, guided by our values of sustainability, biodiversity, conservation, and fun."

STAY IN TOUCH! FOLLOW US ON INSTAGRAM