This just in – €31,438.  Yes, you read it right. The Darkness Into Light 5k remembrance walk which took place on the Westport House estate early last Saturday morning raised a total of €31,438 for Pieta House. 1,700 turned out at Westport House at 4:15am last Saturday morning and 120,000 across the country.
Take a bow people of Westport – you have helped thousands of people who are feeling suicidal or engaging in self-harm to get the supports they need from Pieta House.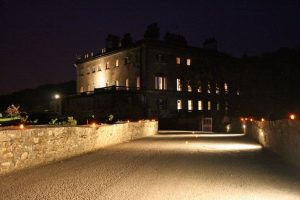 This event wouldn't be possible without the volunteers and community effort that makes it happen.
A thousand thanks to Maeve and Alan Gallagher for pulling us all together, to the Browne Family of Westport House for hosting and to Electric Ireland for sponsoring.
Big thank you to Dick Bourke for the tunes, Christy for the Marquees, Westport and Castlebar Scouts for stewarding, Westport Rugby Club, Mayo Coastguard, Mayo Fire Service, the Order of Malta and Westport Gardai, Mayo Volunteer Centre.
Thanks to Gracys Bar + Cafe for the much appreciated post-walk refreshments and to Fr Charlie McDonnell for his rousing starting speech.
Aidan O'Shea was a fantastic ambassador and literally took hundreds of photos with participants.
Des Cafferkey and all at Clew Bay Pipe Band really added something special by leading the walk.
Thanks to Seamus O'Malley, Westport Cash and Carry, Conor Mckeown and David O'Sullivan for the photos, also thanks to Westport Leisure Park, Westport Town Hall and Dermott Langan for handling pre-registration and likewise to Heneghans and Mulchrones.  Thanks too to Mr Bananaman, Cafe Mocha, O'Hehirs, Gielties, Alice's Hotel in Achill and all the other cafes and suppliers who generously donated goodies.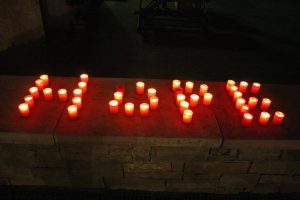 Apologies if we have forgotten to mention anyone but please know that your help was gratefully appreciated.
We hope to see you all again next year. Mark your calendar for May 13th for #DIL2017.