The June Bank Holiday Weekend sees the return of The Grainne Ale Festival at Gracy's Bar and Café in the Farmyard of Westport House, on this Saturday 4th and Sunday 5th June (Bank Holiday Weekend) from 2.00pm to 10.00pm each day.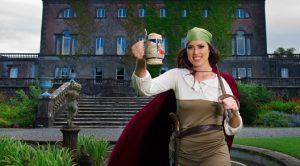 Now in it's third year, the event goes from strength to strength, bringing the very best of craft beers, gourmet pizza and an amazing variety of music.
This free event celebrates the return to traditional brewing methods and showcases a range of Irish ale and cider houses including
Black Donkey Brewing from Roscommon
The Corrib Brewing Company
Wild Bat
Longueville House Cider of Cork
Mescan Brewery
Reel Deel Brewery
The West Mayo Brewery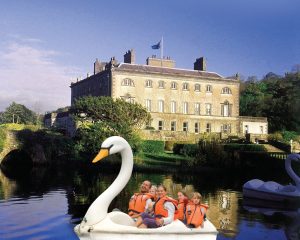 And of, course not forgetting the great gourmet barbecue and delicious, wood-fired pizzas at Gracy's!
There will also be a host of great music on both days as follows:
Saturday, June 4th
Under the Radar (Saturday, 2-3pm)
The Whileaways  (Saturday, 3-5pm)
The Hip Pocket Trio (Saturday, 5.30-7.30pm)
Mr Whippy Soundsystem (Saturday, 7:30-10pm)
Sunday, June 5th
David Doocey Trad Band (Sunday, 2-4pm)
The Municipal Jazz Band (Sunday, 4:30-6:30pm)
Mr Whippy Soundsystem with one of Dublin's top club DJs guesting, DJ Lex Woo (Sunday, 6:30-10pm)
All of the attractions of Westport House, Pirate Adventure Park and the Westport Train Tour will be open to entertain and delight you from 10am to 6pm with something for everyone in the family.
You can expect to taste some BRAND NEW beers too:
Mescan will be launching their new Kriek at the festival
The West Mayo Brewery is hoping to have their new I.P.A. ready – 'Throstle Preacher'
So come along and welcome the summer with an evening garden-party with a difference.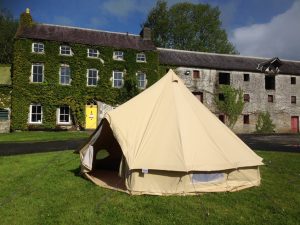 Fancy Camping or Staying in a Bell Tent? 
If you're interested in camping, we have lots of soft (i.e. grass) pitches left for tents at Westport House.  Our hard stands are all sold out but caravans and campervans are very welcome to stay on the soft pitches – and the good weather of late has ensured that there should be no issues in staying on the soft pitches.  Please feel free to book your camping here or call us on 09827766 with any questions.
If you're interested in staying in one of our beautiful Bell Tents this weekend, hurry and you'll get 25% off if you book quickly on 098 27766.  Check out our earlier Blog post for full details on how to get this massive deal. 
If you have any questions about the event, please contact moviawe (at) mayococo.ie or call 098 50400
*Please note that the festival will not run on the Bank Holiday Monday but all of the attractions in Westport House will be open from 10:00am to 6:00pm.