Weclome to our new 'What's Going on in the Gardens at Westport House' blog!
Ok, we need a snappier title, but here we'll be profiling some of the many lovely plants on display for you to enjoy on your next visit to the gardens and grounds of our beautiful, historic estate in the heart of County Mayo, Ireland. Part of the Wild Atlantic Way, it's ideal for a stopover or longer stay.
We're not only famous for being the home of pirate queen Grace O'Malley, Westport House is the perfect place to pause for a coffee, have lunch, let the kids run wild, or take a walk. We have lots to do for young and old and our gardens are, if we do say so ourselves, simply stunning!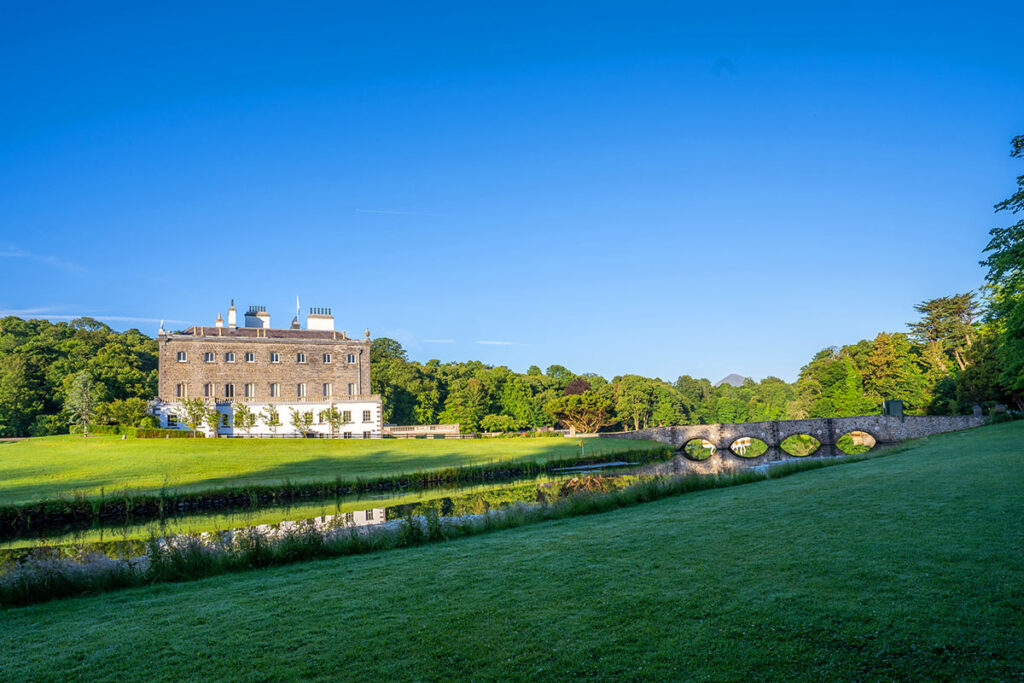 As a gardener, I'm often asked what are the best plants for bees and other pollinators. As a child my mum always warned me away from foxgloves, and I carried this through into adulthood and the rearing of my own children. She was right of course, (mums always are!). All parts of the foxglove plant contain cardiac glycosides, toxic to humans, as well as to cats and dogs, but as any naturalist will tell you, and indeed as most of us now know, with the trend towards improving Ireland's declining biodiversity, foxgloves are also beloved of bees.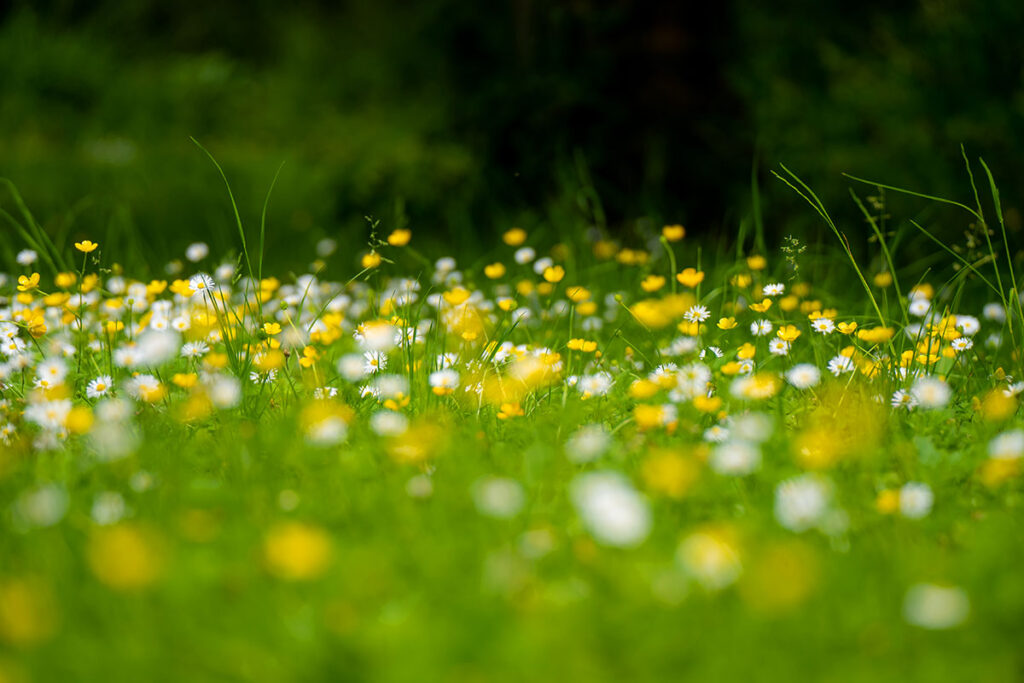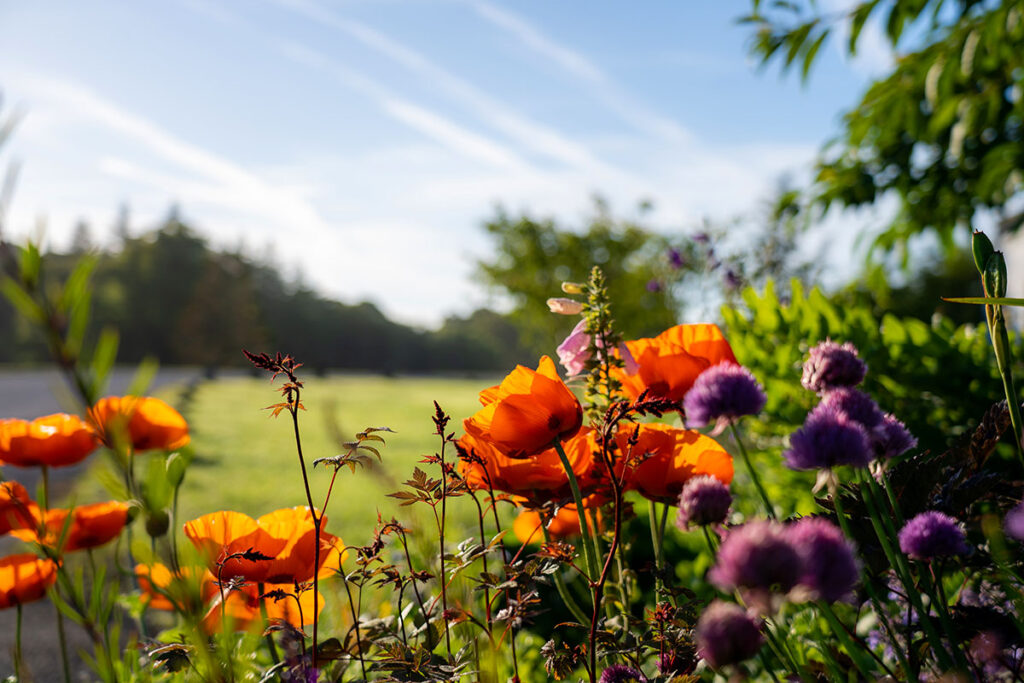 Beautiful Foxglove in bloom
Here at Westport House, it is one of head gardener Sean Fahy's greatest loved plants, and you will find it in every bed as you take a walk around the estate. With our desire to move more towards native, pollinator-friendly species we have upwards of 200 native or hybrid foxgloves on display during the summer season, and in the cooler months they quite literally turn the polytunnel into foxglove central.
Foxglove species, or Digitalis, to give them their Latin name, are mostly biennial, meaning they flower in their second year. Growing up to 2 meters tall they provide height and colour to the mixed herbaceous border and are relatively easy to grow from seed. Sow two years running, and they should self-seed in your garden for years to come, but it's always worth saving some seed for future sowings – collect the dried flower stems on a dry day and store upside down in a paper bag.
So if you're looking for things to do in Westport, why not come and enjoy one of the best-loved garden walks in Mayo and check out our blooming foxgloves? There's lots to entertain the kids with our new Interactive Gaming Zone, plus it's the last year of the Pirate Adventure Park before our new, interactive adventure area launches in 2024! Treat yourself to one of the best pizzas in Westport at Gracy's Pizzeria or try one of our delicious new toasties at The Oak Door (by the Grace O'Malley statue), we'd love to see you!
Plant Profile – Foxglove
Scientific name: Digitalis purpurea
Colour: Pink, purple, white
Loved by: Bees, butterflies and possibly fairies
Height: Up to 2 meters
Spread: Up to 0.5 meters
Difficulty rating: 2/5
Fun Foxglove Facts
Important food source for bees and butterflies.
Each plant can produce several million seeds.
It was once believed that foxes wore foxglove flowers on their paws to silence them when hunting!
Also that fairies would live inside the flowers!
Their Irish name is Lus mór', the big herb, or 'Mearacain na mBan Sí' meaning thimble of the fairy women.
Although poisonous, the drug digitalin is derived from foxgloves and is used to treat heart conditions.
– Terri Metcalfe, Gardener at Westport House
Terri Metcalfe works as a gardener at Westport House, she has a passion for nature that stems from her childhood growing up in the UK Lake District. She now lives in Murrisk with her Mayo born husband and two children where she gains inspiration for her poetry, published in various Irish and British journals. A lifetime ago Terri used to be a rally navigator but gave it up to start caring more for our planet.
Stay tuned for Terri's next instalment of The Gardener Diaries!