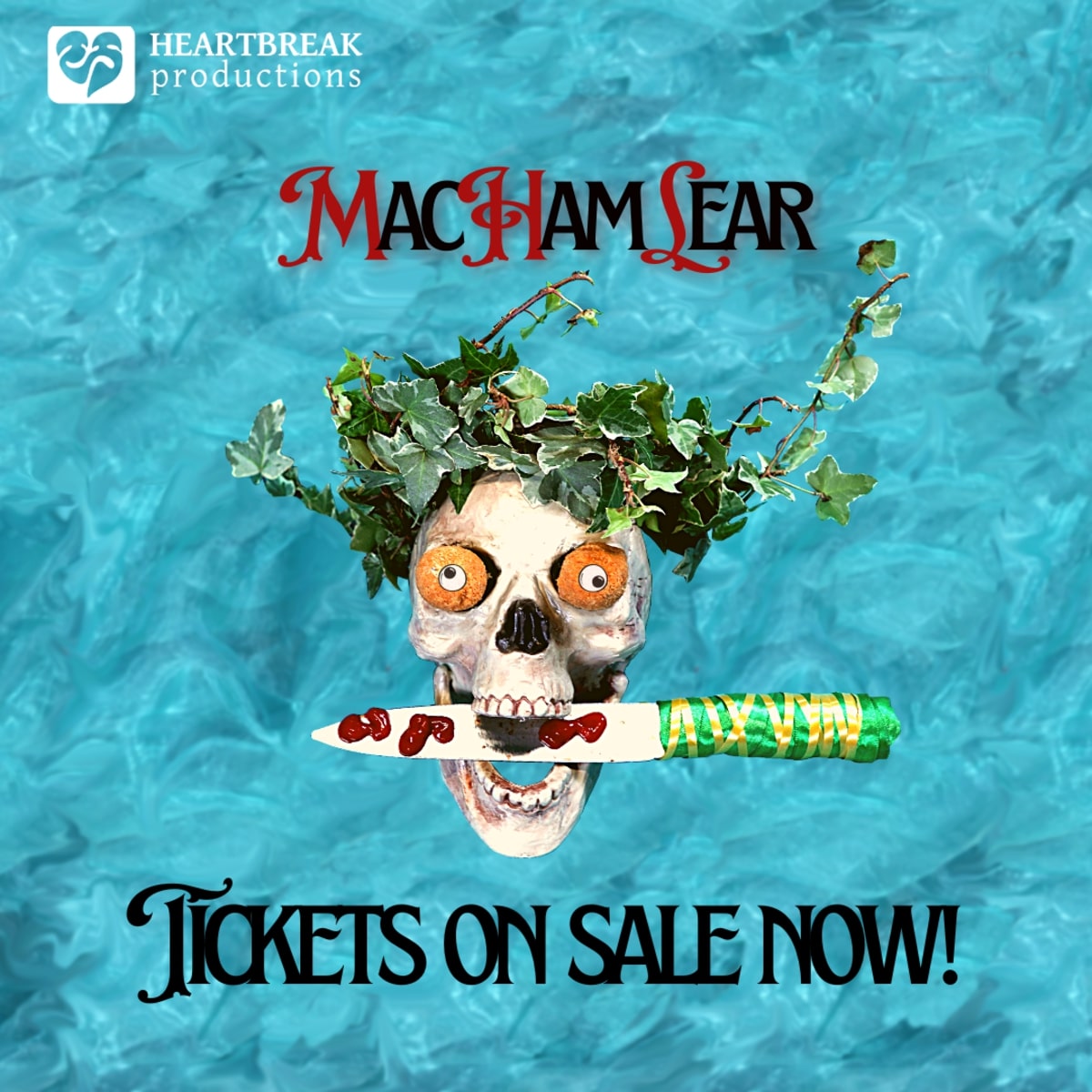 MacHamLear by by Michael Davies plays at Westport House on July 8th
"MacHamLear" by Michael Davies 
Calling all Shakespeare lovers! You are invited to take part in a unique experiment that will answer the question keeping literary scholars up at night… which play is the best the Bard has to offer?
Help us to decide by being part of an exciting, new theatre competition Will of the People. In Round One, we'll be pitting Macbeth, Hamlet, and King Lear against each other, as some of the finest actors (that we can afford!) make their case for why their tragedy should be performed that evening, to win a place in the next round of the competition.
Heartbreak Productions invites you to come and cast your vote at the Battle of the Bard. Performed in the open-air, MacHamLear is a farcical piece of new writing from award-winning playwright Michael Davies that shamelessly exploits the genius of England's most celebrated writer. Grab your copy of the Complete Works, a chair/blanket, weather appropriate gear, and a few nibbles, and prepare to be tickled pink as the three iconic plays are performed with passion, pep, and punch.
MacHamLear actors performing a fusion of Shakespeare's most-loved tragedies.
Pre-theatre dinner?
Gracy's Pizzeria Bar and Bistro at Westport House is serving a delicious BBQ menu every Saturday and Sunday throughout the summer – the prefect pre-show dinner.
PLUS, every weekend until September, Gracy's will be hosting their BBQ & Beats Summer Series which includes a DJ, live music, face painting and more!
Book your pre-theatre dinner at Gracy's and call 098 56506.
Enjoy a pre-show dinner at Gracy's Pizzeria Bar and Restaurant at Westport House
MacHamLear by Michael Davies Date: 8th JulyTime: 7pm
Location: Opposite the Coach House
Running Time: 2 hours 15 minutes
Age Guidance: 9+
Tickets on sale at shop.westporthouse.ie.
Book Your Tickets Today!
Catch this amazing production at Westport House.