Pedestrian Access to Westport House from Westport Town
Westport, Co. Mayo, Ireland (Thursday, March 24, 2011) – Westport House is opening its gates at Hotel Westport to provide pedestrian access to coveys and visitors alike.  In tune with Walking Wednesdays, the Smart Travel Initiative and in an effort to be even more accessible, the gates will be opened daily from 9am to 9pm, April1 through to September 30 and weekends in March & October.  Visitors will be able to enjoy the 10 minute walk from Westport town through to Westport House, the Pirate Adventure Park, the Caravan & Camping Park, Gracy's Bar & Cafe and to the new Adventure Activity Centre.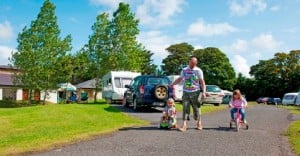 "We are delighted to open up our gates to Westport town to welcome visitors and locals – and the feedback from the local community and local businesses has been very positive!  Families who hold our Annual Passes will really benefit," said Sheelyn Browne.  "And this year, we hope to attract more grown-ups to come and visit.  Along with the exhilarating new Adventure Activities onsite, we have a new Annual Pass to Westport House & Gardens which we hope will encourage folks who may not have come to see us for years to come down."
This year, you'll find a range of fascinating new reasons to come to see Westport House:
•    New exhibition focusing on the past 50 years at Westport House and celebrating Jeremy & Jennifer Altamont's contribution to the estate and the town
•    New guided tour called "Introducing the Brownes" providing an introduction to the various marquesses and their antics
•    New family-friendly Pirates tour focusing on our Grace O'Malley heritage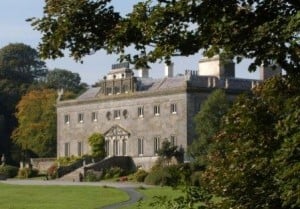 Attractively priced at €24 – the cost of two adult day tickets – the Annual Pass to Westport House & Gardens provides for unlimited access to Westport House & Gardens, 25% off friends and family as well as 10% off food in Gracy's Bar and Café and the gift shop all year long.
Visit www.WestportHouse.ie for full details on activities at Westport House this year.