PLAN A STAY-CATION THAT FEATURES ADVENTURE ACTIVITIES,HERITAGE  AND  FAMILY-FUN
Westport House Announces Exciting 2011 Season Plans
Westport, Co. Mayo, Ireland (Wednesday, January 26, 2011) – A range of adventure activities suited to all ages, two brand new guided tours, a new exhibition focusing on the last 50 years at Westport House, a calendar of special events spanning the whole year as well as a range of new amenities in the Caravan & Camping Park mark just some of the new additions to Westport House's 2011 programme.  Opening its doors to the public for the 2011 season on March 1st marks a very exciting time indeed!
Westport's Newest Adventure Activity Center is A Short Walk from Town Center
Everyone from 8 years and upwards can enjoy a new adventure activity in Ireland's Adventure Capital: Westport and in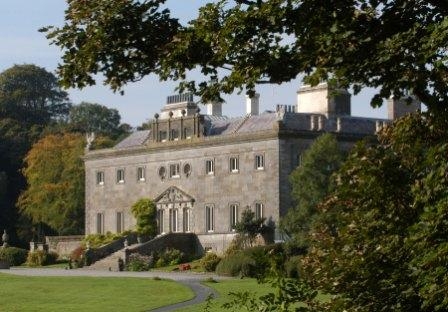 the stunning natural lakeland and parkland setting of Westport House.  Sample orienteering, archery, laser clay pigeon shooting, stand up paddle boarding, kayaking or learn the basics of sailing on our safe lake.  If an adrenaline rush is what you're after, check out the latest craze to arrive from New Zealand: Zorbing, shoot down our 270m Zip Wire or get out with friends and family to the pain and splatter-free laser combat in our woodland areas.   With a choice of easy-going to wilder activities, you'll find an adventure activity to suit all ages at beautiful Westport House.
Enjoy a Fresh Take on the Story of the Family behind Westport House
Visitors interested in heritage & culture may sample two new tours taking place daily during high-season at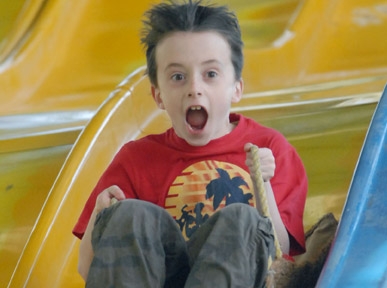 Westport House. The early tour is a family-friendly tour that will interest the parents and excite the children.  Learn all about our history of pirates and the high seas and the connection between Grace O'Malley and Westport House.  Our second tour, "Meet the Family" tour, will introduce you to the many colourful characters in the Browne family who have lived here since the 16th Century.  You will meet friends of Byron, emancipators of slavery, the pirate queen of Ireland, artists and hear how the current family has fought to keep Westport House in the family and open to the public over the past 50 years.  In addition, Westport House has added a new exhibition on "The Last 50 Years at Westport House" that delves in more detail into how the 11th Marquess decided to keep the house open, fought to retain the house and land for his 5 daughters and you'll find out who will be the 12th Marquess of Sligo.
A Host of Rides, Activities & Special Events to Entertain the Family
In addition to the thrills and chills of the Pirate Adventure Park, Westport House has released a family-friendly calendar of special events to celebrate Mother's Day, Easter Sunday Egg Hunt with the return of Pinkie Rabbit, Father's Day Treasure Hunt, charity fundraisers, Adventure Activity Showcase, monthly Car Boot Sales, a weekend Craft Fair and the return of its highly-acclaimed 2010 Halloween and Christmas Experiences.  There are plenty of great reasons to bring the children for a fun day out and create some memories that the whole family will cherish.
Opening Times & Ticket Prices
Westport House has extended its season in 2011 both in number of days open to the public as well as opening times.  In high season, all facilities will open from 10:00am to 7:00pm in response to customer requests. In the face of difficult economic conditions and added offerrings, Westport House has endeavoured to maintain most of its tickets at 2010 prices and has in fact reduced the price of child tickets to the Pirate Adventure Park. Likewise, you'll find the Adventure Activity prices very competitive indeed.    We have introduced a new Annual House & Gardens Pass for the price of two day visits which includes a host of added benefits.  We will be announcing a new Annual Pirate Pass shortly which replaces the House & Park Season Pass.  Please visit our website for full details of Opening Times at https://www.westporthouse.ie/opening-times/and 2011 pricing at https://www.westporthouse.ie/prices/.
Come See Us at Holiday World 2011 – Prizes & Discounts
Westport House will be at the upcoming Holiday World shows in Dublin this coming weekend.  We would love to say hello!  If you're in the vicinity, please stop by stand L1 in Dublin.  Westport House is offering a 10% discount off tickets to visitors to the stand as well as an opportunity to win a Family Day Pass to Westport House & Pirate Adventure Park – a value of €75.
There's always something happening at Westport House. Check out our Adventure Park, take on the Interactive Gaming Zone or enjoy a pizza at Gracy's.