Bratwurst, Beer and Bavariana – Live music, great food and beer from award winning producers.
Gracy's Bar and Cafe in our gorgeous grounds will be transformed into a "micro Munich" next Saturday for a special Oktoberfest West event.
Beer made by the local Mescan Brewery will be served in traditional Oktoberfest tankards and bratwurst will come from the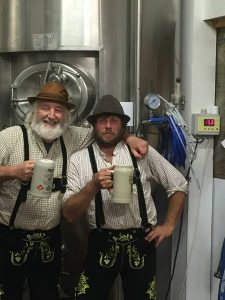 award-winning Irish sausage producers Jack & Eddie's.  There'll be plenty of sauerkraut – and lederhosen – on show too.  And a mix of traditional Irish and Bavarian music for this unique German-Irish celebration of the famous Munich Beer Festival.
Why not stroll to Westport House to visit the beautiful house and grounds (open 10am to 4pm daily in October) and top off your healthy, cultural experience with a beer and a brat?  And maybe, even a boogey?
We hope to see you!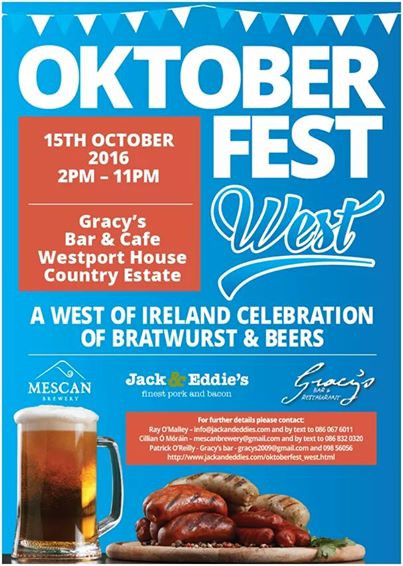 For more details, contact Patrick at Gracy's on 087 934 8975 or email here.
There's always something happening at Westport House. Check out our Adventure Park, take on the Interactive Gaming Zone or enjoy a gourmet toastie at The Oak Door.