Welcome to our new monthly look at the gardens of Westport House & Estate!
I'm delighted to be able to bring you a glimpse at all the exciting new developments across the house and estate over the coming months – it's going to be a busy time for us all – and a very exciting one – we can't wait for everyone to see what we have planned.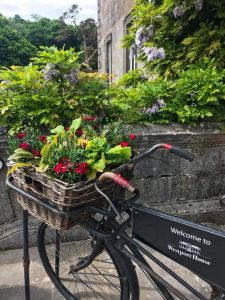 For everyone who visits us, one common theme resonates more than anything we find – the sheer beauty and stunning grandeur of the surroundings. When you set foot in Westport House & Estate, you are instantly transported to another world.  Almost four hundred acres of lush green, natural beauty, along the Looped Walk, the Italianate Gardens, the secretive walled gardens, the forest trails… there is simply so much to discover, enjoy and revisit time and again. And one year in to my own time on the team, I still get a buzz driving in the gates to work every day.
This year is especially exciting for both visitors to Westport House and for the team ourselves here in the Estate. A new era is beginning as we look to bring this most magnificent country estate to even greater heights, by going back to its original beauty and mystique.
As many of you will know the estate has recently come under the ownership of the local Hughes family whom intend on investing €50 million into the restoration and development of the estate into one of Ireland's key tourist attractions with the grounds and landscape being a central aspect. This is a massive undertaking and we want to share that with you as our team embarks on the journey of restoration and re-development.
Our team here at Westport house is the central key stone and over the next while you'll get to know them and see the changes through their eyes. With that in mind, I thought I'd take a moment to introduce ourselves.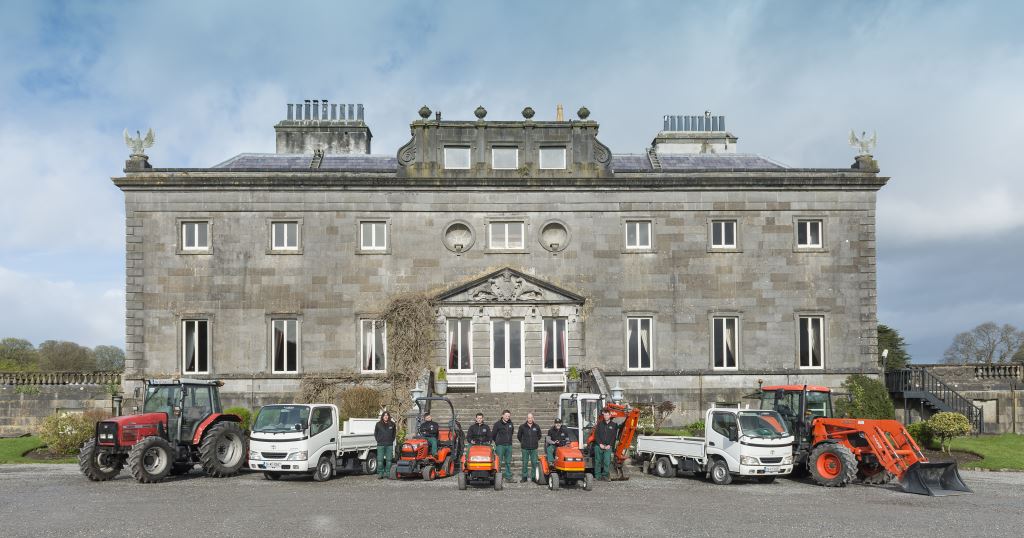 As Estate manager, I am tasked with many of the development details, estate master planning and much, much more! Keeping the whole place in bloom and perfectly groomed, the Horticultural team is made up of the two Sean's – Fahy and Sweeney – who will be heading up some intriguing new landscape projects that we can't wait for you to see. Tony Heraty & David Reilly are the Estate Maintenance Team looking after the general estate upkeep, farmland and woodland management while two of the busiest men on the estate are Brian Fahy – Master Carpenter (who's father before him was master carpenter on the estate), and Simon Mc Aleer – Master Electrician – there's always something for Brian and Simon to do.. or so they tell us!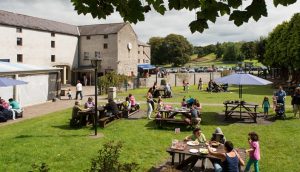 You'll hear more from the lads over the next while as we explore the new developments which Cathal, Harry & Owen Hughes have shown their commitment to by employing the above full time solely for the maintenance and gardening development.  They've taken it even further by investing in the toys, ahem! I mean plant and equipment, necessary to keep the place looking ship shape.  With, that, the gardening and maintenance team have what we need to get stuck in to exciting projects as the Italianate Gardens, walled gardens, forest trails & walks develop.
Each month, we will look at different areas of the estate and how they and the overall project are developing. Research is key in the initial stages of the restoration and we are lucky that so much time and effort is being been invested to investigate the historical value of the estate, from this the correct plans can be depicted in the overall landscape master plan.
Works have initially begun on the restoration of the gardens and ground surrounding the House, which is the heartbeat of the estate which we'll tell you more about next time… but for now, why not come in and have a look!
###
Entry to the gardens is FREE to the public – open daily from 8am  – check out our Opening Times page for gate and grounds' opening times.
We have a brand-NEW daily Gardens Tours start on June 1st at 2pm.  Join at the front steps of the house.  Adults €8, children €2.  Drop in or pre-book at group.  Running every day through to the end of August.  Learn all about the historic landscape of the estate and why it is so "naturally" beautiful (don't tell anyone…..but….it was all planned!).
###
About Oisin Griffin, Estate Grounds Manager at Westport House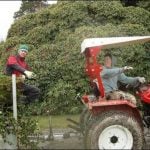 Oisin is a qualified landscape architect with a masters in construction project management. He placed in Bloom twice and starred in RTE's Super Garden. For fun, he enjoys surfing, running, biking and all everything outdoorsey. Did you know that Oisin worked his way through college – for five summers – in Westport House?
Discover more about Westport House with a guided tour. Did you know we have a premier Caravan Park & Campsite as well as a Pizzeria and Adventure Park?