Last week, in our Wedding Planning Guide Week 1 we discussed how to get your wedding off the ground and the essentials that need to be booked asap once you start wedding planning. After those all important decisions are made, you don't want to take your foot off the pedal. To avoid any stress during your wedding planning follow our easy steps for guidance on the next level of your planning journey. So to summarize you now have your Budget, Guest List, Venue, Ceremony, Band, Photographer/Videographer and the legal stuff nailed down. So whats next…
Wedding Dress Appointments
You may have a few places in mind to go wedding dress shopping and more than likely they are not all in the same place, so you have to have Saturdays planned and appointments made. However, every bride to be is more than likely travelling on a Saturday to these shops also so appointments can be made for months ahead. So pencil them in as early as you can.
Research and Book Ceremony Music
Decide on what kind of music you want throughout your ceremony this will make it easier to source the music. Do you want church Singers, Choir, Musical only? Maybe you know someone or have a relation that has a voice of an angel and you can only imagine them singing as you walk down the aisle. Also something to note is that, when thinking about your music, make sure that the type of music you choose is OK with the ceremony venue. some priests would prefer only gospel music during sacraments or full the whole mass and others you have complete choice and they wont even ask you to see a song list. But to avoid disappointment closer to the time best to check it all out first.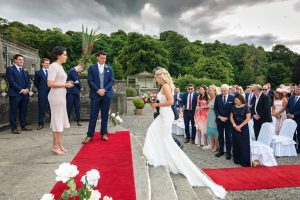 Order your Wedding Cake
Depending on what you had in mind its no harm to get this ticked off your list, you can always arrange the tasting again but at least if you have it booked and secured its something you can come back to.
*Top tip – you can get great discounts on Wedding Cakes at wedding shows, also it gives you a chance to taste them there and then having no need to revisit them again.
Bridal Party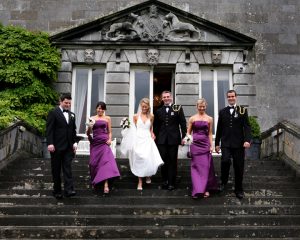 Your nearest and dearest, before you can go bringing your bridal party with you to these appointments you must pick them! Discuss with your future husband how many you both want. this could change things, also weather you want flower girls page boys, a best man or a best woman. All decisions to be made before you decide on their attire. also it gives them the opportunity to plan your Hen party / Stag do with plenty of notice.
Book Pre-Marriage Course (if getting married in a Catholic Church)
When you book your ceremony, if its in a Catholic church your priest will tell you if you need to book a pre-marriage course and which one to book. Most of them are a Friday evening and all day Saturday, so its best to get this accomplished as soon as you can as your weekends will start filling up fairly quickly.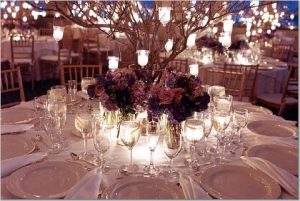 Ceremony / Venue Decor
It's time to start thinking about weather you want to book decor for your ceremony, or venue or both. Check with your venue first to see what they have available most venues will have stock of centerpieces, cake stands, and tables and decoration for your drinks arrival. However, you might want to opt for something like a flower wall, prosecco wall, flower arch or balloons to dress your venue and add the extra oh la la.
Start looking at Honeymoon Options
If you plan on going on Honeymoon straight away now is a good time to start looking into these options and discuss where you want to go. You may need vaccinations and visas so best to look into everything now and get some quotes of different providers. Just remember while its great to book your own Honeymoon online, it can be stressful. Why not go to a travel agent and let them stress about all the details and transfers, your honeymoon is a once in a lifetime holiday and a very special time for you both so you want to make sure its in good hands.
Congratulations, you have loads booked and it should be starting to really come together now. Watch out for next weeks edition, where its time to start the really fun stuff…
Happy Planning