It is really important to keep healthy, get out in the fresh air and keep your head clear.
Here's a list of some ways you can relax and unwind here in Westport:
1 Discover the Stunning Westport House Estate and it's Forest Trials, River Walks and Beautiful Lush Gardens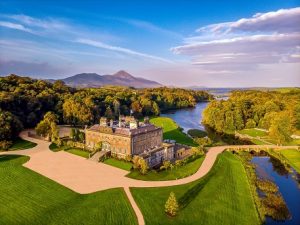 For everyone who visits Westport House, one common theme resonates more than anything – the sheer beauty, peacefullness and stunning grandeur of the surroundings. When you set foot in Westport House Estate, you are instantly transported to another more tranquil world. With almost four hundred acres of lush green, natural beauty, along our 3.5km Looped Walk, the Italianate Gardens, the forest trails… there is simply so much to discover, enjoy and revisit time and again. Check out the opening times for Westport Estate grounds HERE.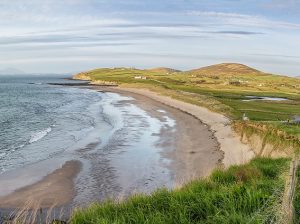 Between Old Head and beautiful Bertra Beach there are plenty of reasons the going for a walk on the beach will soothe your mind and body. Check out Destination Westport's 5 Lesser known beaches near Westport to ensure you will have lots of space and fewer people. Sit and listen to the soothing sound of the waves take a deep breath and relax.
3. The only thing you should be going Loopy for….
Mayo is famous for its beautiful scenery, and the county's loops walks allow us to take in breathtaking vistas while not having to double back on ourselves. Every turn brings something new, nothing is repeated.
Check out these 5 Loop walks near Westport: 
Murrisk Loop
Granuaile Loop
Lough Lannagh Loop
Diamond Hill loop
Brackloon
4. Don't let the kids Drive you mad.
Achill Island and the Currane Peninsula are among the most remote and scenic areas in Ireland. Some of the local roads that follow the coastline of Achill, and which boast some of the most spectacular views of the area, have been designated 'The Atlantic Drive'. Click HERE for the routes of Achill's Atlantic Drive.
5. Want to Tyre out the Kiddies? On yer bikes…
When looking for things to do and see in County Mayo, don't miss the Great Western Greenway: the longest off-road walking and cycle trail on the Emerald Isle.
Broken into three separate sections, the trails are accessible for all levels of experience – kids included – and are fitted with rest stop and amenities all along the way.
Whether you're a fitness fanatic and want to dominate the entire stretch or care for a Sunday bike ride with the kids, this is one of the best things to do in Mayo.
Stay Safe!  And let us know in the comments below if you have any other top local tips.