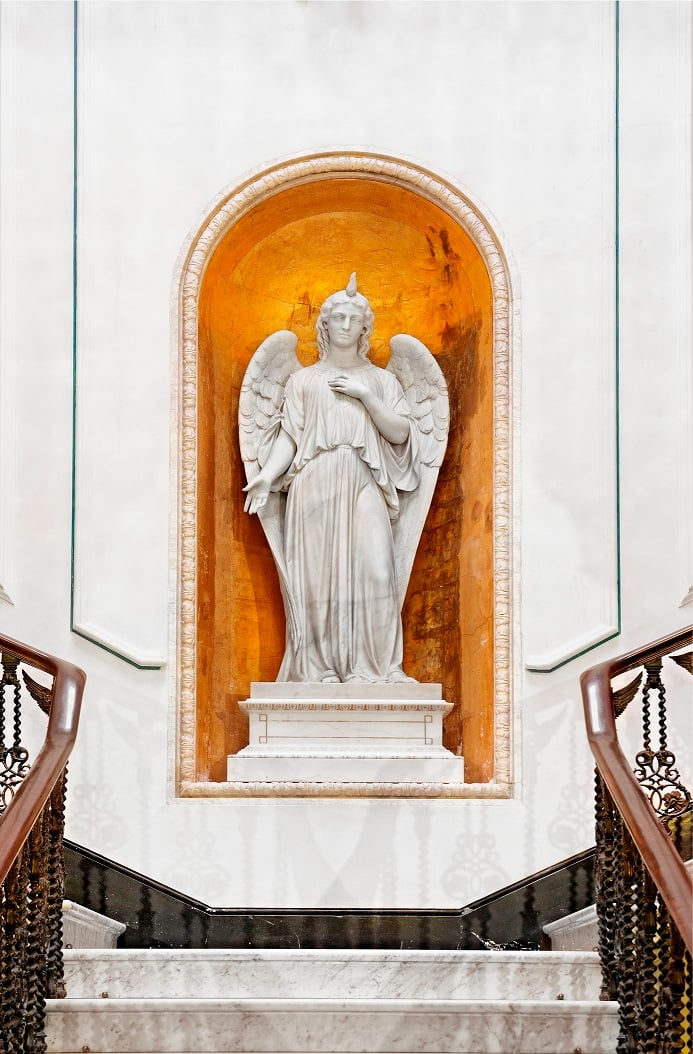 The Iconic Angel of Welcome synonymous with Westport House is the first thing that you see when you walk up the steps to the front door into the glorious Main Hall. All of our visitors are greeted with the incredible sight of the beautiful marble statue standing proudly atop of the Sicilian Marble staircase and often, people just stand and gaze at the impressive piece radiating down from the pink hue of the coloured skylight above. The Angel of Welcome has been keeping a close eye on all of the happenings in Westport House since 1865.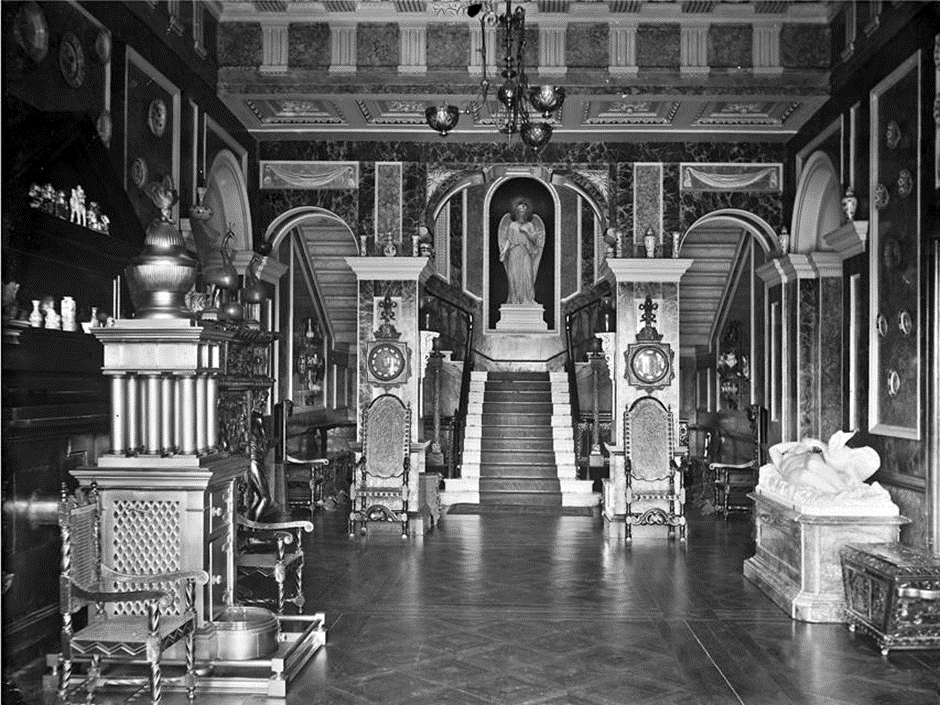 History of the Angel
The Angel of Welcome was sculpted by Charles Francis Fuller, an American Sculptor in 1862 and the piece was bought by the 3rd Marquess of Sligo, George Browne whilst he was on his holidays in Rome, Italy. He had also installed the beautiful Sicilian Marble staircase in 1858 and the Angel of Welcome fits just delightfully into the alcove at the turn of the stairs. The architect behind the design was George Wilkinson who, interestingly enough, also designed all of the 163 workhouses that were built before and during the Great Famine in Ireland in the 1840s.
Tradition
The story goes that on returning to the House after a long stay away, the Browne family would shake the outstretched hand of the Angel as a welcome home – it is said to bring good luck and prosperity to all that do it. Many people think she is a 'unicorn' Angel but, in fact, that is the flame of the Holy Spirit emanating from the top of her head.
Restoration works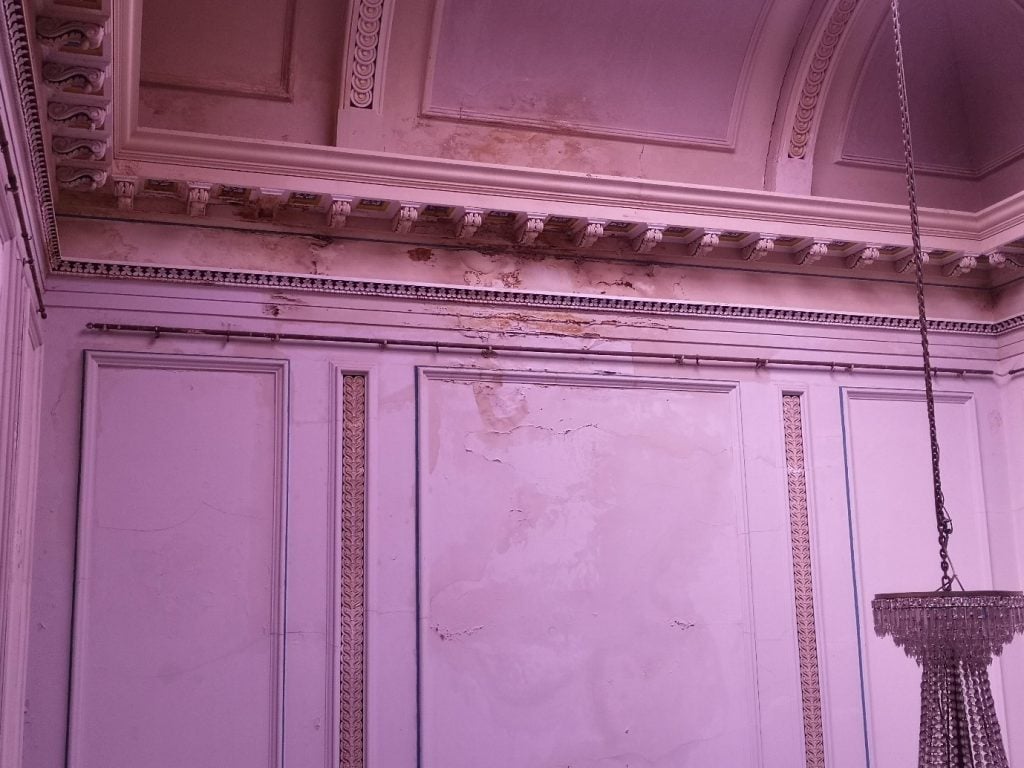 The ongoing restoration works to the House were first triggered by the damage that can be seen on the mouldings above the Angel of Welcome and it soon became clear that the water ingress and health and safety issues would have to be embarked upon sooner rather than later.
https://youtu.be/ygqp8L21u64
Currently, the construction works are just operating on the exterior of the House but future projects do include the interior and reinterpretation of the House at a later date. Exciting times ahead!
If you want to hear more about the restoration of Westport House, we are currently running daily tours – please click here to learn more and to book your spot as there is limited availability.
Plus with Glamping Village, Interactive Gaming Zone, Pizzeria and much more, Westport House is so much more than just a historic house.