James Arthur O'Connor, Landscape Painter, and his Work at Westport House
Westport House is currently undergoing phase one of a restoration project that is expected to be completed in February 2022. It will see much needed conservation work carried out to the Georgian-era home to help protect the contents and stories of the house for many more generations to enjoy.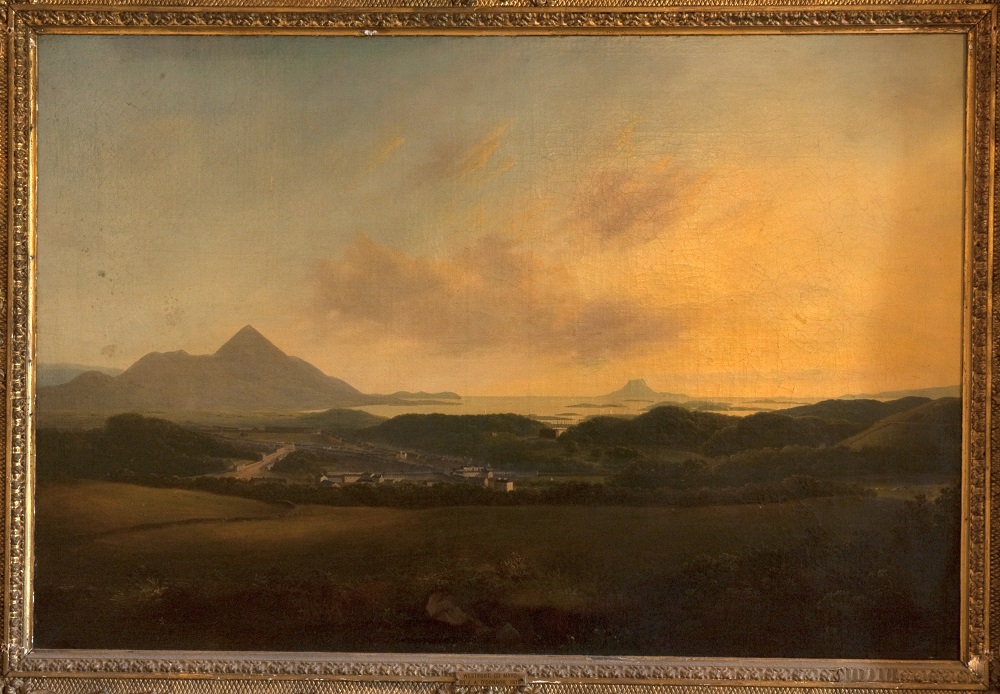 At Westport House, we are very lucky to have thirteen paintings attributed to the renowned landscape artist James Arthur O'Connor on display inside the House. These paintings are a very important record of the Brownes' story and  they are invaluable in depicting the scenic areas around Westport in the early 19th century.
According to Adam's Irish Artist Directory, "James Arthur O'Connor was born in Dublin, the son of an engraver and printer, William O'Connor. Although given a few lessons by Dublin artist William Sadler, he was largely self-taught. A lifelong friend of George Petrie and Francis Danby, he went to London with them in 1813, only to return a short time later to look after his orphaned sisters. His reputation as an artist quickly developed while back in Ireland, painting a series of landscapes for the Marquis of Sligo and Lord Clanricarde. In 1821 OConnor and his wife, Anastatia, emigrated to London and the following year he exhibited at the Royal Academy. Over the course of the next decade he travelled a great deal in Europe, visiting France, Belgium, Holland and Germany, spending several months in the Rhine Valley. With his eyesight and his general health failing in 1839, his output diminished dramatically and he eventually died, virtually penniless, in London in 1841."
O'Connor was an up-and-coming artist when he was commissioned by Howe Peter Browne, the 2nd Marquess of Sligo in 1818 and 1819 to paint Westport House and the outer Estate including Delphi which was owned by and was the fishing lodge of the estate. Hs painting adorn the walls of Westport House to this day.  It is a blessing to still have these original paintings on display and in situ in the original house they were intended for.  These paintings are considered to be his finest work, produced in the years 1818/19 for Howe Peter Browne – some of these paintings include Portumna Castle, Co. Galway and the surrounding areas which was the birthplace of Howe Peter's wife, Hester Catherine de Burgh.
All paintings are oil on canvas and are predominately landscape, topographical style showing the meticulous skill and care taken by the artist to depict the Marquess' land in a flattering light and enhancing the incredible scenery in the surrounding area.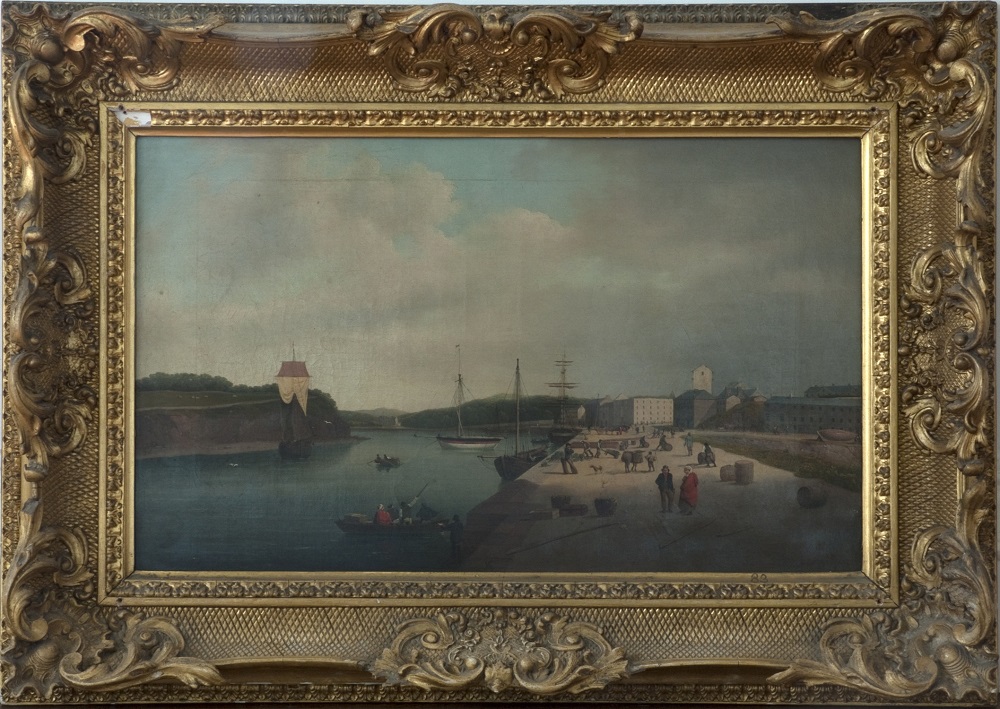 James Arthur O'Connor's Works of Art on display in Westport House include
View of Westport with Croagh Patrick and Westport House from Barrett's Hill (see top image)
 Mount Browne and Croagh Patrick
The Bay of Naples from Capodimonte
Ben Creggan, Doo lough, Co Mayo
Doo Lough and Glencullen, Delphi Valley, Co. Mayo
View of Lough Derg with Portumna Castle in the background
Portumna Castle, with the Wooden Bridge from Belle Island
Portumna Castle
Nephin from Carrageen, near the Windy Gap, about seven miles north of Castlebar
Delphi Lodge and Fin Lough
The Erriff Valley
Head of Killary Bay
Westport Quays, with a view of Westport House to the left
There are ten waxwork figures on display in Westport House on the First Floor – Ten life-size and incredibly life-like figures of renowned artists, poets and musicians such as W.B. Yeats, Margaret Burke Sheridan and James Arthur O'Connor.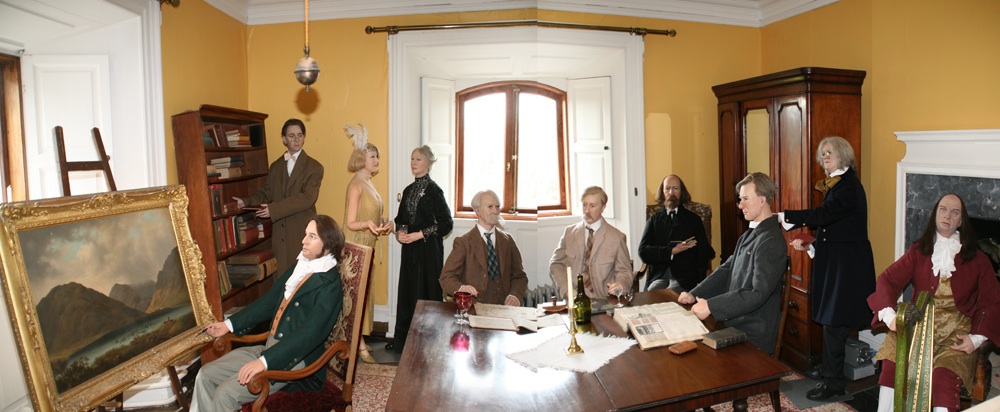 Copy and photos with thanks to Kathryn Connolly, Supervisor at Westport House
Did you enjoy this blog?
Please come visit to see the artwork and the house for yourself. Westport House will be open over the Christmas break to visitors from Monday, December 27th to Sunday, January 2nd inclusive from 10am to 4pm daily.  You are encouraged to book your tickets online by clicking here to avoid disappointment.
Plus, there's more to this historic Estate than meets the eye! Heard about our Adventure Park or famous Woodfire Pizza?