Looking to start or spice up your fitness routine?
From swimming in the 20-meter pool to unwinding in the Jacuzzi, or hitting a fitness class, the Ocean Spirit Leisure Centre in Westport has something for everyone.
Here's 5 reasons to visit our Westport Leisure Centre this October: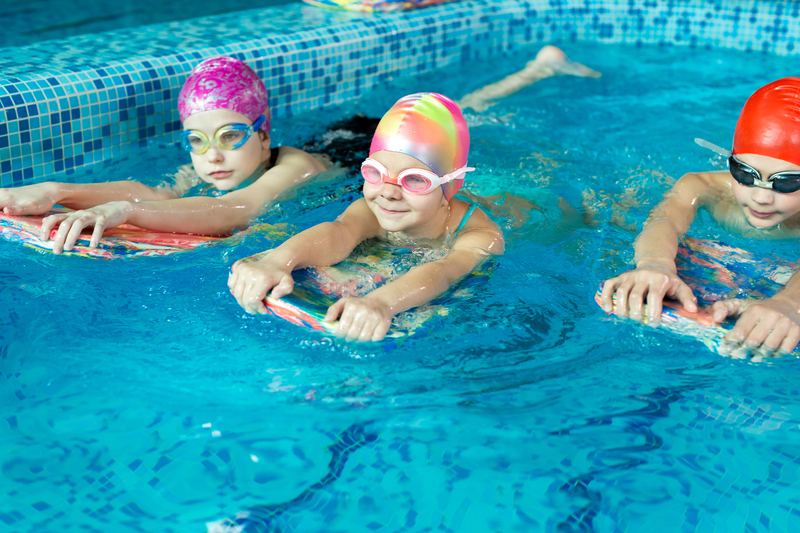 1. Swimming Pool
Whether you're a beginner, an experienced swimmer, or a family looking for quality time, the Ocean Spirit Leisure Centre's 20-meter swimming pool is the perfect spot.
The pool provides a safe and enjoyable space for all ages and skill levels.
It's a fantastic swimming pool in Westport with weekly swimming lessons for kids.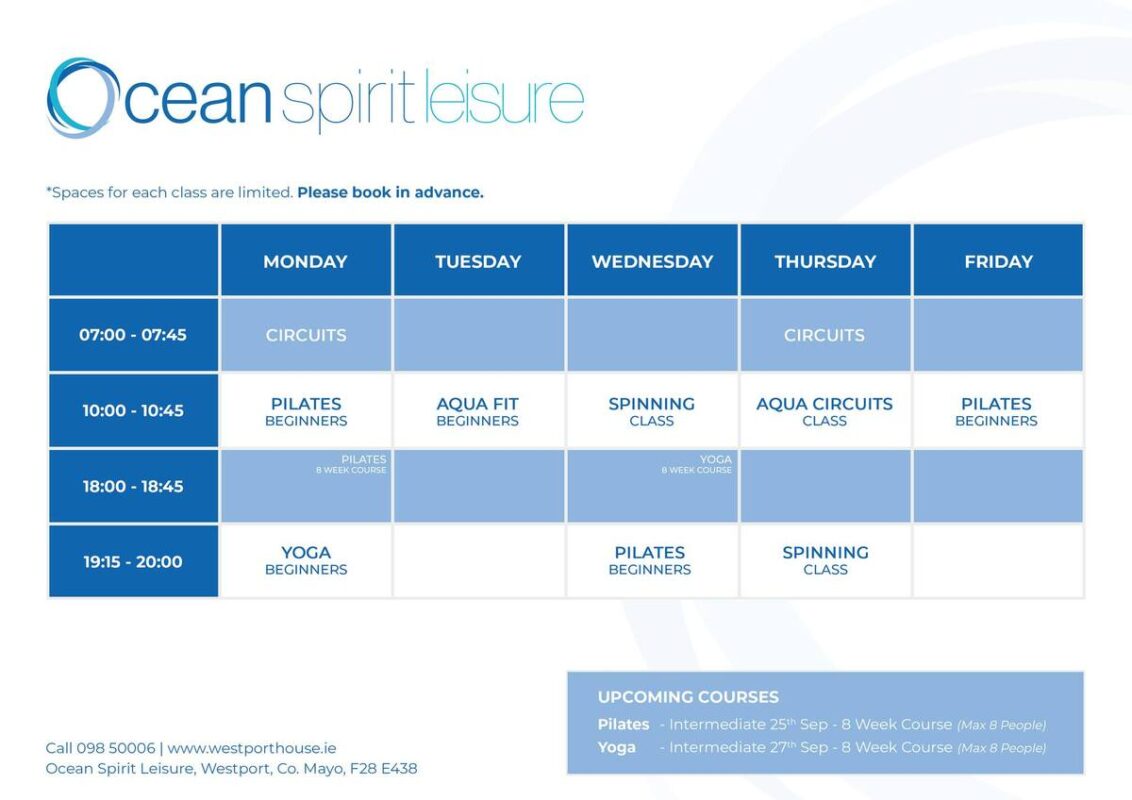 2. NEW Fitness Class Timetable
Check out our NEW fitness class timetable!
From our energetic Spinning classes to centred Yoga sessions, our classes are easily adaptable, suitable for all fitness abilities, and led by experienced instructors.
Plus, the welcoming sense of community and team spirit in a fitness class is a great way to make fitness feel like you're not working out at all!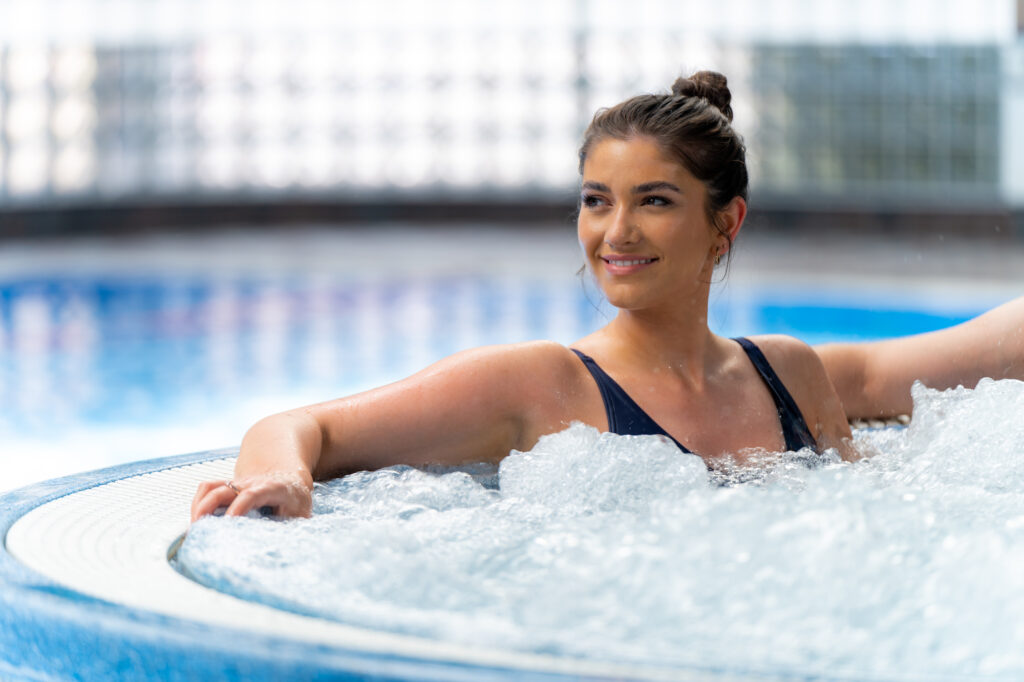 3. Jacuzzi & Sauna
Surrounded by the calming steam and rejuvenating dry heat, destress and relax after a long day in the comfort of our sauna and steam room.
Let the heat soothe your muscles, improve circulation, and provide a blissful escape from the outside world.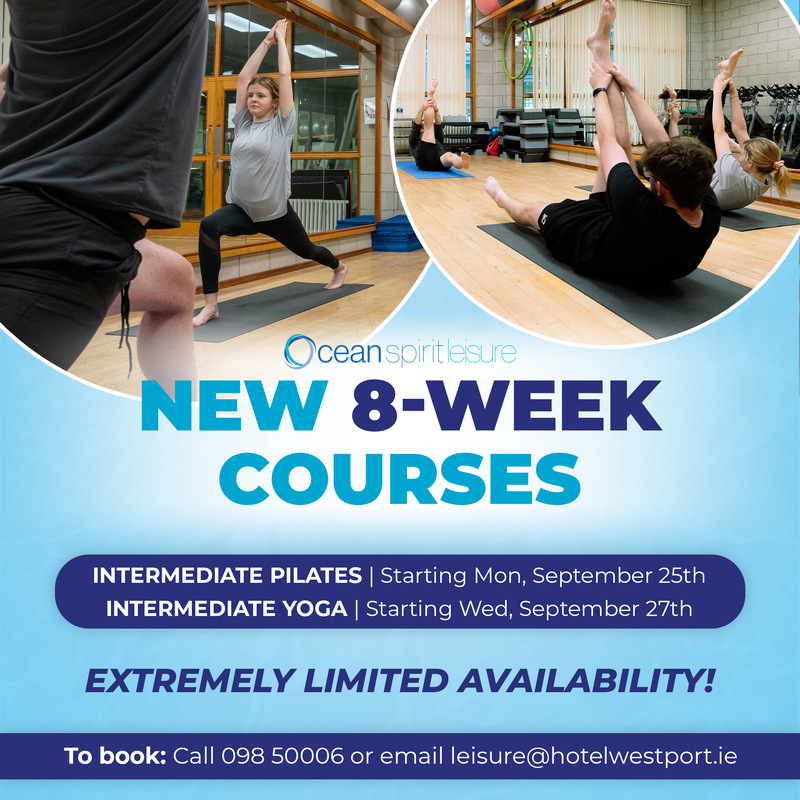 4. BRAND NEW 8-Week Fitness Courses
Ready to elevate your fitness journey? Dive into our brand-new 8-week courses starting NEXT WEEK!
INTERMEDIATE PILATES: Starting Mon, Sept 25th (6-6.45pm).
INTERMEDIATE YOGA: Starting Wed, Sept 27th (6-6.45pm).
Don't wait – spots are EXTREMELY LIMITED!
Call us at 098 50006 or email at [email protected] to secure your mat.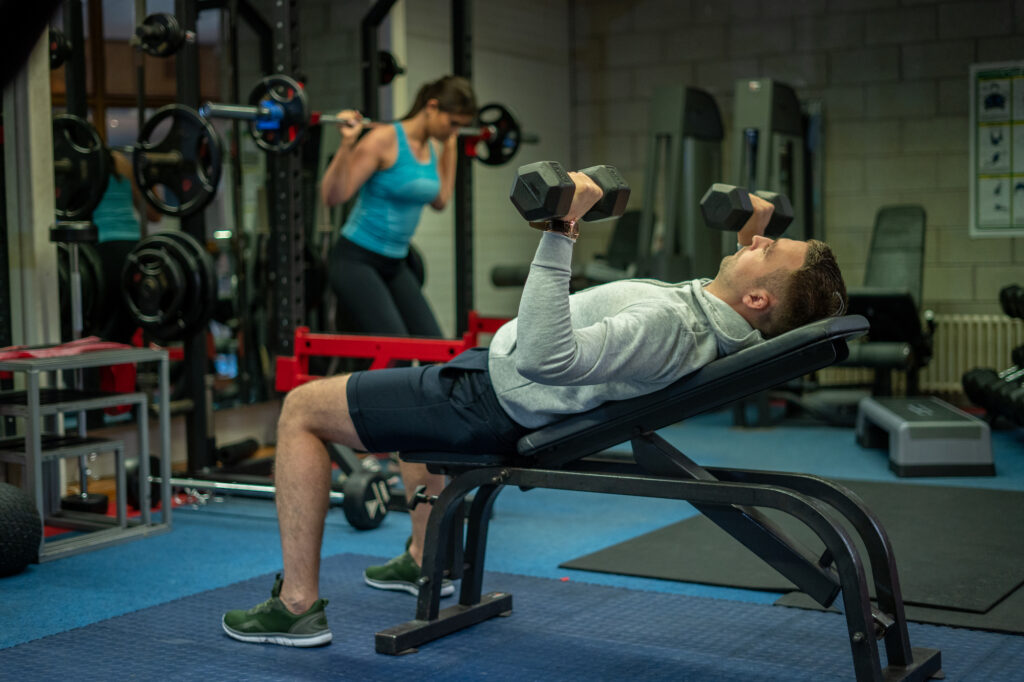 5. Fully Equipped Gym
The Ocean Spirit Leisure Centre boasts a fully equipped private gym in Mayo that caters to all fitness routines and levels.
With a wide range of fitness machines, weights, and training equipment, you'll have everything you need to achieve your fitness goals.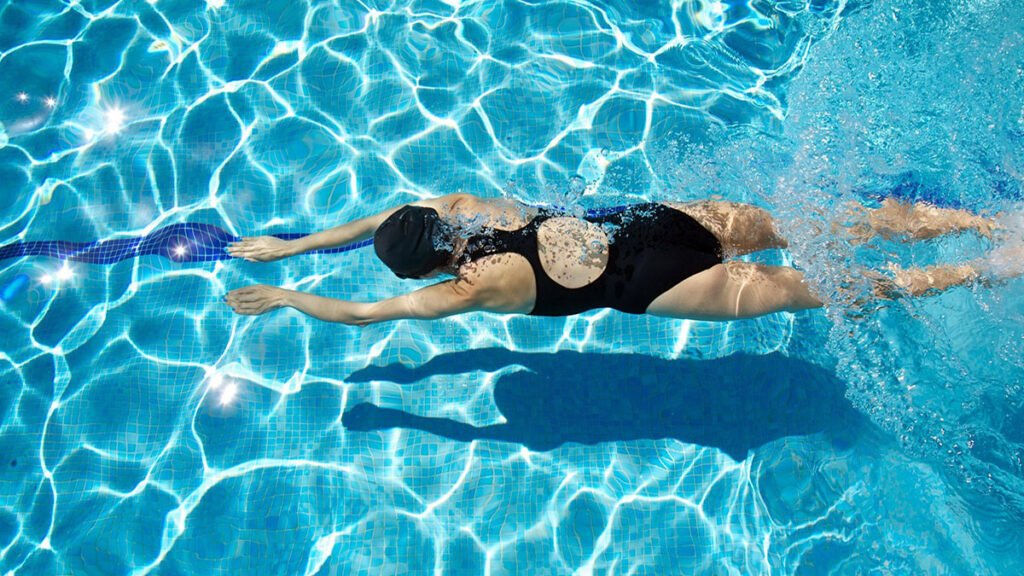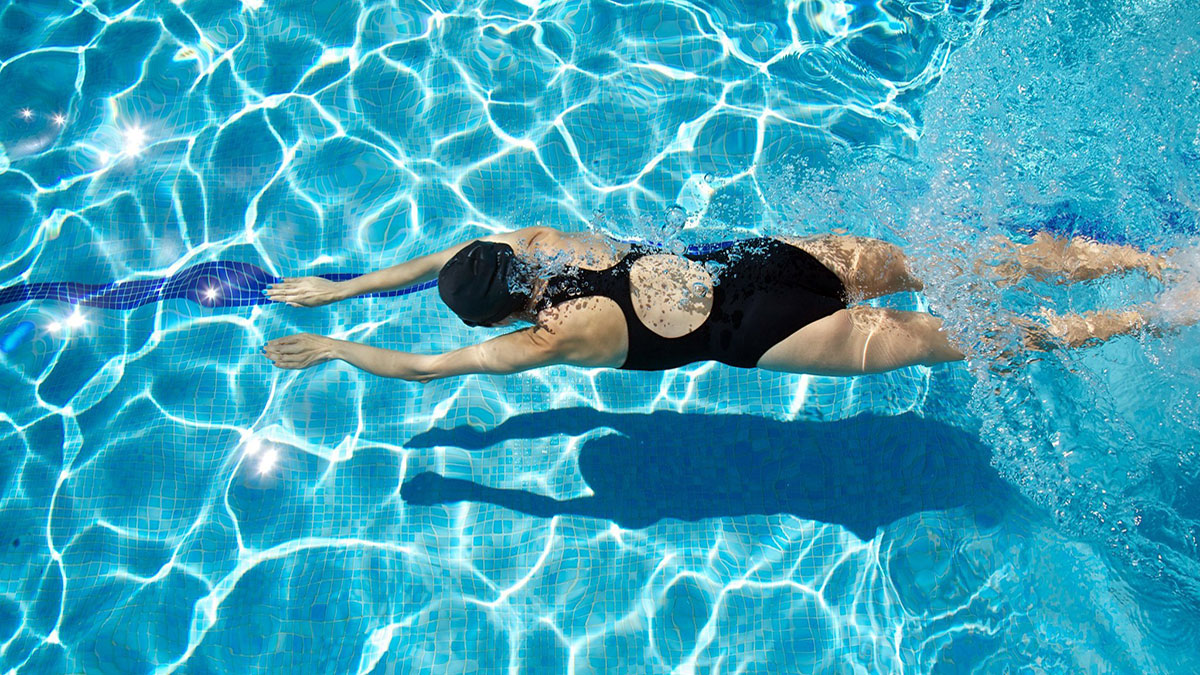 Membership & Opening Hours
Get in touch with our Leisure Centre team and discover our range of membership options to suit all budgets.
098 50006 or email at [email protected].

Monday – Friday: 7am to 9pm*
Saturday, Sunday & Bank Holidays: 8am to 7pm*
Children's Hours: 9am to 7pm*
*Please refer to our social media for the most up-to-date opening hours for The Ocean Spirit Leisure Centre.
Did you know…
Staying in our Glamping Village, Campsite or Caravan Park? As a valued overnight guest of Westport House, you can receive a host of exclusive discounts to our onsite attractions including The Ocean Spirit Leisure Centre.