Celebrate your birthday at the Interactive Gaming Zone.
Not only is it the perfect, indoor, rain-day activity in Westport for the family – it's also a brilliant birthday party venue.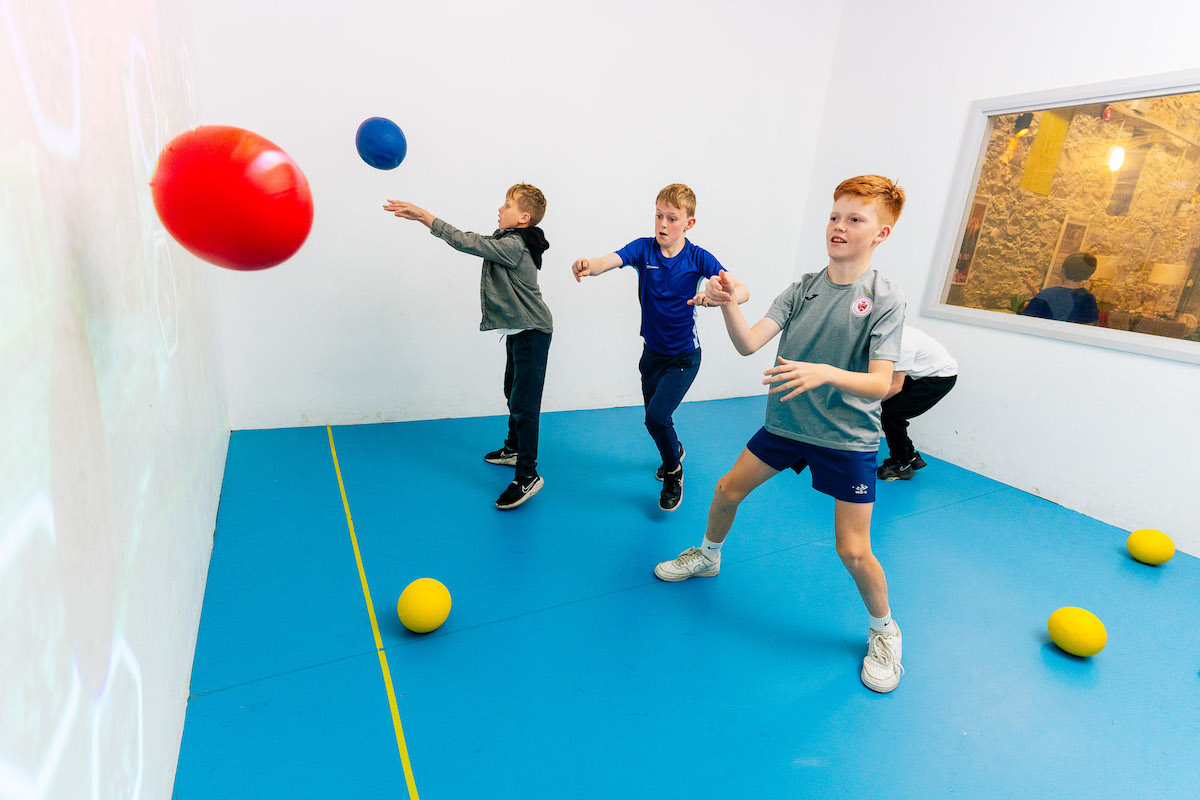 What is The Interactive Gaming Zone?
The Interactive Gaming Zone takes the excitement of video gaming and adds a healthy dose of fitness and fun!
Step into this thrilling interactive gaming arena, where you'll feel like you've entered a life-sized video game.
The experience combines physical movements with games projected onto an interactive wall, creating an immersive and exciting playground. Here, you become the 'joystick,' diving into games, tournaments, and challenges that will get your heart racing.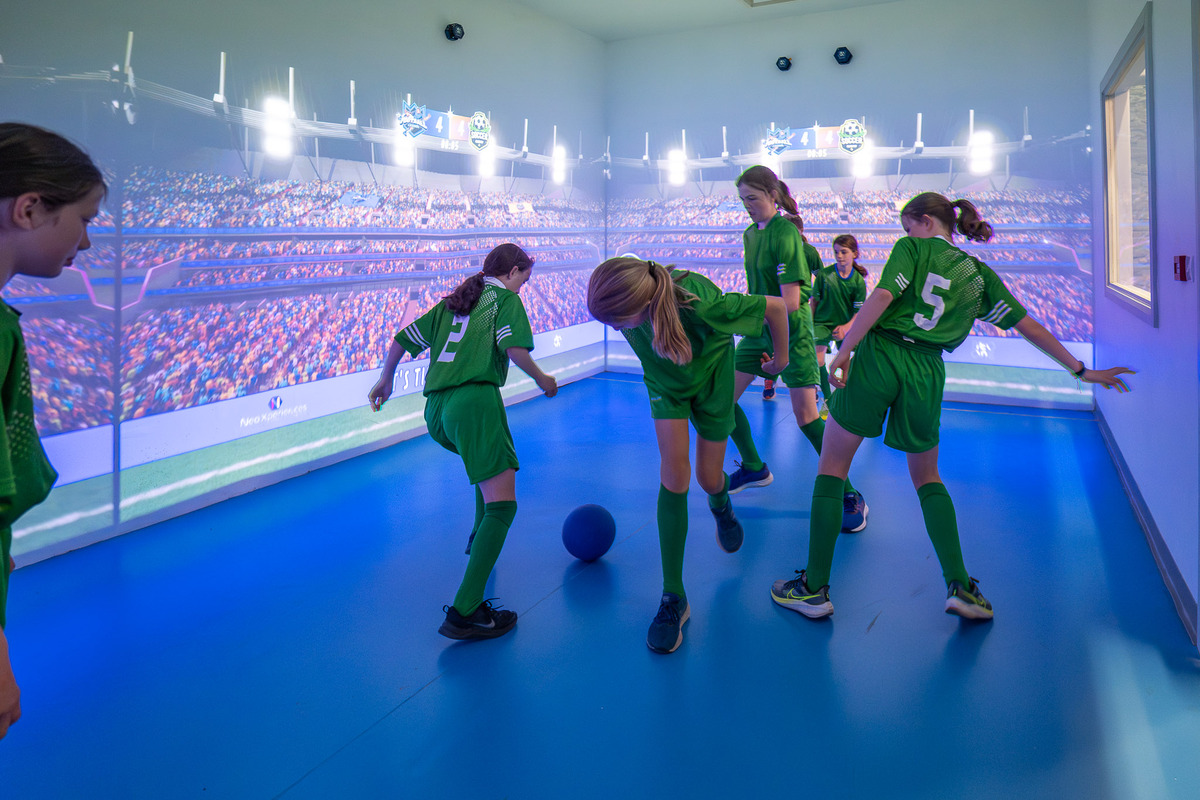 What Games Can I Play?
There's a range of 22 interactive games at The Interactive Gaming Zone – here's a taster:
Heroes Vs Invaders: Face off against goalkeepers in a prestigious penalty shootout.
Woolly Land: Protect your cattle as you guard and guide your flock.
Ice Cream Factory: See who can serve the most ice cream in this delicious competition.
Totem Craft: Build the tallest totem pole in the kingdom and defend it from rival attacks.
Zombies Vs Brains: Battle for dominance on planet Earth and prove you can survive the zombie apocalypse.
Angry Birds Smash: Recover the stolen eggs and protect them fortresses and pigs.
And many more: From OXO and Virtual Darts to Rival Goals, there's a game for every taste and skill level.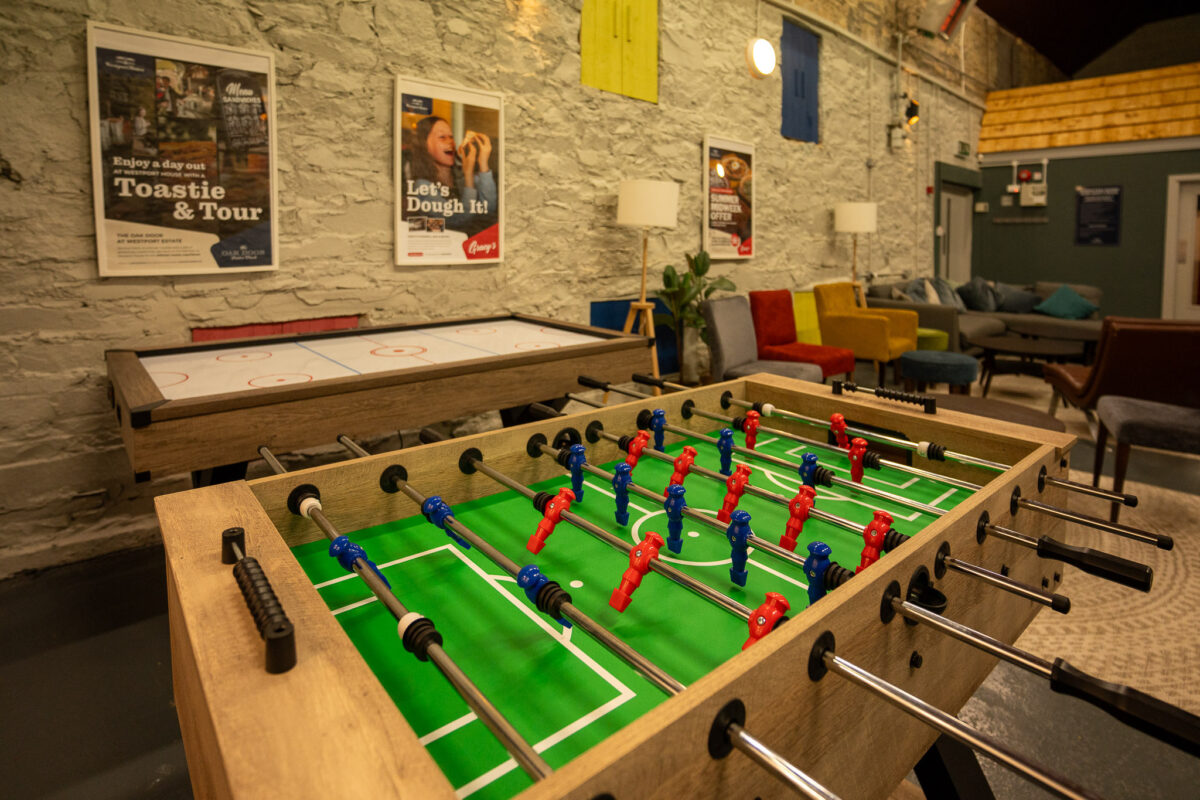 PLUS a Chill-Out Area
Between gaming sessions, enjoy a host of fun activities in the Chill-Out Area.
Challenge friends and family to games of Air Hockey, Giant Connect 4, Football Table, and Shuffleboard in Westport.
The fun never stops at The Interactive Gaming Zone!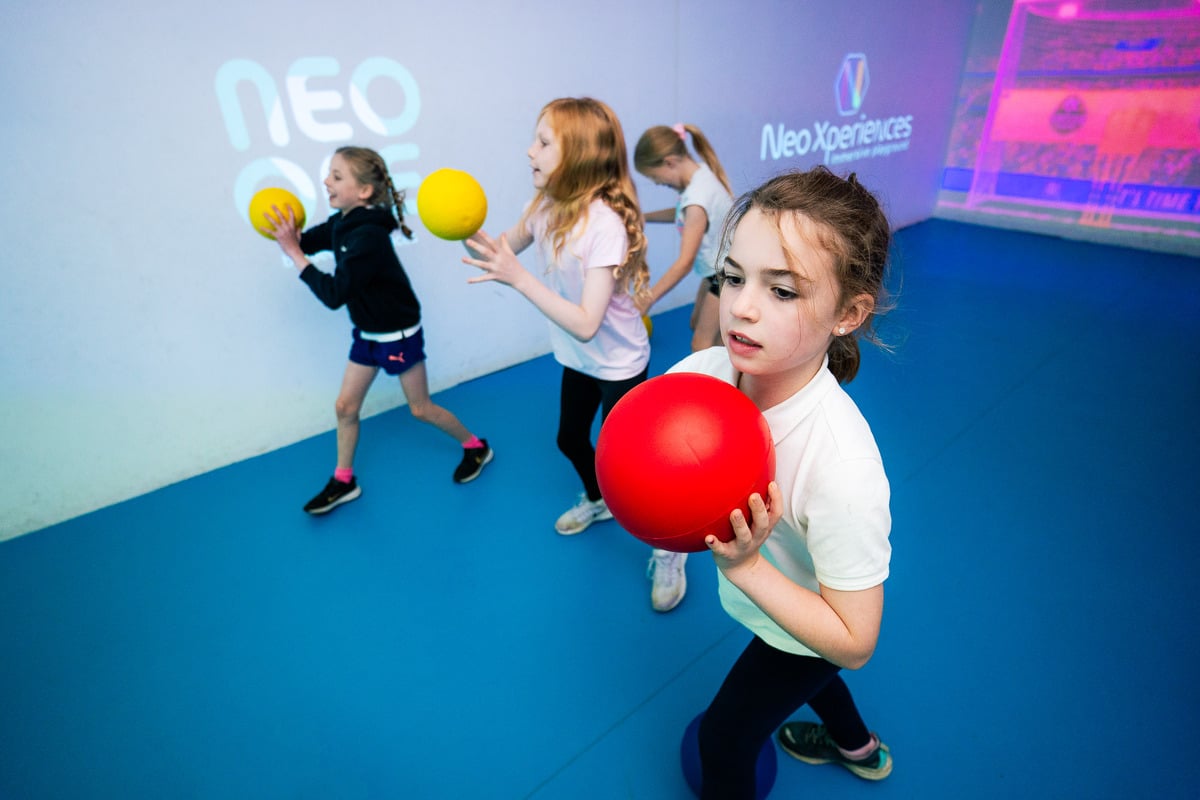 So, what's included in a birthday party package at The Interactive Gaming Zone?
A Gaming Session (45 minutes)
A choice of 6-7 games from a catalogue of 22 interactive games
Footgolf Tournament (45 minutes)
Party Food
Chill-Out Area Access
FREE gift for the birthday child
Friday, Saturday & Sunday availability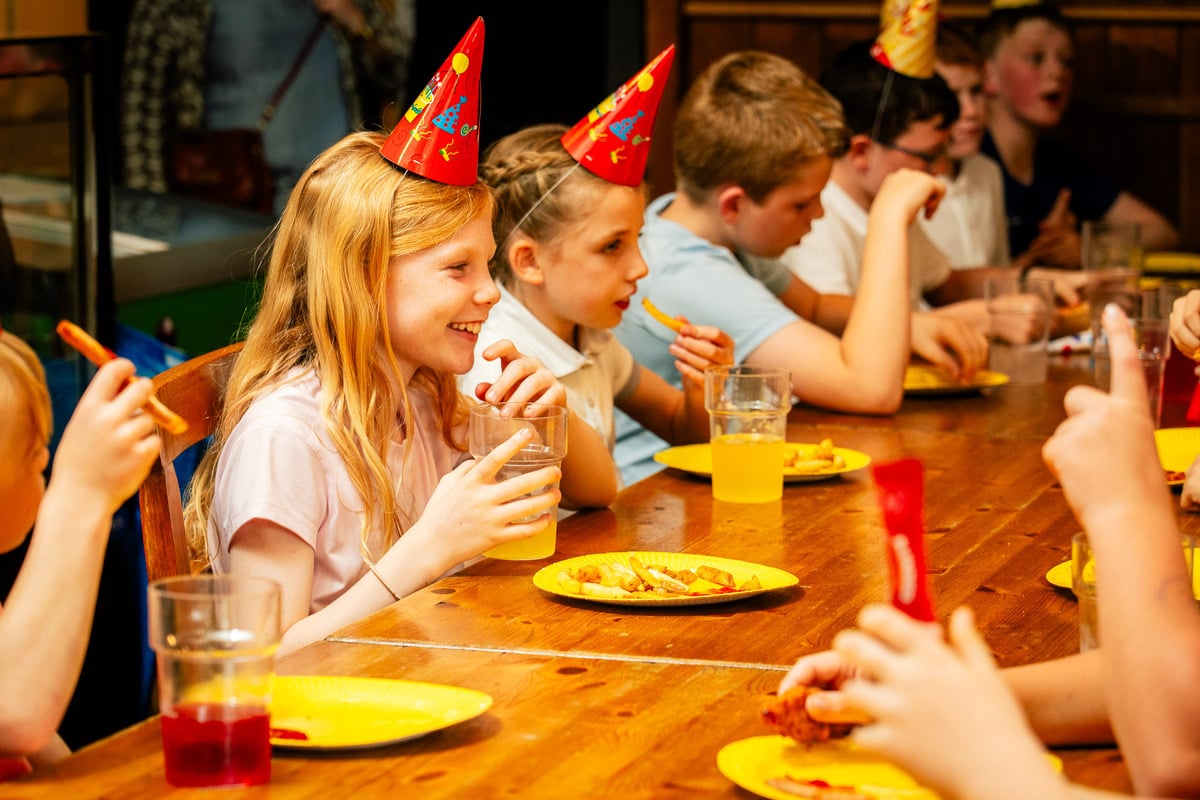 Ready to book your birthday party?
Contact our team today at 098 27766 or email [email protected] and celebrate a birthday in the hottest new venue in Mayo!
Don't forget!
Always check out our opening hours page for the most up-to-date operating hours for the house, attractions and grounds.
There's more to Westport House than meets the eye!
Heard about our New Adventure Park?