Oodles and oodles of good stuff!
But before we get into that…allow me to wish you and yours a very, very happy new year!  We hope you enjoyed the festive season and that 2017 has started well for you.
We are taking a short break – as we do each year – and we are closing the place for January and February. This time allows our team to take a well earned break and prepare for what looks to be a very strong 2017 ahead.  And boy, do we have lots planned for 2017.
First things first, we don't want you to miss us too much. So rest assured that Westport House will re-open daily on March 1st.
Groups Welcome Anytime!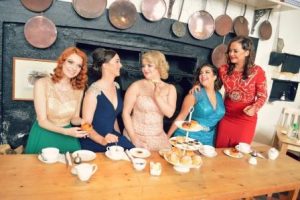 In the meantime, if you have a group of fifteen or more people who are interested in seeing the house between now and then…PLEASE call us to arrange their visit. We will ALWAYS open up the house for a group of fifteen or more people for a guided tour. You might also like to consider Afternoon Tea or other refreshments.  Take the Westport Train sight-seeing tour of Westport.  Enjoy a Sheep Herding Display on the Front Lawn with our partner, Glenkeen Farm.  Or enjoy an exclusive "after hours" experience at Westport House including canapes and bubbly!  And we are hoping to announce some new and very exciting group activities in the not too distant future too…more to come.
Fun for Families
The Pirate Adventure Park will re-open for Easter mid-term break on April 8th and we hope to welcome back the Carnival in 2017 too.  Little wonder that Westport House was named Best Family  Holiday Destination in 2015 at the boots Maternity and Infant Awards and was shortlisted for the same award again in 2016.
Happy Campers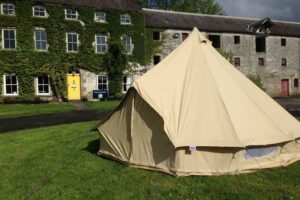 Our 3 star Caravan & Camping Park opens on April 7th right through to September 10th in 2017.  Bring your own tent, caravan or campervan and pick a pitch in the gorgeous orchard and farmyard at Westport House.  Our booking engine is open and taking bookings – so for those of you who discussed that camping holiday around the Christmas table. What are you waiting for?   Or if you'd like to try camping (but not the hassle or cost!), hire one of our Bell Tents from June 1st through to the end of August.
Celebrate Westport250
Thanks to the research of John Mayock, Clew Bay Historical Society, the original advertisement for tradesmen to build the new town of Westport was discovered in Faulkner's Journal in March 17th 1797 as placed by the Hon Peter Browne Kelly, 2nd Earl of Altamont from Westport House and William Leeson, Esq, architect.  We are VERY excited to be on the steering committee for Westport250…a celebration of the 250th birthday of the new town of Westport kicking off a year-long celebration on St Patrick's Day.  Watch this space for more details to come…
Bustling Events Programme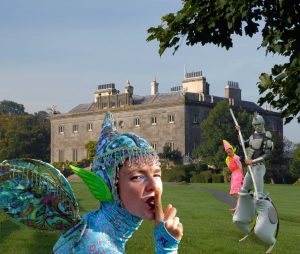 We have a raft of events planned for 2017.  After our annual Easter Egg Hunt on Easter Sunday, April 16th, our next big event is our 6th Darkness Into Light walk in aid of Pieta House on May 6th.  A moving experience not to be missed.
At the end of May, we are looking forward to welcoming the International Mini Meet to Westport in May when 4,000 mini car enthusiasts will descend upon the estate to celebrate their passion.  Tickets are on sale now with early bird rates applying until St. Patrick's Day.
Every country music fan in the country has put August 26th and 27th on their calendar for the Harvest Festival featuring Miranda Lambert, Cliona Hagan, Nathan Carter, Ward Thomas and Jake Carter.  The brand NEW festival will feature 2 days of live entertainment with over 30 acts across 3 music stages, a food village, boutique camping and campervan facilities including family-friendly camping zones.
The Westport Festival of Chamber Music brings back – for the fifth time – its opening recital to Westport House on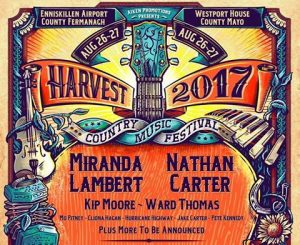 September 8th.  Always a beautiful night of chamber music of acoustic perfection in the magnificent Long Gallery.
We love to celebrate Culture Night in Westport House – taking place September 22nd – and Fossett's Circus are booked to return from September 27th to October 1st.  Halloween Fest will follow soon after and before we know it, Christmas will be here again!
We are still working on our experience for 2017 and we will have some exciting changes to tell you about very soon. So watch this space.
And in the meantime, the Browne family and team at Westport House wish you a prosperous and happy 2017. We would like to take the opportunity to extend an invitation to visit our house this year.  We would love to welcome you!