One of the many advantages being involved in such a fascinating place as Westport House, with my background in history and heritage, is the fact that I have access to the old papers, letters and photographs of the house belonging to the Brownes going back through the generations. While the majority of the papers are in the National Library of Ireland, there are still a number of items in the house which I have been cataloguing and reviewing, trying to glean as much information as I can from the spidery hand writing and blurry photographs.
It has been more than enthralling and I have come across some wonderful gems and nuggets of information as I have been slowly but surely delving through the story of the Brownes, trying to piece together pockets of information to make the jigsaw of this family that I have been privileged to get to know over the last number of years.
Exploring through the scrapbook that belonged to the 8th Marquess of Sligo, Arthur Howe Browne, dated from 1904 and 1910 has given me another insight to the Browne family and what they may have been like during this period. Photographs and handwritten notes which display a distinctly refined sense of humour has fascinated me to no end and continues to do so.
One of the photographs that has struck a particular chord with me is one that is captioned 'A Great Return' showing two unidentified gentlemen playing tennis at the front of the House.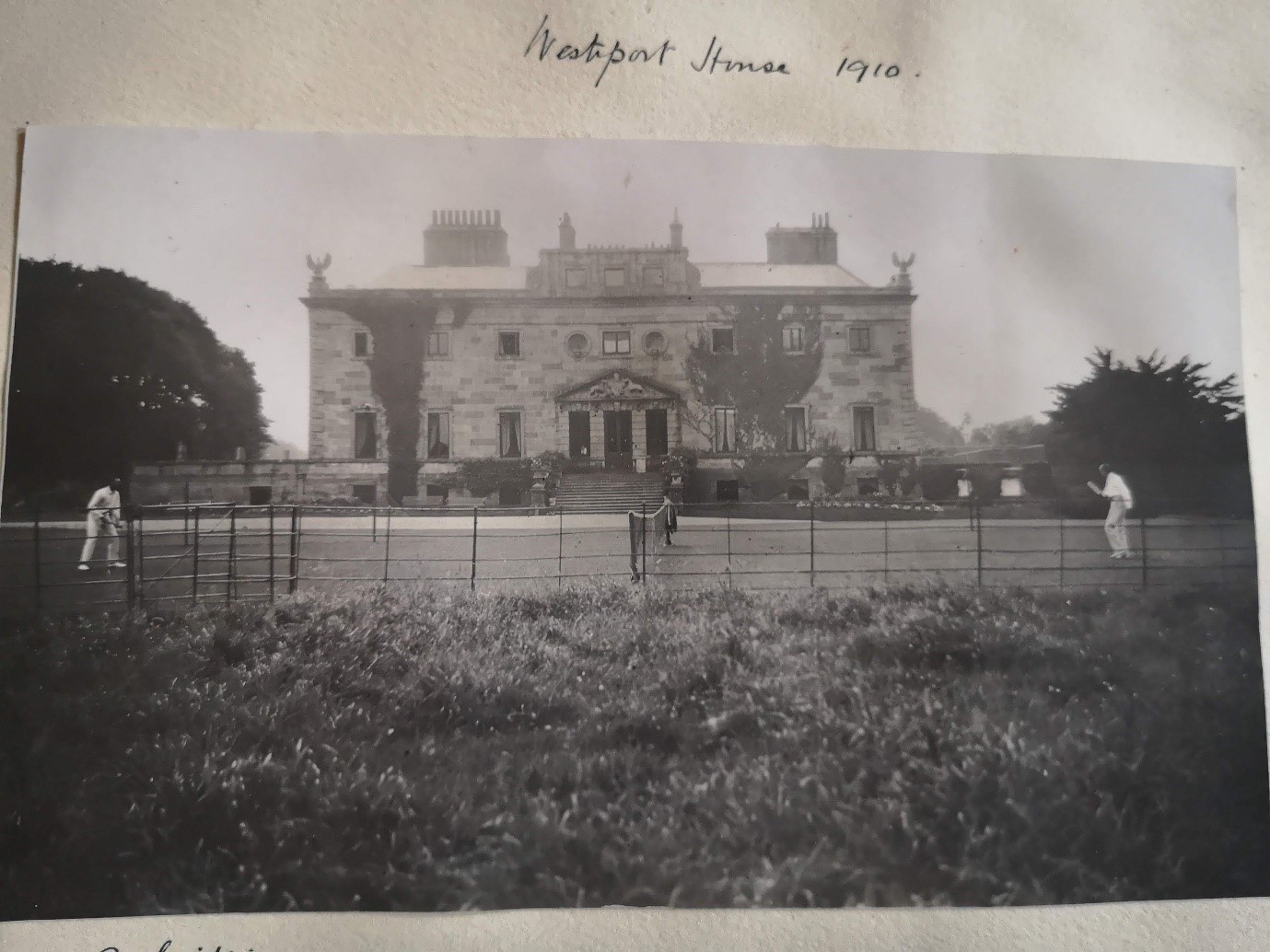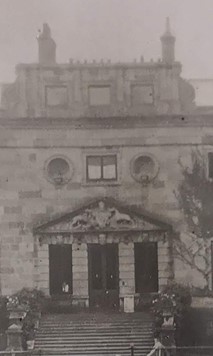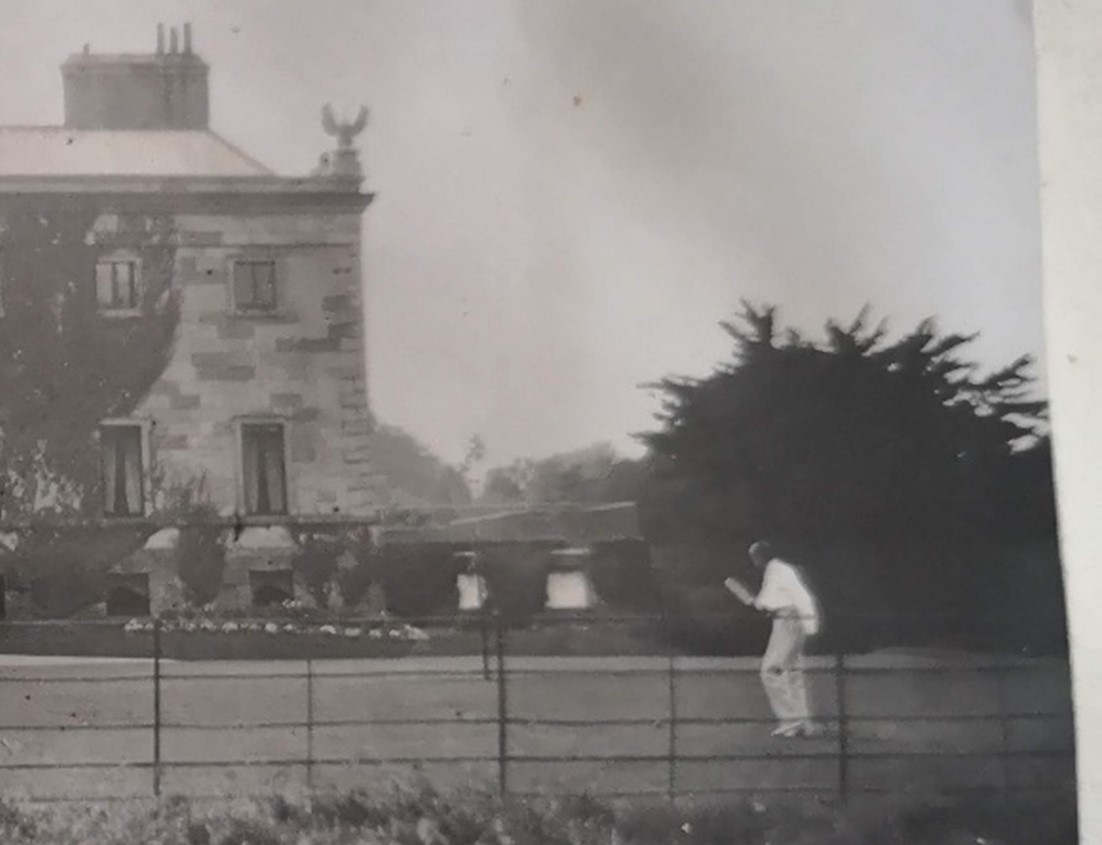 The top of the photograph simply titled 'Westport House 1910' would have been taken most likely by Arthur Howe Browne himself as he was an avid photographer and it records a happy time in the House with a gentle game of tennis on the front lawn.
This photograph is one that I keep returning to peruse – it expresses so much of the family life in one photograph whilst showing the East front of the House and both north and south wings. The photograph is part of a scrapbook that shows the special occasions in the House which includes days out with their many visitors and friends around Westport and Achill and also includes a holiday to Rome – it is one of the many gems that we have in Westport House.
Copy with thanks to Kathryn Connolly, Supervisor at Westport House
Westport House is currently undergoing phase one of a restoration project that is expected to be completed in Spring 2022. It will see much needed conservation work carried out to the Georgian-era home to help protect the contents of the house and stories like this one for many more generations to enjoy.
AND, this historic Estate has some more surprises in store! Did you know we have a premier Caravan Park & Campsite as well as a gourmet toastie shack and leisure centre?