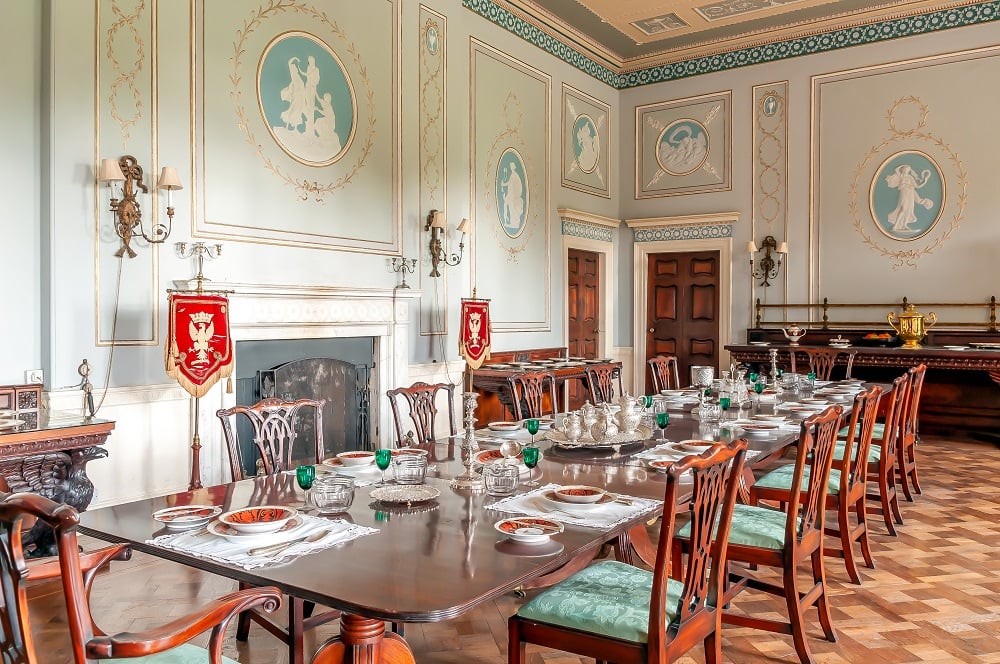 In the stunning Large Dining room in Westport House, either side of the fireplace are two objects which always intrigue our visitors – a pair of early 19th century mahogany pole screens – two stands with heavy, shield-like banners hanging down from the top of the frame. They are a beautiful rich red velvet and are embellished with the eagle from the Browne family crest embroidered on the front with brass supports and carved scrolled legs. They stand at 62 inches high and look so decorative that it is often assumed that they are simply ornamental pieces.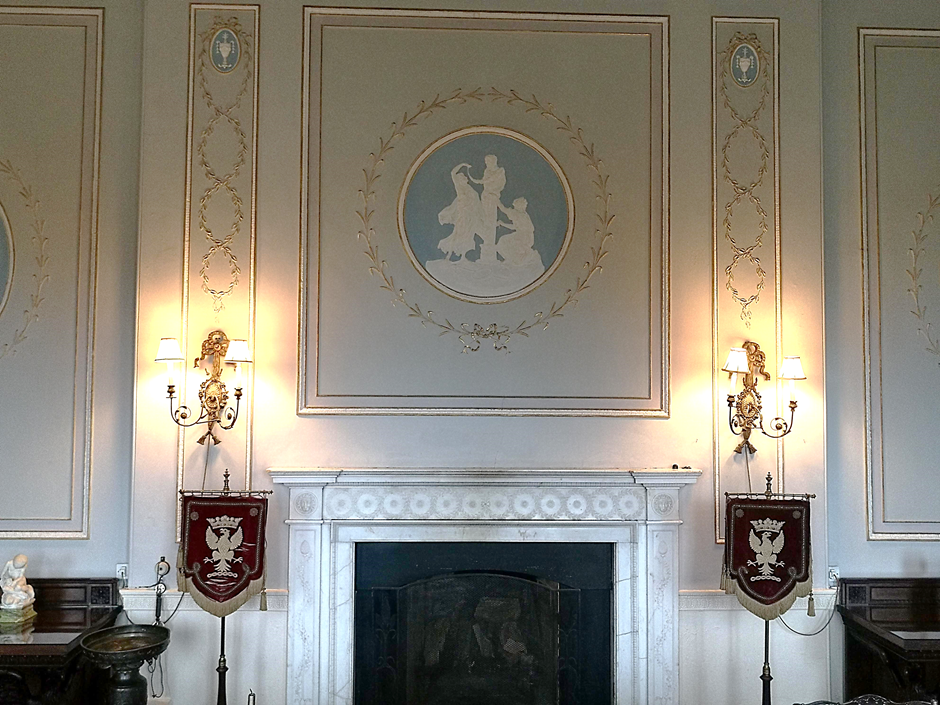 Not so!  These pole screens had a very important function which was to protect the make up of the gentry as they sat in front of the fire. You see, in the 17th and 18th centuries, it was common that both ladies and gentlemen wore a very heavy waxy makeup to disguise any blemishes that they may have had.  Unfortunately, the heat of the fire would soften the make-up and have a rather un-appealing result.  It would melt the face paint resulting in it sliding off their faces.  This is where the saying "to lose one's face" or "saving face" comes from.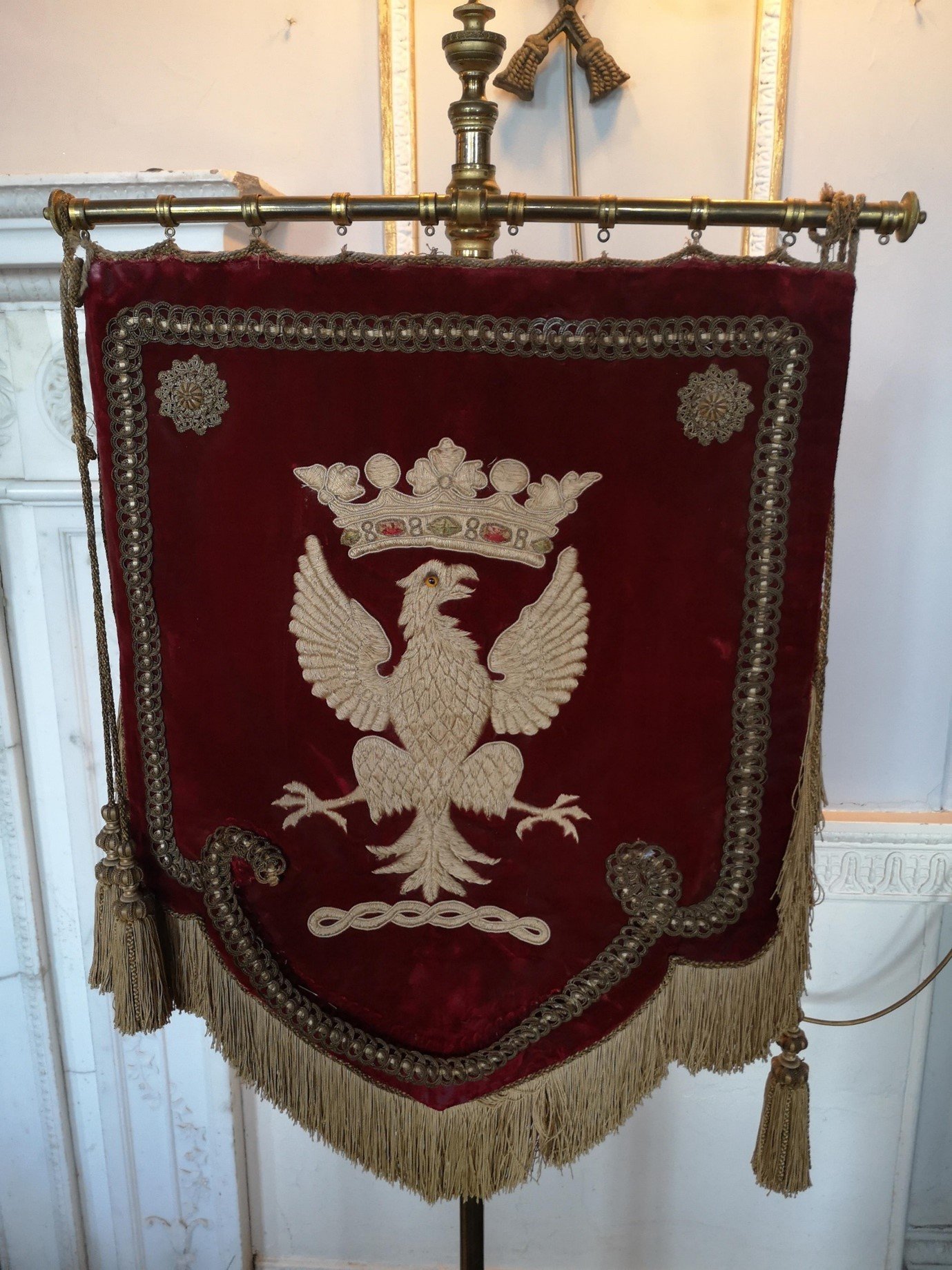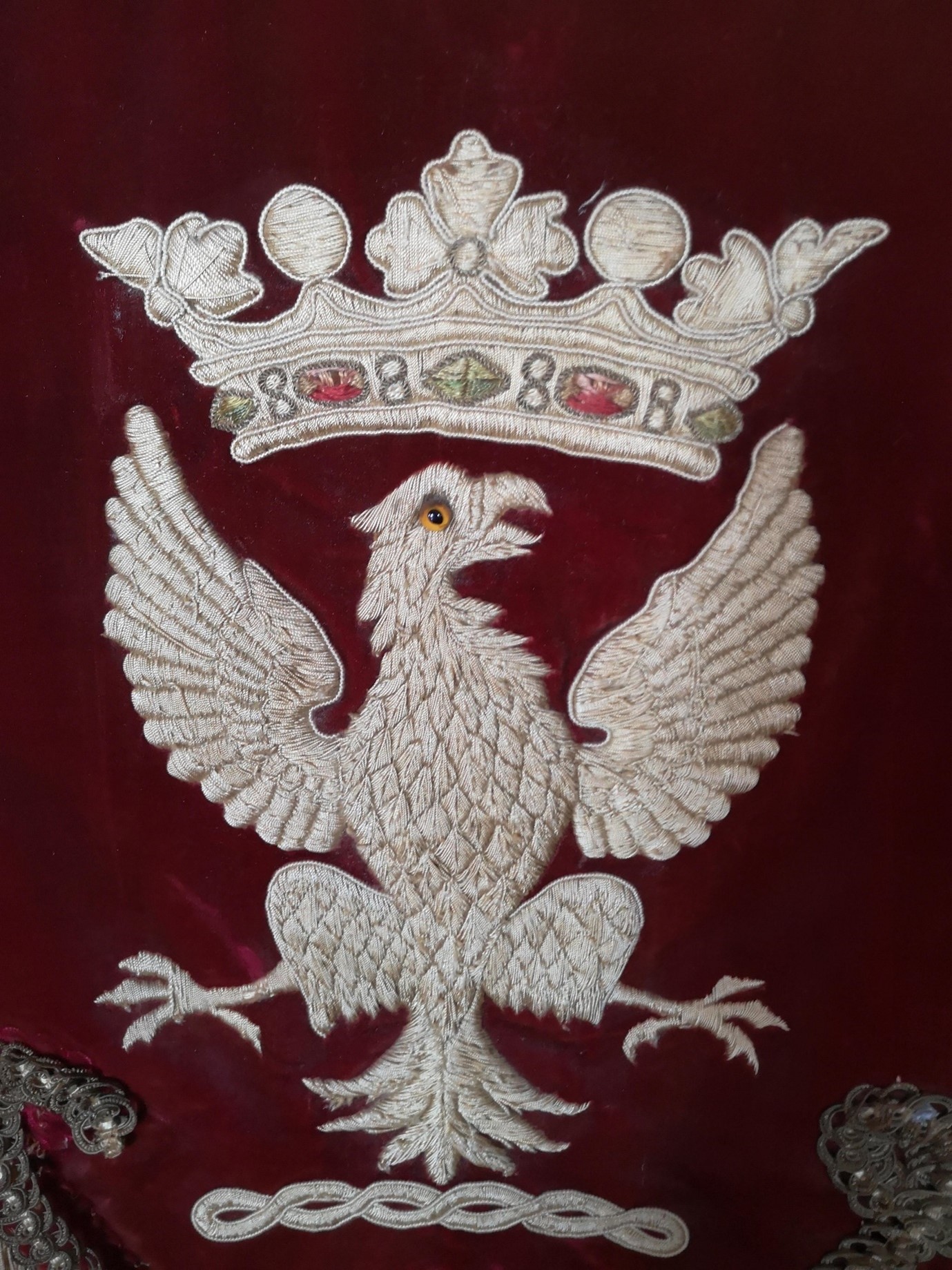 As with most of the functioning artefacts from around this time were designed to look as decorative and plush as possible and there is no exception here. The poles screens still stand proudly today and look so decorative as to blend in with the other ornate and elaborate furnishings in the room.
Copy with thanks to Kathryn Connolly, Supervisor at Westport House
Westport House is currently undergoing phase one of a restoration project that is expected to be completed in Spring 2022. It will see much needed conservation work carried out to the Georgian-era home to help protect the contents of the house and stories like this one for many more generations to enjoy.
Plus with Glamping Village, Interactive Gaming Zone, Pizzeria and much more, Westport House is so much more than just a historic house.