The Wild Ride behind Howe Peter Browne's Coach Riding Whips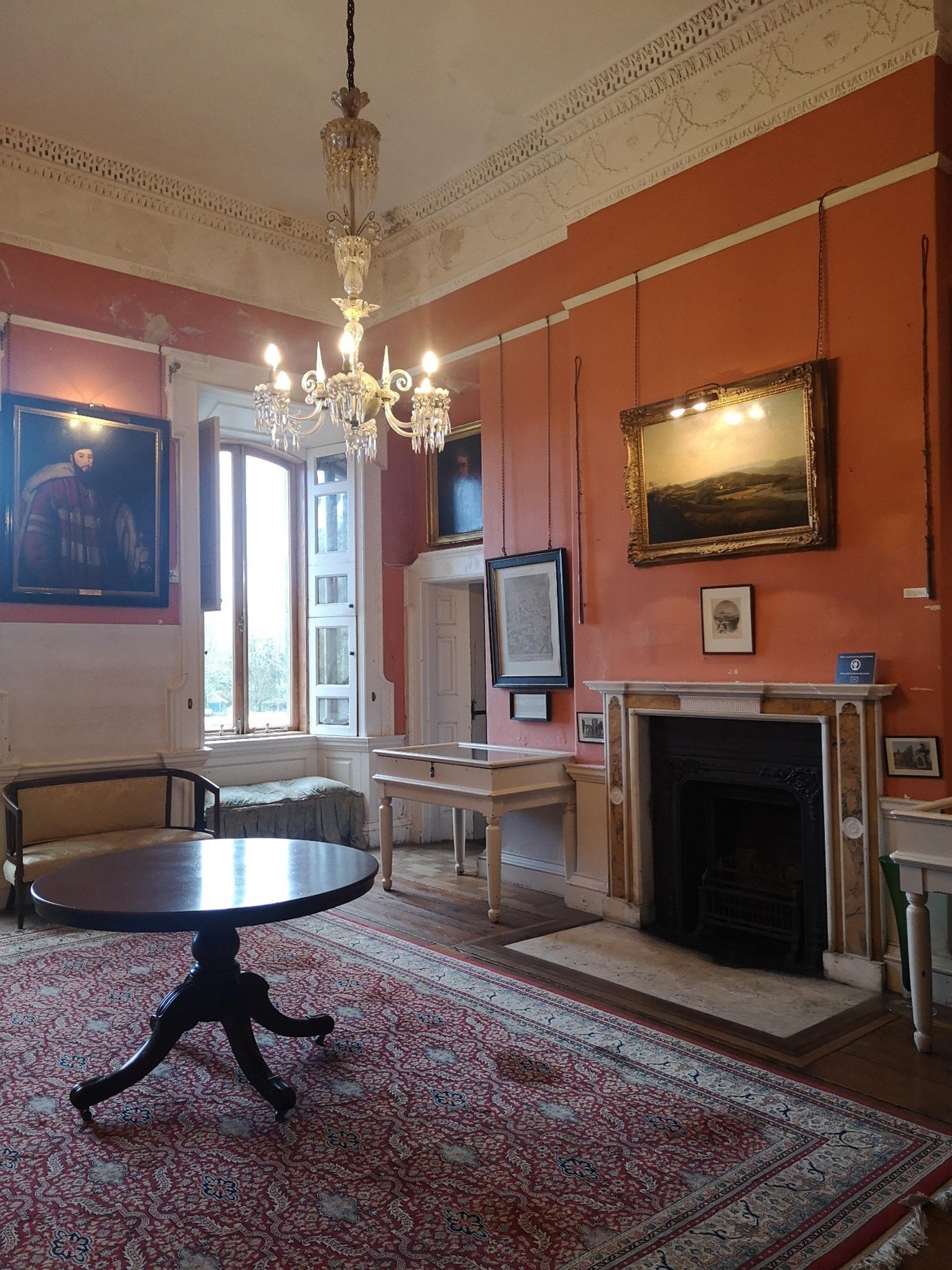 The beautiful Small Dining room in Westport House is one of the more understated rooms in the House. It is located on the west side of the House and boasts incredible views of the Quay, Clew Bay and Clare Island. It overlooks the terraces and the lake at the back – and to the West – of Westport House – the light in this room seems brighter than other areas in the House and this is attributed to the mirrors on the window shutters which reflects the light into the room.
Just over the fireplace either side of the magnificent James Arthur O'Connor painting, depicting a view of Westport from Barret's Hill, are two 19th century silver mounted coaching whips belonging to the fascinating 2nd Marquess of Sligo, Howe Peter Browne.
A small little sign beside the whips discloses a tantalising snippet of information "These whips belonged to Howe Peter. For a wager of 1,000 guineas, he drove his own coach-and-four from London to Holyhead at a record at record speed 270 miles in 35 hours. A record never beaten (or attempted!)"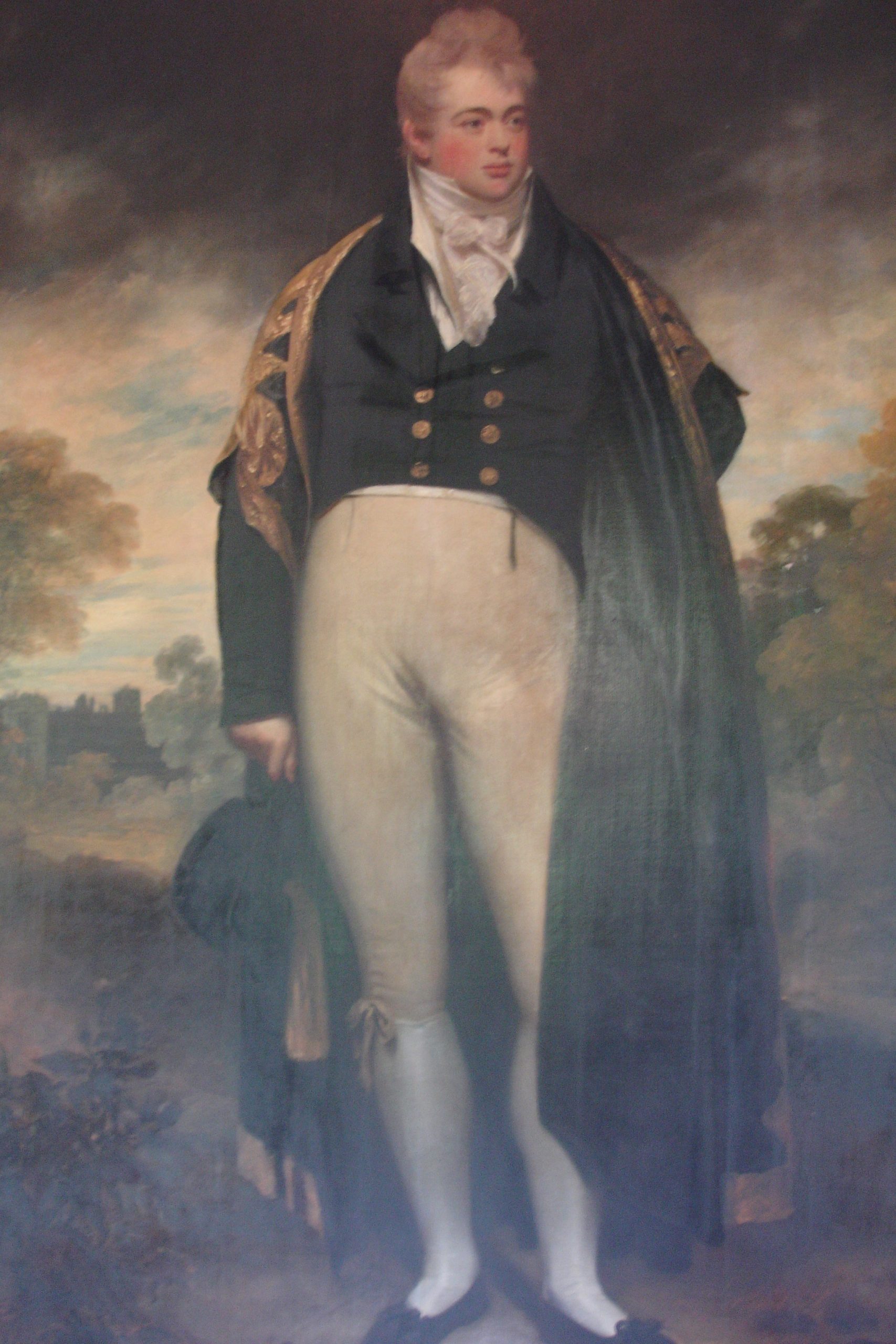 Howe Peter Browne (1788 – 1845) was the only child of the 1st Marquess of Sligo John Denis Browne and 1st Marchioness Louisa Catherine Howe. Howe Peter was a colourful character and became the 2nd Marquess of Sligo at the tender age of 21 years old upon the death of his father. Howe Peter would have been considered a 'Regency Buck' – a fashionable and sociable man from the Regency period (mid-19th century). Howe Peter certainly fits the bill, inheriting vast wealth, titles and property which suited the young Lord's lavish lifestyle and his love of travel. He was rich and extravagant and moved in well-known circles – he counted George IV, Lord Byron and de Quincy amongst his numerous friends.
Howe Peter's youth was one of adventure, travel and decadence which culminated with a four-month stint in a British jail … but that is a story for another time!
The coach whips are in great condition with incredible detail on them (see photos below). They have embellished silver mounts on leather handles which show a coach, riders and charming garden scenes.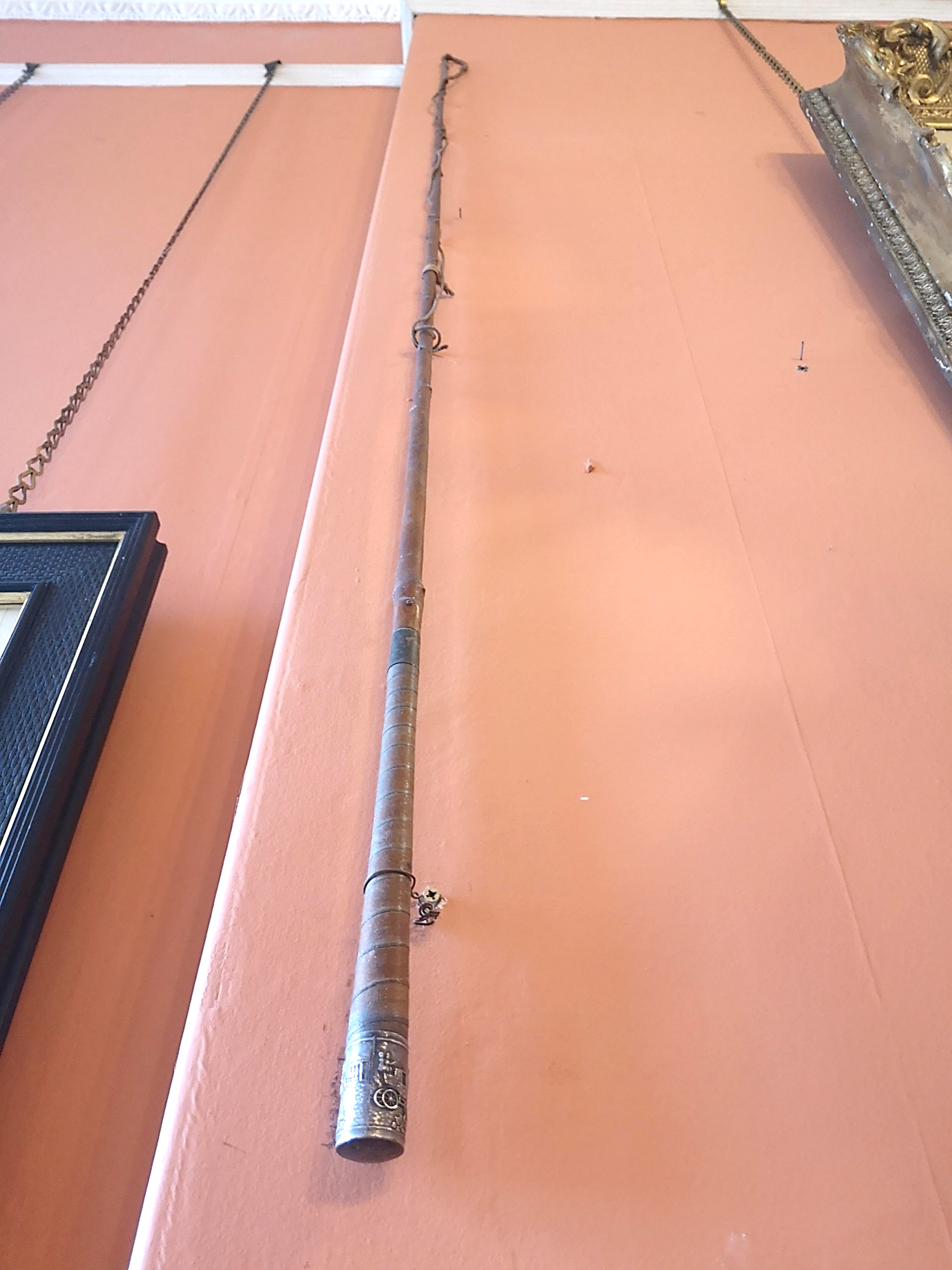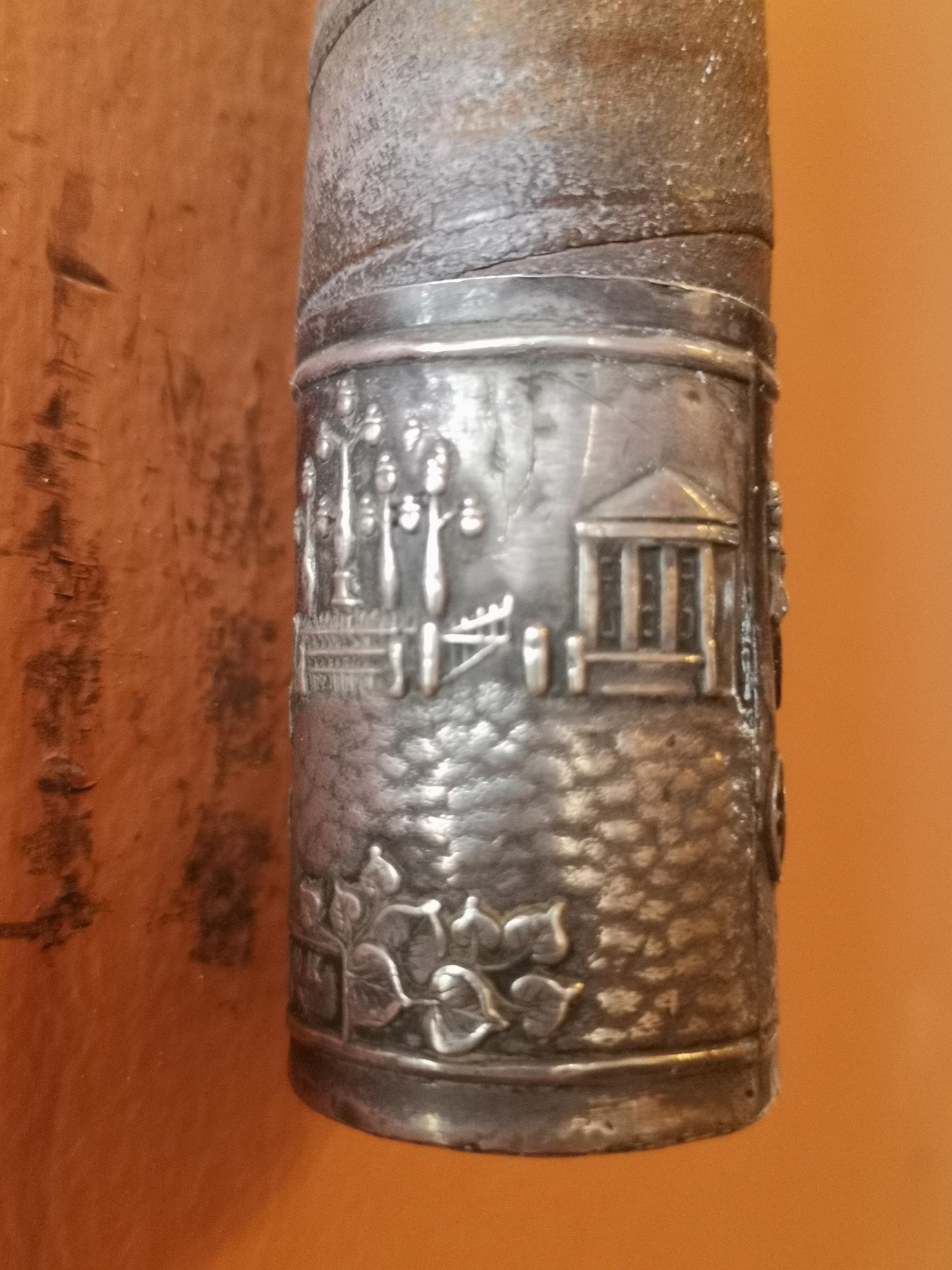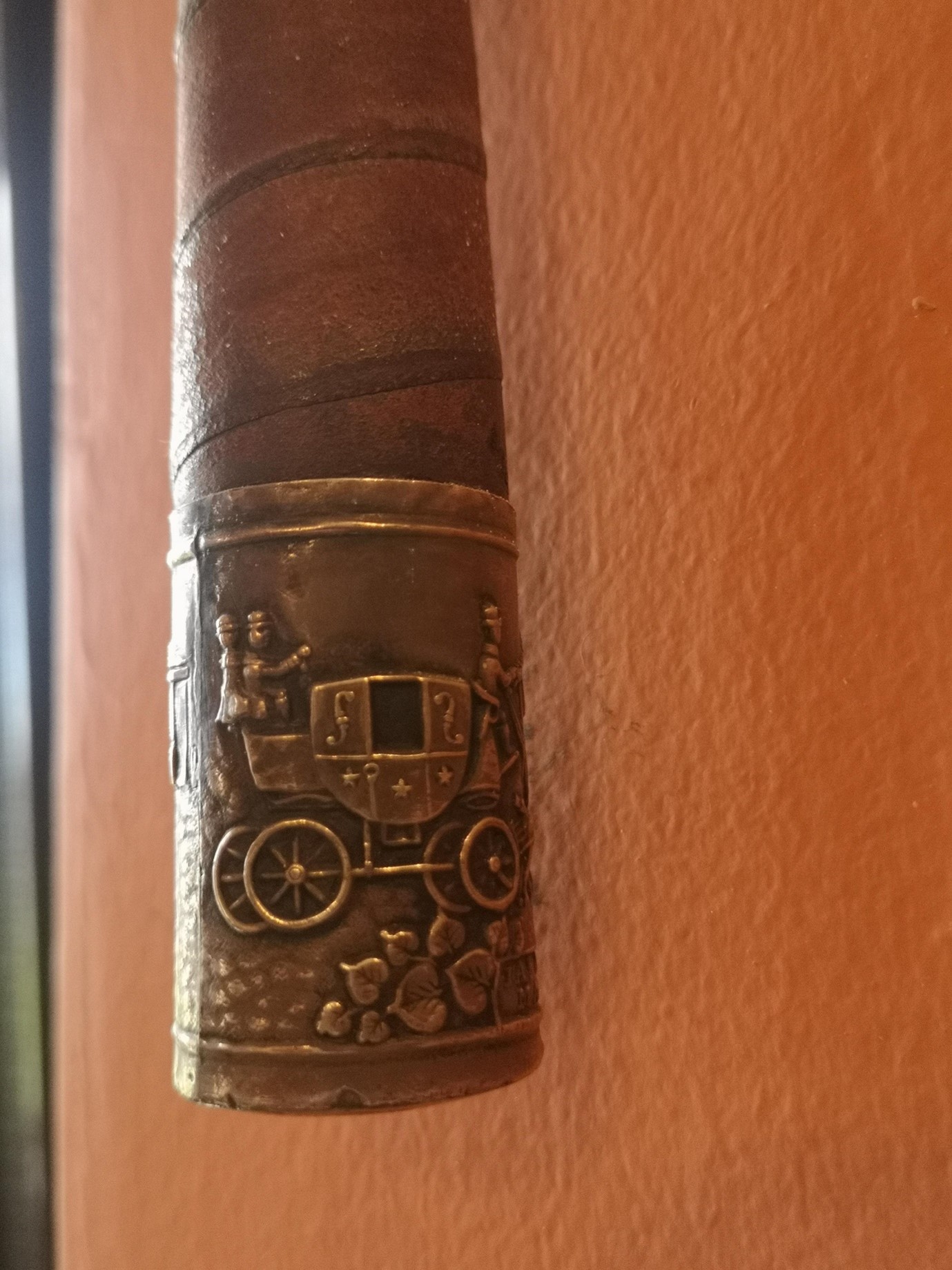 Copy and some photos with thanks to Kathryn Connolly, Supervisor at Westport House
Westport House is currently undergoing phase one of a restoration project that is expected to be completed in Spring 2022. It will see much needed conservation work carried out to the Georgian-era home to help protect the contents of the house and stories like this one for many more generations to enjoy.  We anticipate re-opening the house to visitors on March 5th and you are invited to pre-book your visit to visit this room and see the Coach Whips for yourself.  The ideal day out during your visit to Westport.  We look forward to welcoming you.
Plus, there's more to this historic home than meets the eye! Heard about our Adventure Park or famous Woodfire Pizza?