Are you in charge of planning your school's next educational excursion?
Look no further than Westport House! Our historic estate offers an incredible array of activities and experiences that will not only entertain your students but also enrich their minds.
Here are 10 reasons why you should book your school tour at Westport House: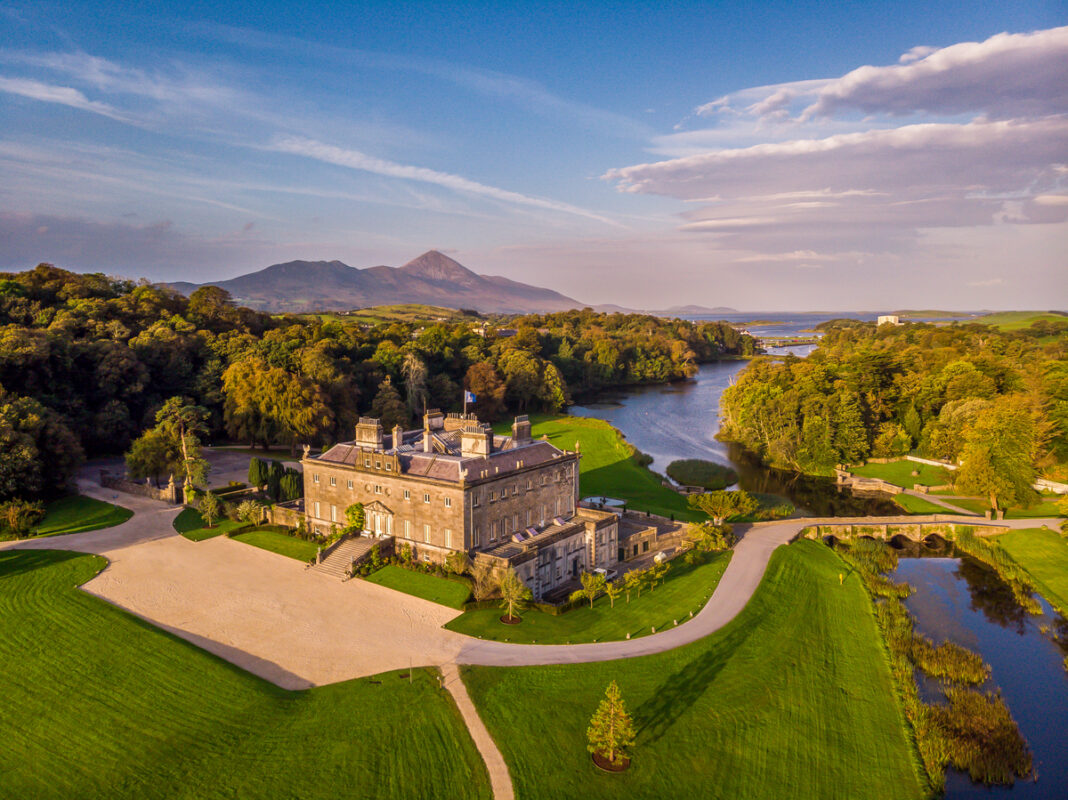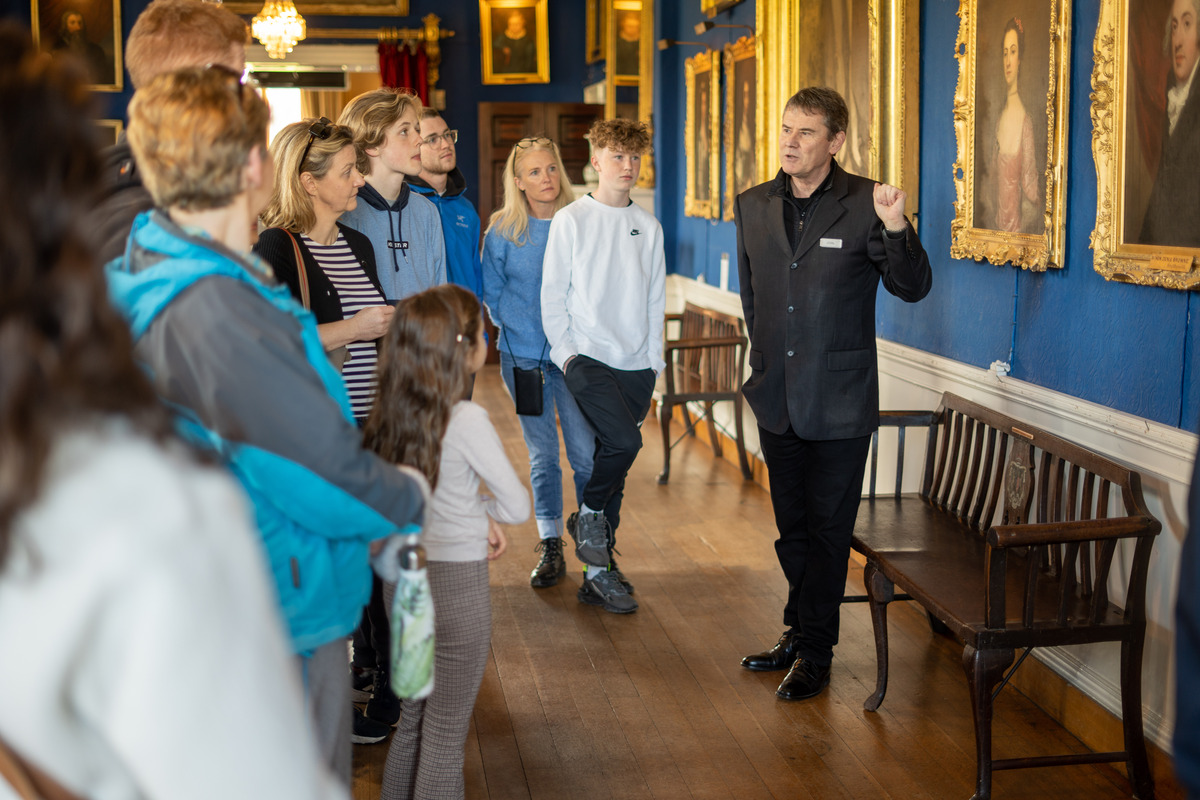 1. Rich History
Westport House boasts a rich and fascinating history that dates back to the 16th century. Our guided tours provide an excellent opportunity for students to step back in time and learn about Ireland's heritage while exploring the grandeur of this historic home.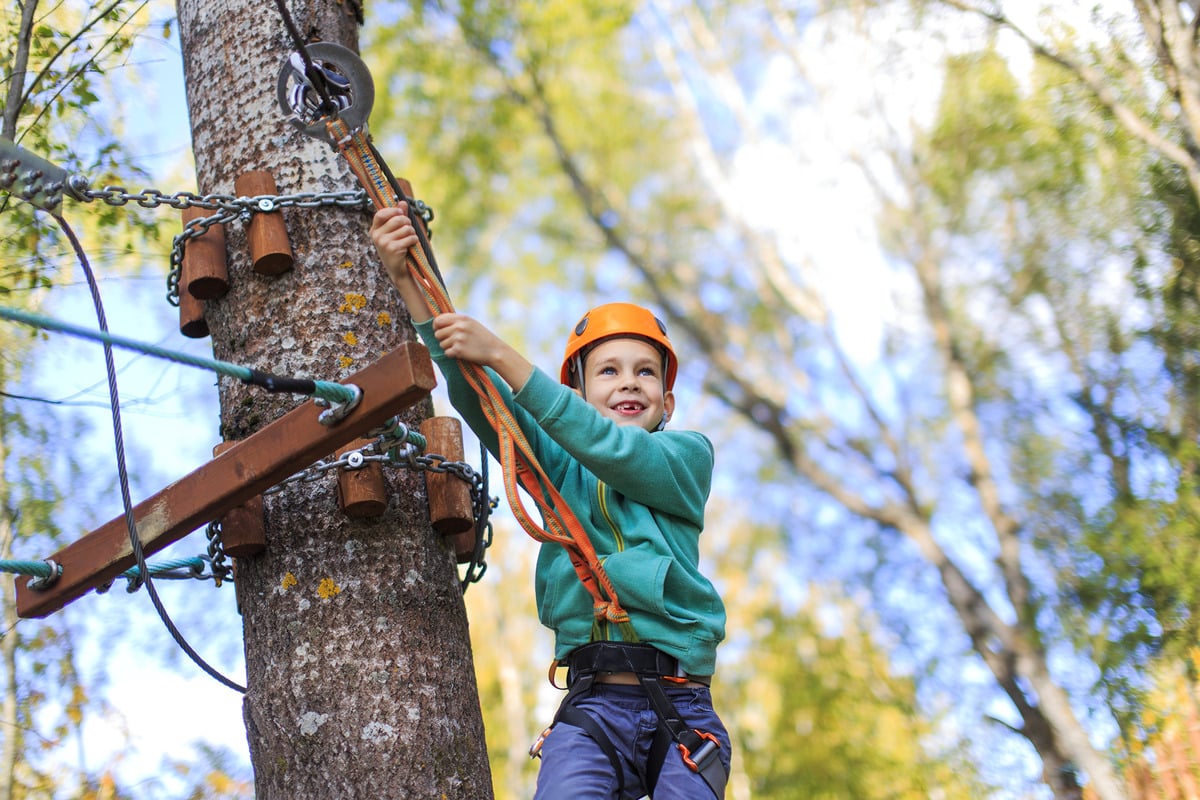 2. Adventure Park
Did you know we have BRAND NEW Adventure Park arriving at Westport House in 2024?
Complete with 100m ziplines, giant swings and the largest Net Park in Ireland!
Be one of the first classes to experience our new adventure park.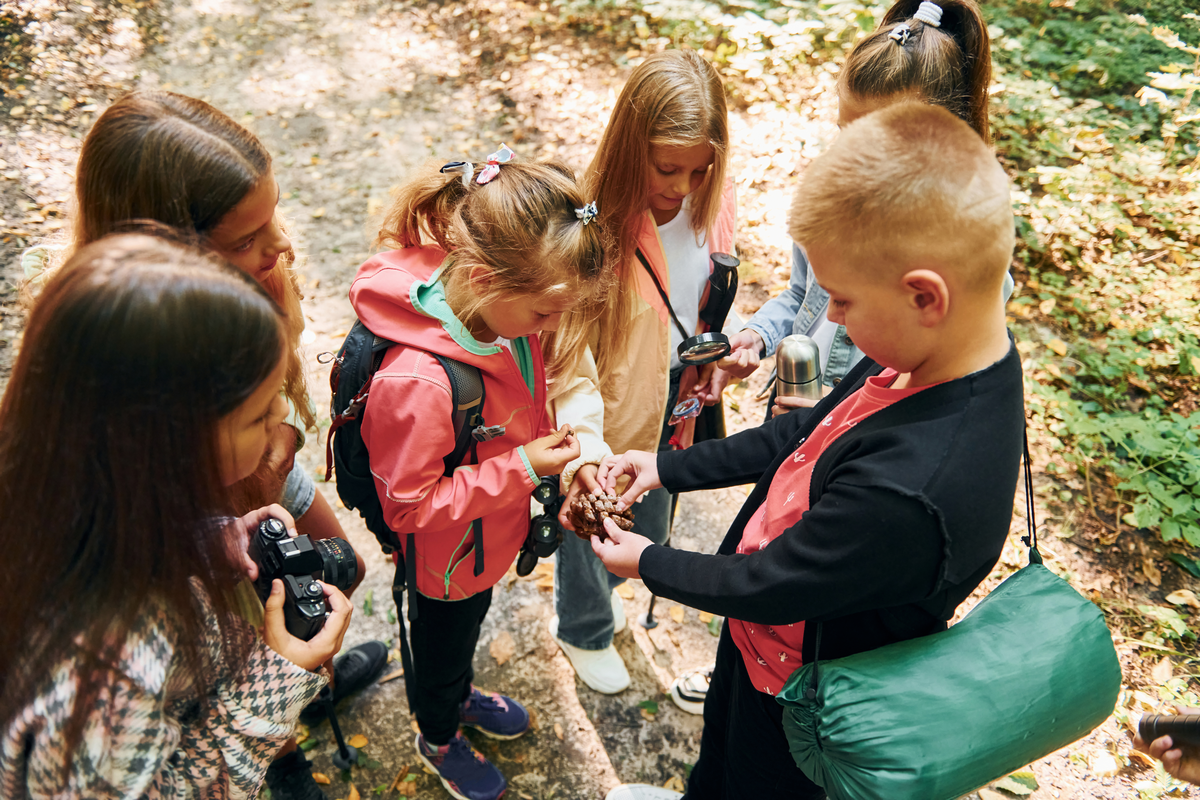 3. The Grounds
Explore the natural beauty of the estate by walking its picturesque grounds. Students can take in the local flora and fauna while enjoying the great outdoors.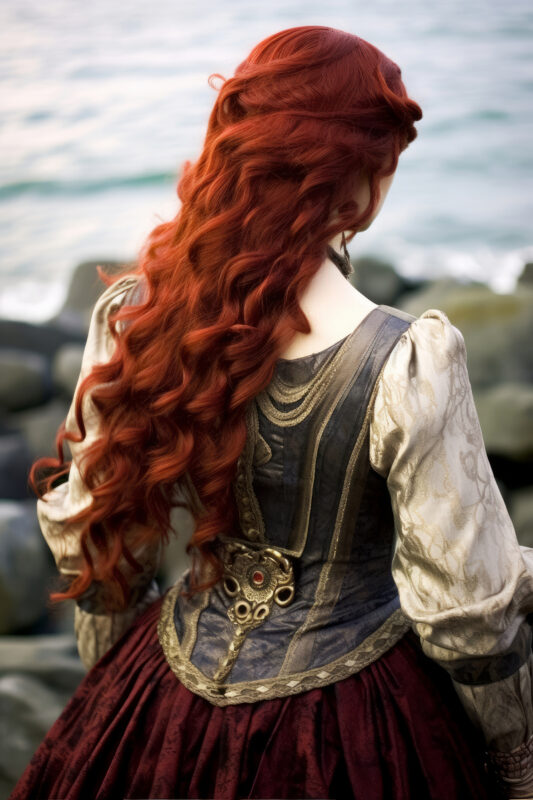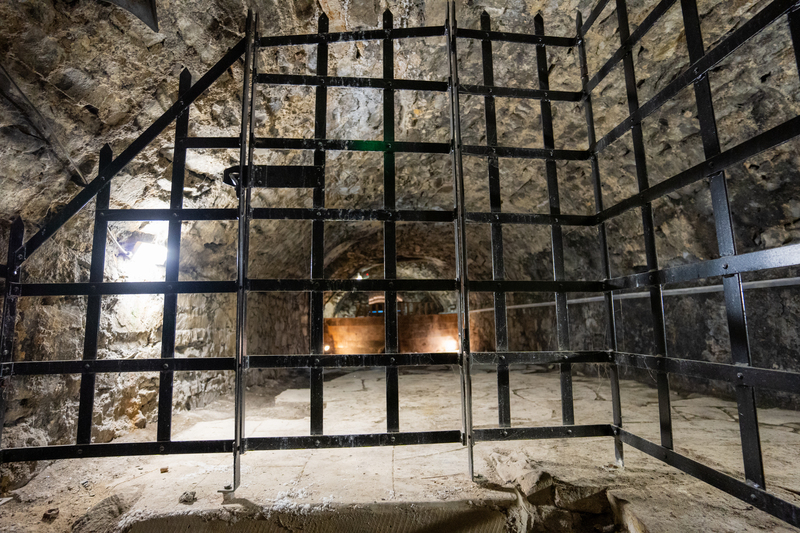 4. Grace O'Malley Pirate Queen
16th century Pirate Queen Grace O'Malley is an iconic figure in Irish History and strongly connected to Westport House.
She had several castles in the West of Ireland and it was on the foundations of one of these that Westport House was actually built.
There is still an area of her original castle in the basement of the House (now known as The Dungeons), which our guides will show you during your visit – the kids will love it!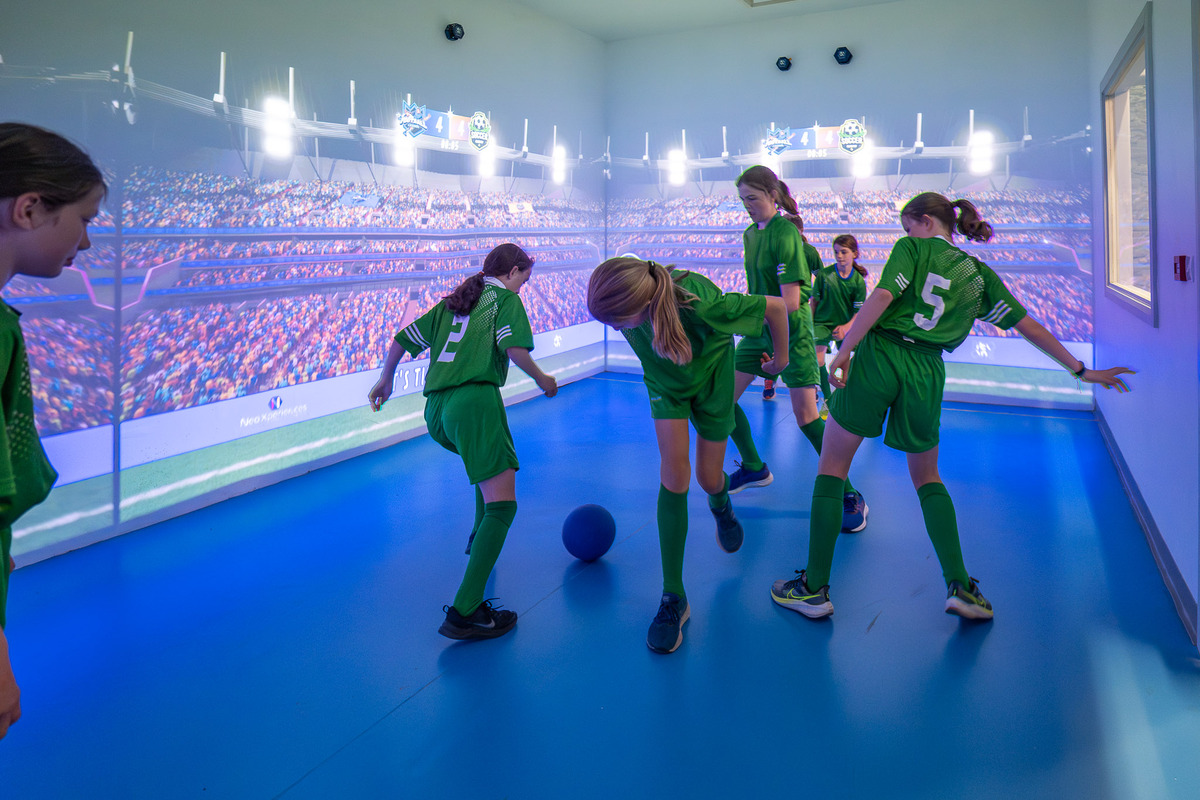 5. The Interactive Gaming Zone
Discover the perfect blend of entertainment, education, and activity at The Interactive Gaming Zone.
From first-class to college-level students, our safe and friendly environment offers a diverse catalogue of challenging games for active learning.
It's video gaming meets fitness, creating an immersive playground where you become the 'joystick' in life-sized video games like Zombies Vs Brains and Angry Birds Smash.
Our Interactive Gaming Zone promotes physical activity as well as personal development in areas such as teamwork, problem solving, math and more.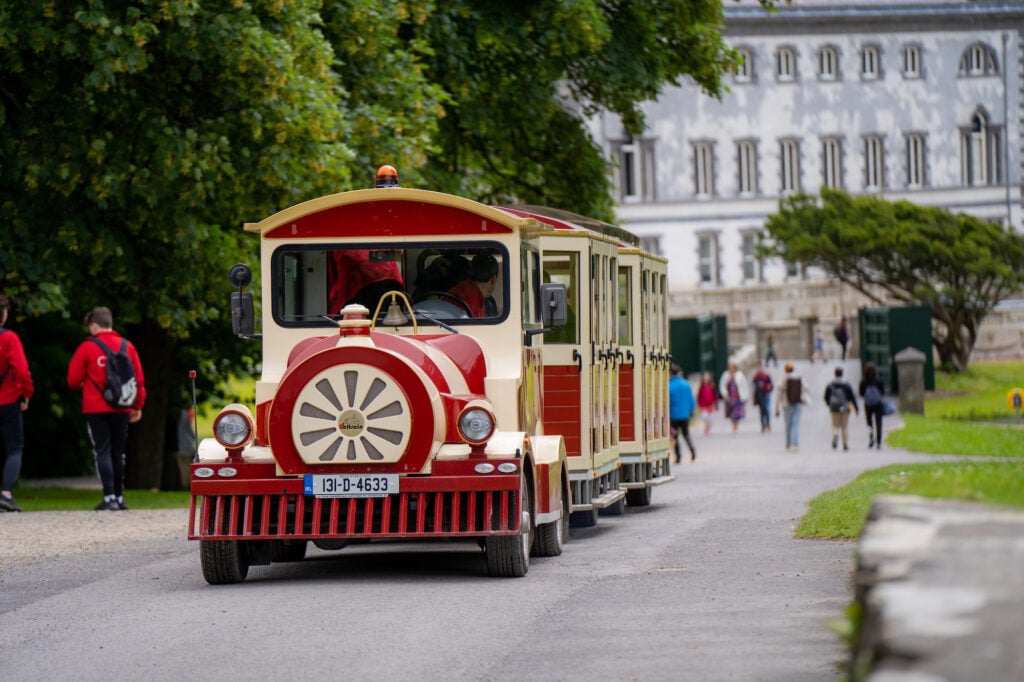 6. The Westport Express Train
Chat with our team about organising a special trip on the Westport House Express train for your class.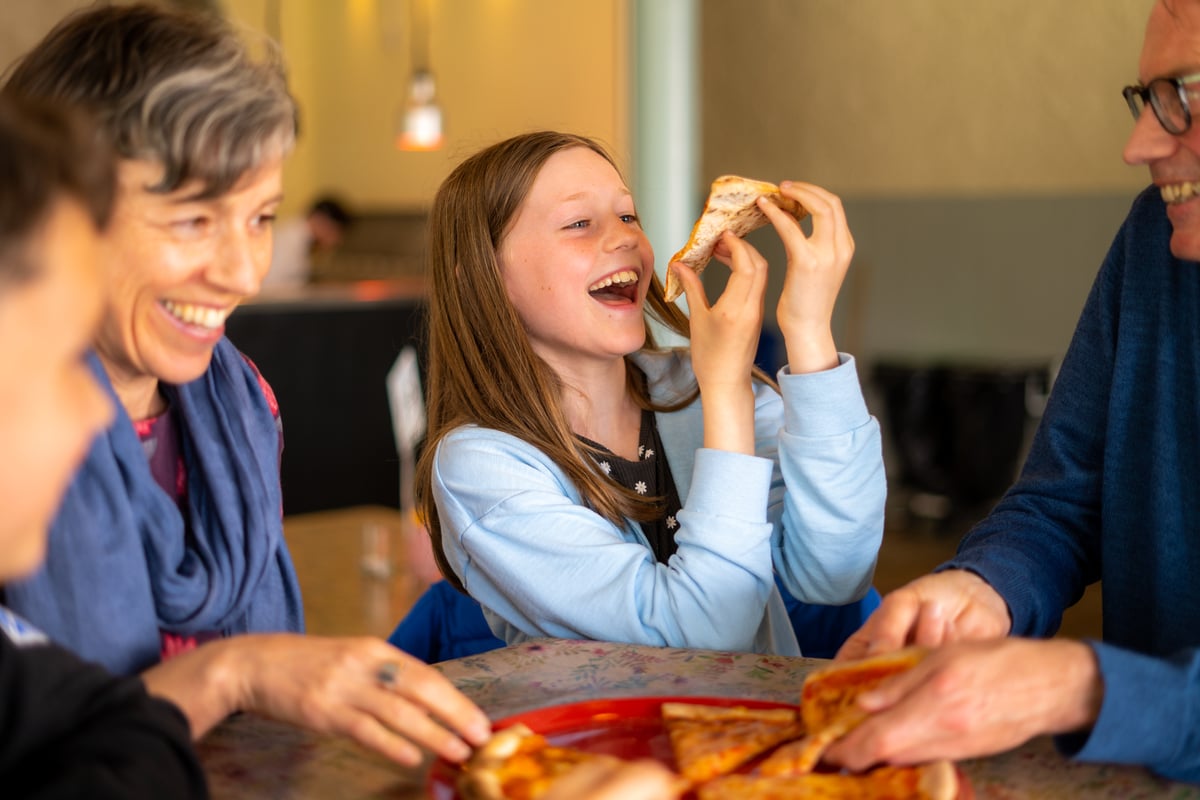 7. Gracy's
Treat your students (and yourself) to a feast in Gracy's Pizzeria & Bistro.
Located right next door to The Interactive Gaming Zone, finish off your epic school trip with a delicious hot meal.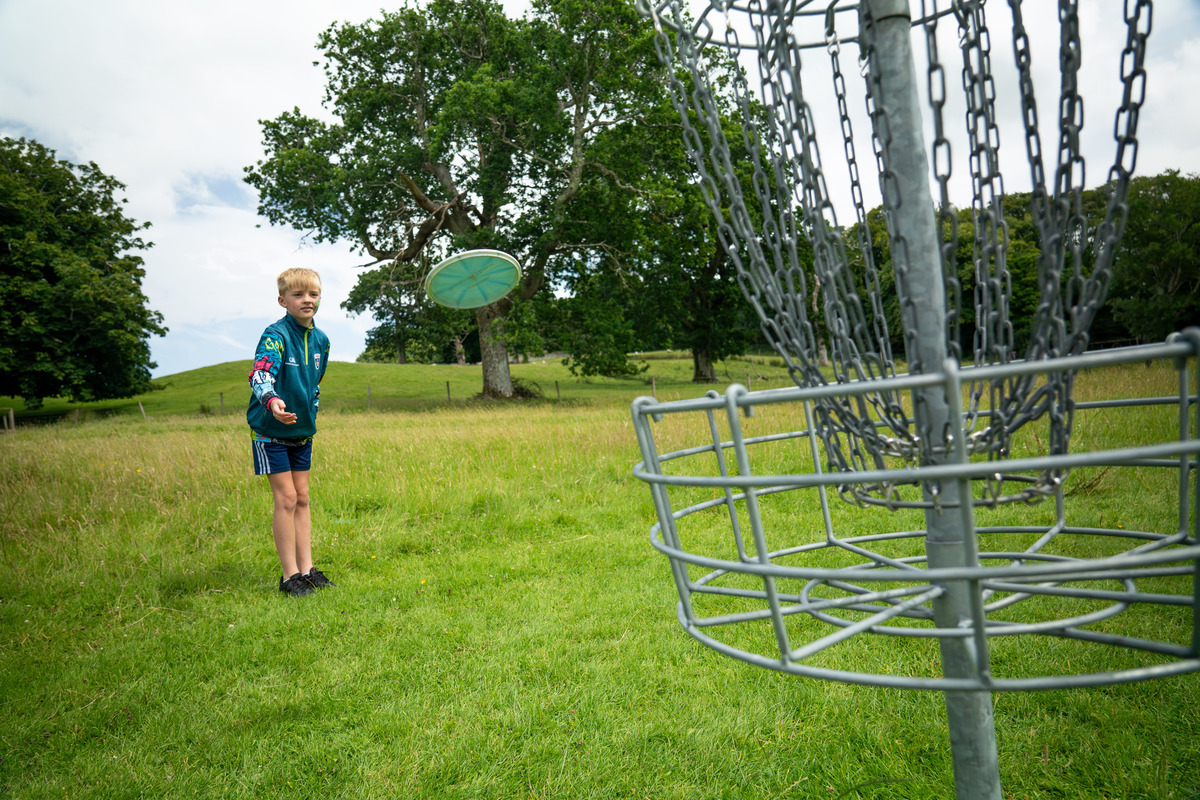 8. Footgolf/Frisbee Golf
Take your school trip outdoors as your students take on our Footgolf/Frisbee Golf course – a fantastic physical activity that's challenging and guaranteed fun!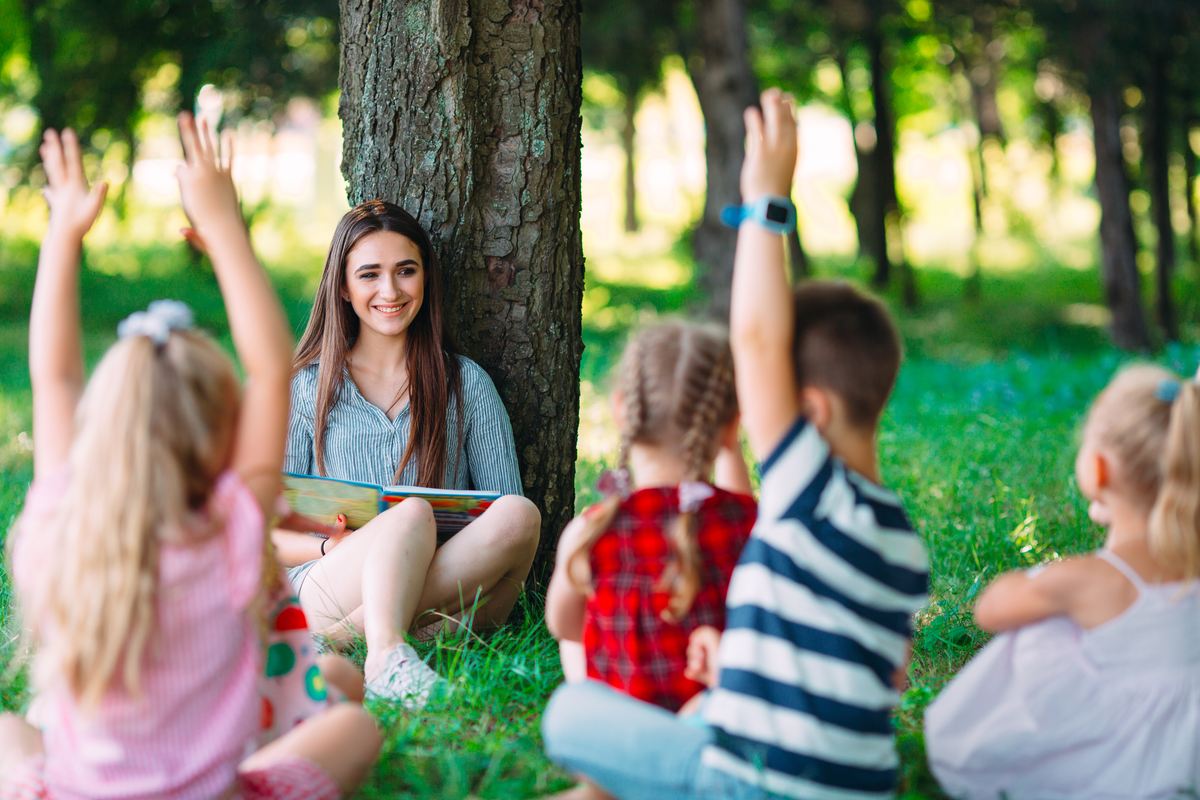 9. Inclusive of National School Curriculum
At Westport House, our tours are carefully designed to seamlessly integrate with the national school curriculum. What's more, our tours are flexible and can be tailored to suit the specific requirements of your class.

For example, if you are currently teaching your students about Grace O'Malley, simply let us know when you make your booking and we can coordinate with your guide to emphasise this particular aspect of the tour.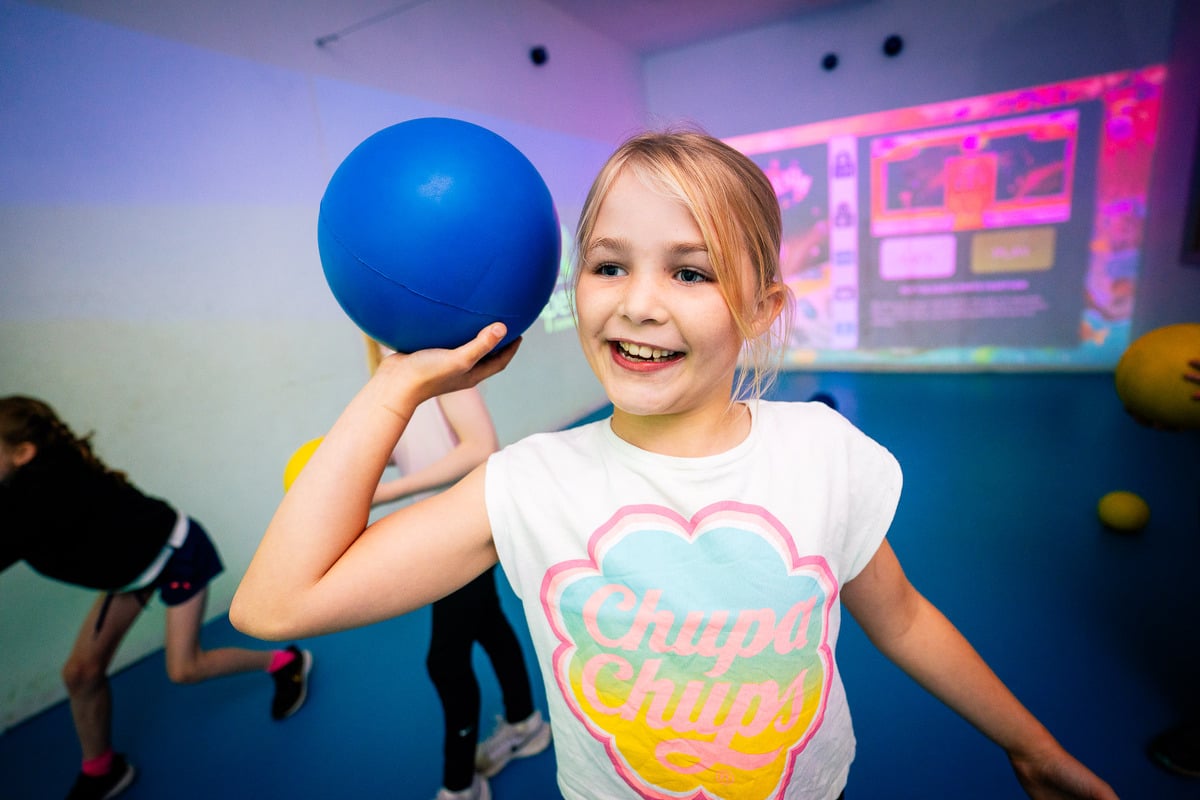 10. It's Fun AND Educational
At Westport House, we believe that learning can be both fun and informative. Our school tours offer a unique blend of history, culture, and adventure that will leave your students inspired and engaged.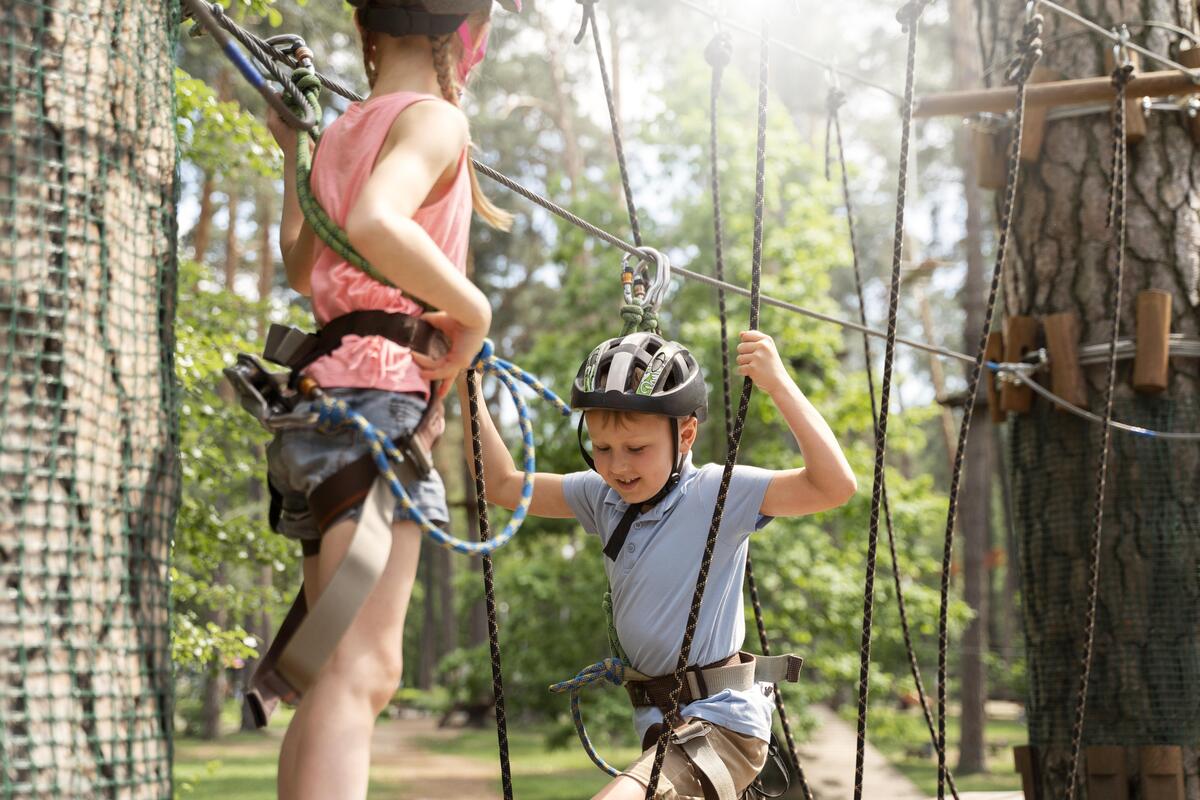 11. Bonus Point – Customise Your Tour
We understand that each school has unique requirements, so we can customize your tour to meet your specific needs and learning objectives.
Whether you're looking for a half-day trip or a full-day adventure, we have options to accommodate your schedule.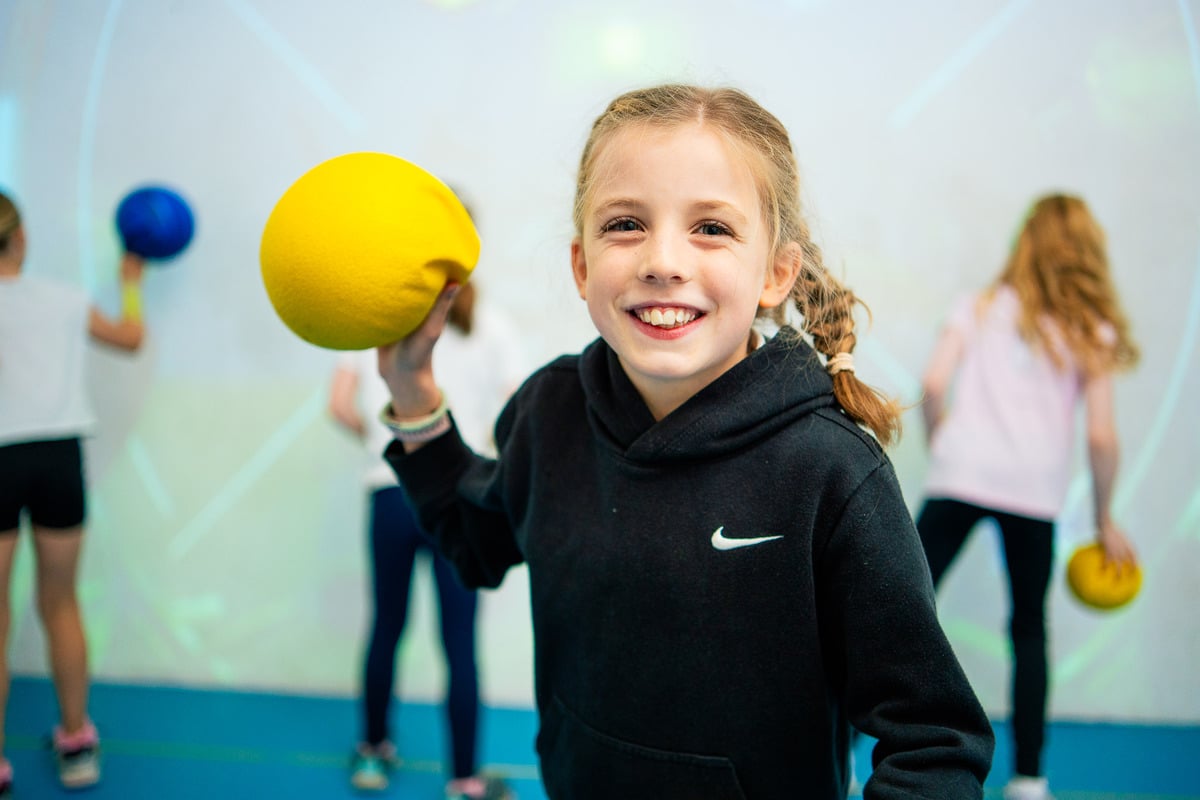 Book Today
With its blend of history, adventure, and natural beauty, Westport House guarantees an educational and thrilling experience that your students will cherish for years to come.
Don't miss the chance to inspire and educate your students in a setting that truly has it all.
Plan your visit to Westport House today!
Call 098 27766 or email [email protected].
There's more to Westport House than meets the eye!
Heard about our New Adventure Park?